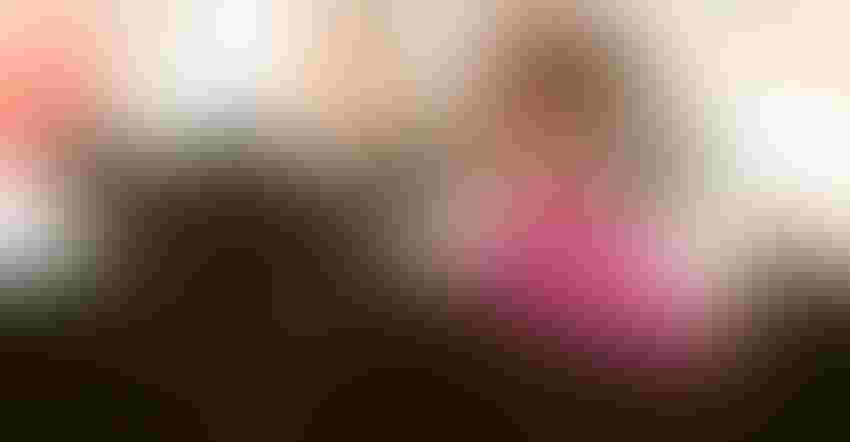 NEW CATTLE SHOW: The Aggieville Showdown is a new beef cattle show that's bringing the Grand Drive to Moro Street in the Aggieville Business District in Manhattan, Kan.
BrandyTaylor/Getty Images
Cattle shows aren't new. But hosting the Grand Drive in the middle of a popular shopping and entertainment district? Now that's moo-ving the needle.
The Aggieville Showdown, coming up Saturday (April 17) in Manhattan, Kan., is the brainchild of Christian Calliham and a group of Kansas State University students. Calliham, founder and general manager, says they were just talking one day about how unique it would be to bring a cattle show to Moro Street in Aggieville.
"I and a couple of my friends interned during the summer in Manhattan, and one day after work we were in Aggieville and talking, and this random idea came about," he says. "Wouldn't it be cool to do a Grand Drive in the center of Aggieville?" He says they thought that might connect the city to the farm. And what would be more attention-grabbing than closing down Moro Street — the main street through the Aggieville Business District near the campus — and hosting the Grand Drive in front of the famous Rally House marquee?
But, how would you do that? On a whim, Calliham contacted Dennis Cook, executive director of the Aggieville Business Association, with the idea. Calliham says that Cook and the Aggieville business owners signed onto the idea and have been very helpful in bringing the idea to reality.
Connect city with farm
"No other cattle show in the nation has created a Grand Drive in the street of a popular business and entertainment district," Calliham says. It will give locals a chance to see agriculture in action, and give participants a unique opportunity.
The Aggieville Showdown is bringing exhibitors ages 8 to 25 years old from across the nation to compete for more than $5,000 in cash prizes. Showmanship, prospect market beef and breeding heifer classes will start at 9 a.m. April 17 at the Riley County Fairgrounds. Judges Ashley Judge and Jake Wagner, Loveland, Colo., will select the top six prospect market beef and breeding heifers to advance to the Grand Drive that starts at 6 p.m. in Aggieville.
This event was supposed to debut last April, but the 2020 pandemic pushed it to 2021. Calliham says the show committee used the extra time to expand the event to include not only the Grand Drive, but also boutique vendors, a fashion show, and a live performance by recording artist and K-State alumnus Lucas Maddy.
"We just really appreciate how the city and the Aggieville Business Owners Association has embraced this event, and we're excited to bring something new to Manhattan," Calliham says.
For more information, visit aggievilleshowdown.com.
The Aggieville Showdown staff contributed to this article.
Subscribe to receive top agriculture news
Be informed daily with these free e-newsletters
You May Also Like
---