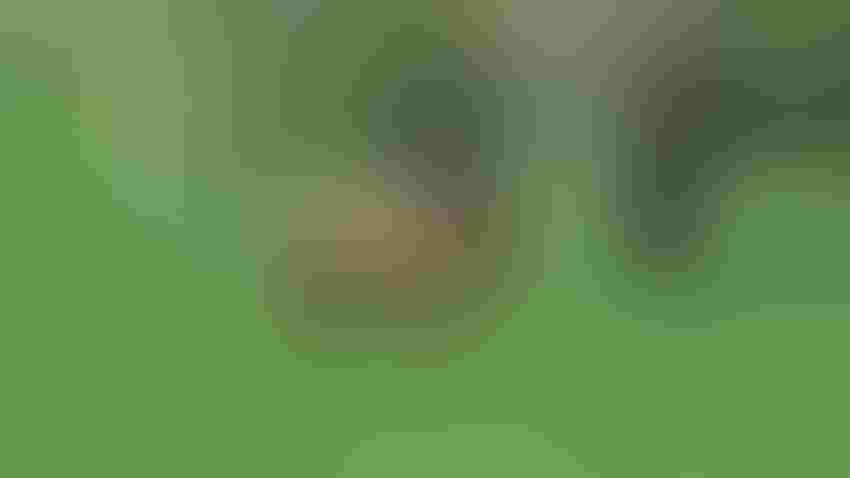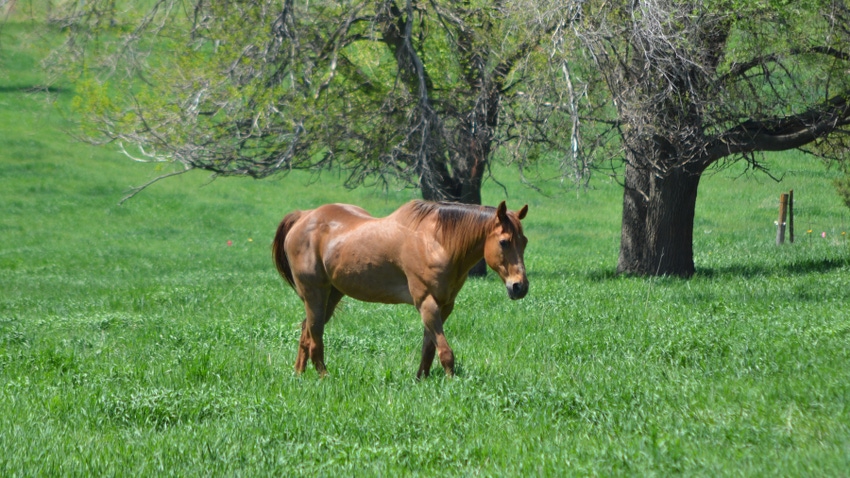 HEALTHY STEPS: Horse owners can follow biosecurity measures to keep their animals healthy and free of disease.
Curt Arens
Horse and equine owners want to keep their animals safe and free of disease. So, disease containment is just as important in the equine industry as any other livestock operation. Even farms with just one or two horses need to be aware of biosecurity measures that can protect their working horses from disease.
A 2005 study by the USDA National Animal Health Monitoring System collected data on equine health practices from more than 2,800 operations across 28 states. Each operation had five or more horses, donkeys, burros, mules, ponies or miniature horses. Following the study, the USDA Animal and Plant Health Inspection Service released the report, "Equine Biosecurity and Biocontainment Practices on U.S. Equine Operations."
8 areas of concern
The results of the study shed light on biosecurity practices that are common across equine operations and those practices that need to be implemented more diligently. Of the categories tackled in the survey, several were major areas of concern.
1. Separation for isolation or infection control. In the study, just over 65% of the operations surveyed separated animals for isolation and infection control, that is preventing nose-to-nose contact with other horses or equine, and preventing shared feed, water and equipment. Of those surveyed, the larger operations, with 20 or more animals, were more likely to separate animals for infection control and they were also more likely than operations with smaller numbers to restrict movement of personnel working with those isolated animals.
 "It is smart to put new horses in a separate pen for a few days, however this is not always very practical," says Kathy Anderson, Nebraska Extension horse specialist. "A person should know where the new horses came from and if there were any health concerns. If so, then separation should certainly be done, if possible."
2. Biosecurity measures for visitors. In the survey, about 25% of the operations required visitors coming onto the facility to practice at least some minimal form of infection control, like washing hands before contacting animals. Of those surveyed, 14% of the operations required use of separate or disinfected equipment, and nearly 12% required visitors to park their vehicles away from the animal holding areas, or areas where feed and grain were stored.
3. Contact with other animals. Contact with wildlife or other animals can spread disease. For instance, a parasite that causes equine protozoal myeloencephalitis is acquired from the feces of opossums.
"I have not heard of any issues with dogs and cats and horses," Anderson says. "Many places have barn cats to help alleviate a rodent issue, and it is tough to find a horse barn without some type of dog around. They too can help keep unwanted visitors such as raccoons, skunks and other wildlife away from the horses."
While horse owners need to keep opossums away, Anderson says the best plan is to have overall good husbandry practices of keeping stored feed contained and away from all rodents.
4. Feed and water management. Keep feed and water sources free of contamination. Of the 90% of operations that fed grain or concentrated feed to their horses in addition to hay, nearly 80% bought grain and concentrate in bags, which provides a level of protection against potential contamination.
"Many put their bagged feed in some type of container, say trash cans with lids, to ensure minimal contamination and spoilage," Anderson says. "Feed sacks need to be stored on pallets and off the ground as they can absorb moisture and begin to spoil."
The report also mentioned concern about water sources for horses. Of the operations in the survey, nearly 58% used well water and nearly 19% used municipal water supplies to water horses and other equine on their farm, with just over 18% using surface water sources.
It just comes down to common sense, Anderson says, when traveling to various events and being around unfamiliar horses. "It can be as simple as taking your own water buckets for your horses and not using shared or community water troughs," she explains. "I am not generally concerned about a water source, but more the sharing of water and using separate buckets."
5. Insect control. Repellants were among the most used insect control measures, along with frequent removal of manure. Insecticides were applied to horse housing areas on 36% of those operations, with equine face masks used in just over 27% of the farms.
Insect control varies according to location within a state and how the horses are housed. "Some of the best insect control is combined with good manure management," Anderson says. "Routine cleaning of manure from runs, pens and stalls is the very best way to keep flies and other insects to a minimum."
6. Manure management. In the survey, 42% of the operations spread manure over land where no livestock was grazing, but only slightly fewer at 37% applied manure where livestock grazed.
The main purpose of manure management, according to Anderson, is first to minimize flies and insects, and then to break up the parasitic life cycle to reduce issues. "For many ranch operations, the main option will be to spread manure out onto pastures," she says. "Ideally, it is spread on a pasture where horses are not currently grazing; however, this is not always an option."
7. Nonresident equine. Contact between resident and nonresident horses and other equine is one way disease can be transmitted. Over 33% of the operations introduced a new animal during the past 12-month period. About 19% of the operations had one or more nonresident horses.
To prevent disease transmission between resident and nonresident horses, vaccinations need to be up to date and animals need to have been dewormed. About 25% of those surveyed required a certificate of veterinary inspection, and just over 18% required a veterinary exam other than the CVI for nonresidents. They might also quarantine horses before contact with residents.
8. New resident equine. The most used measures to ensure the health of new resident horses was requirement of a negative Coggins test, vaccination and deworming within the past year, much like the nonresidents.
While ranch horses have regular contact with other horses, and even horses from other operations, they also have regular contact with dogs, cats and wildlife. Anderson advocates for basic common-sense biosecurity and biocontainment practices taken by horse operations, both large and small, in order to deter disease and health issues as much as practically possible.
Read the report at aphis.usda.gov.
Subscribe to receive top agriculture news
Be informed daily with these free e-newsletters
You May Also Like
---