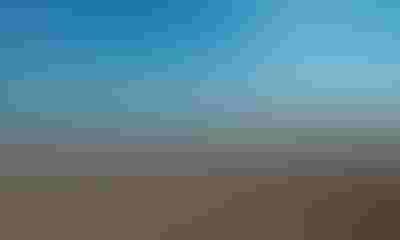 Approximately 39% of the 911 million acres of farmland in the contiguous 48 states is rented. More than half of cropland is rented, compared with just over 25% of pasture­land, according to the U.S. Department of Agriculture's U.S. Farmland Ownership, Tenure and Transfer report.
Dan Bigelow, Economic Research Service economist and report author, said rented acreage is much more prevalent in areas with cash grains up and down the Mississippi and areas of the Midwest where corn and soybeans are grown with some areas upwards of 50-60%. Other cash grains such as rice, wheat and cotton also have areas with higher percentages of rented acres.

More than half of cropland in the United States is rented. (Photo: mycola/Thinkstock)
1. Relative to crop farms, livestock producers tend to rent fewer acres overall. The rental percentages for cattle and dairy operations coincide with the fact that pastureland is rented at a lower rate than cropland.
Pastureland is often cheaper than cropland, the report noted, making it less financially burdensome for farmers and ranchers to purchase land to begin a new operation or expand an existing one. Second, renting land allows farmers to adjust their land margins in response to changing economic conditions. "If an operator specializing in crop production wishes to expand an existing enter­prise, the operator can typically spread out existing fixed costs (e.g., machinery costs), to farm newly rented land. Ranchers, on the other hand, will typically need to incur new fixed costs to expand their operation by acquiring additional livestock and fencing," the report noted.
2. The vast majority of hog operations also contain cropland. That may explain why hog farms have the highest rental percentage of any livestock category. In contrast, poultry operations tend to be highly specialized, and, relative to hog farms, a much larger share contain no cropland at all.
Smaller family farm operators are more likely to be full owners of land they operate. Forty-five percent of farmland is in small family farms, and nearly half (46%) of this land is found in operations that own all the land they operate. Fifty-one percent of land in farms is in midsized and larger family farm operations, which are most commonly a mixture of rented and owned land. Nonfamily farms account for 4% of all farmland, 28% of which is found in full-owner operations.
3. The majority of rented acres are owned by non-operator landlords. Eighty percent of rented farmland (283 million acres, 30% of all farmland) is owned by non-operator landlords, those that own land used in agricultural production but are not actively involved in farming. The remaining 20% of rented land (70 million acres) is owned by other farm operators (referred to as "operator landlords").
4. Retired farmers make up 38% of non-operator landlords. In addition, farmers approaching retirement are more likely to be landlords than younger operators. Twenty-seven percent of land operated by those under 34 years of age is associated with full-tenant opera­tions, while just 8% is fully owned by the operator. On the other hand, 7% of land operated by those who are 65 or older is found in full-tenant operations and 43% is fully owned by the operator.
5. Most tenants rent land from multiple landlords. In addition, 57% of rented acres, accounting for 70% of lease agreements, are renewed annually. "These findings highlight the considerable time and effort that some tenants must expend in managing and negotiating rental contracts," the report stated.
Bigelow shared that most landlords have long-term relationships with their tenants, suggesting that access to new land through renting may be limited.
Seventy percent of acres rented from operator landlords have been rented to the same tenant for over 3 years and 28% for over 10 years. Non-operator landlords tend to have even lengthier relationships with their tenants; 84% of acres have been rented to the same tenant for over 3 years and 41% for over 10 years.
About the Author(s)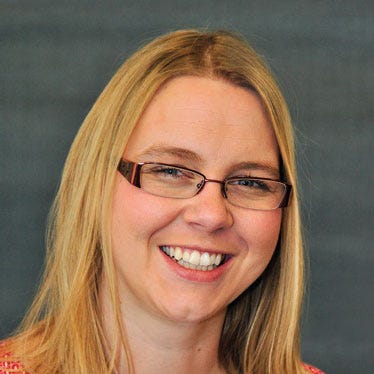 Policy editor, Farm Futures
Jacqui Fatka grew up on a diversified livestock and grain farm in southwest Iowa and graduated from Iowa State University with a bachelor's degree in journalism and mass communications, with a minor in agriculture education, in 2003. She's been writing for agricultural audiences ever since. In college, she interned with Wallaces Farmer and cultivated her love of ag policy during an internship with the Iowa Pork Producers Association, working in Sen. Chuck Grassley's Capitol Hill press office. In 2003, she started full time for Farm Progress companies' state and regional publications as the e-content editor, and became Farm Futures' policy editor in 2004. A few years later, she began covering grain and biofuels markets for the weekly newspaper Feedstuffs. As the current policy editor for Farm Progress, she covers the ongoing developments in ag policy, trade, regulations and court rulings. Fatka also serves as the interim executive secretary-treasurer for the North American Agricultural Journalists. She lives on a small acreage in central Ohio with her husband and three children.
Subscribe to receive top agriculture news
Be informed daily with these free e-newsletters
You May Also Like
---