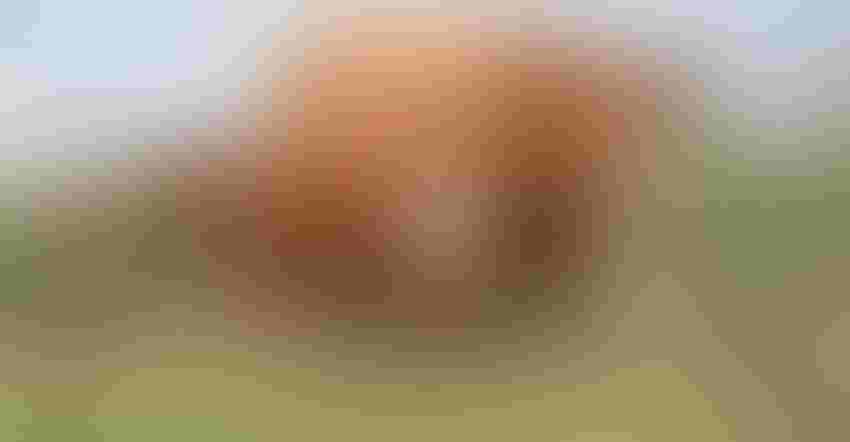 GATHERING INFORMATION: The Tri-State Cow-Calf Symposium will look at challenges facing cattle producers in 2017. The meeting will offer information on crop integration and diversifying the farm portfolio. It is in Goodland, Kan., Feb. 10.
The Tri-State Cow-Calf Symposium will be in Kansas this year and focus on helping producers maneuver these challenging economic times.
"Succeeding in a Challenging Beef Industry" is the focus of the 2017 Tri-State Cow-Calf Symposium and Trade Show scheduled for Friday, Feb. 10, in Goodland.
The event rotates between Kansas, Nebraska and Colorado. K-State Research & Extension, University of Nebraska Extension and Colorado State University Extension personnel work to coordinate the event. According to a K-State Extension news release, the goal of the symposium is to "provide a venue to share both research data and ideas that can help producers be more successful in contributing to the world's food supply and to their local communities."
Below are five breakout sessions cattle producers will not want to miss at this year's Tri-State Cow-Calf Symposium:
1. Crops and cattle. John Holman, K-State cropping systems agronomist, talks with producers on how best to integrate crop and livestock systems. In addition, a panel of producers will share how they are incorporating both crops and cattle on their farms. Panel members include representatives from Maddux Cattle Co., Wauneta, Neb., and CSF Farms, Siebert, Colo.
2. Technology to tighten margins. With cow-calf producers dealing with higher costs and tighter margins than a few years ago, Erin Laborie, University of Nebraska beef systems Extension educator, shares ideas on the use of technology to improve cow herd efficiency.
3. Making industry beef sustainable. Attendees have an opportunity to learn about the "U.S. Roundtable for Sustainable Beef" from producer and roundtable member Debbie Lyons-Blythe, of Blythe Family Farms, White City, Kan., and Clayton Huseman, roundtable member and Kansas Livestock Association executive director-feedlot division. The two explain what brought segments of the beef industry together and the group's vision for continued improvement in the sustainability of U.S. beef production.
4. Rural community changes. Chuck Schroeder, University of Nebraska Rural Futures Institute executive director, talks on the opportunities and challenges that face rural America. Schroeder, a Nebraska native, is the founding CEO of the National Cattlemen's Beef Association and president and executive director of the National Cowboy and Western Heritage Museum in Oklahoma City, Okla.
5. Diversifying the farm portfolio. Panel members from all three states will discuss how they are diversifying profit centers in their businesses to make their farming operation competitive. The panel includes Gary Teague, Teague Diversified, Fort Morgan, Colo.; Ron Maifeld, St. Francis, Kan.; and Travis Chrisman, Wauneta, Neb.
Registration begins at 9 a.m. MST with the program from 9:30 a.m. until 4 p.m. at the Goodland Elks Lodge. The annual symposium is held in conjunction with a trade show. Attendees will have time to visit with industry representatives and view their materials throughout the day.
Preregistration is $30 if paid by Feb. 3. Registration will be available at the door for $35. Included in the registration fee are trade show activities, coffee and rolls, meal and presenter handouts. Complete program information and registration forms are available online at K-State or ksubeef.org.
Source: K-State Extension
Subscribe to receive top agriculture news
Be informed daily with these free e-newsletters
You May Also Like
---