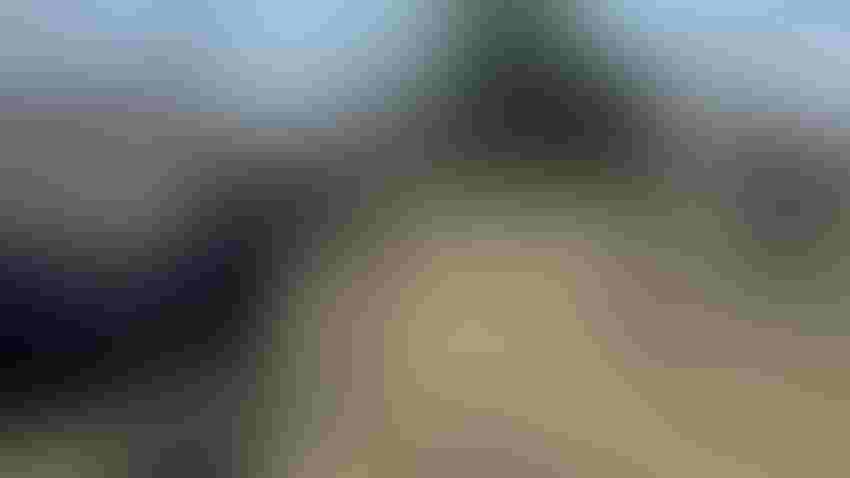 ANGUS LEGACY: An Angus bull overlooks the festivities, May 20 at the George Grant memorial near Victoria, Kan. The Kansas Angus Association and the American Angus Association are celebrating the 150th anniversary of Grant's introduction of the breed to the United States.
Photos by Jennifer M. Latzke
1873 was a pretty remarkable year for milestones in American agricultural history. Levi Strauss introduced his blue jeans, which became the iconic uniform for farmers and ranchers through much of the 20th century. The first Ukrainian immigrants into Kansas were starting to bring their Turkey Red wheat, making the state the "breadbasket of the world."
And a Scotsman by the name of George Grant brought four unnamed, unpedigreed Aberdeen-Angus bulls across an ocean — and half a country — to the plains of western Kansas, where they would found a cattle dynasty that continues 150 years later.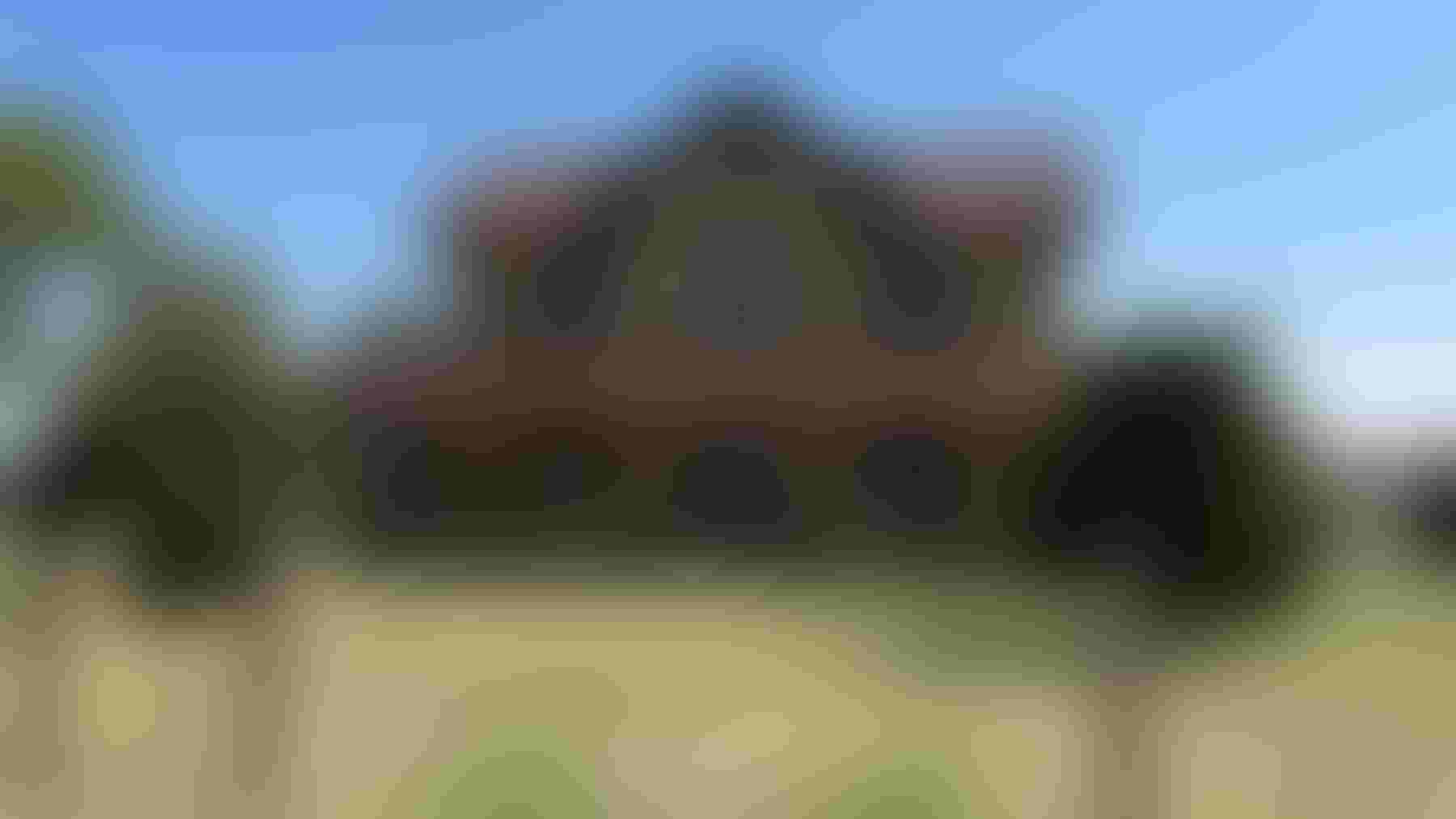 GRANT VILLA: George Grant sold his successful silk merchandising business in Scotland in 1872 and bought 700,000 acres of land in Ellis County from the Kansas Pacific Railroad. That parcel would eventually include the town of Victoria and Grant Villa, which became the center of the social scene. Grant died in 1875, leaving his estate to his niece. Mr. and Mrs. Moritz Baier purchased it in the spring of 1897, and it stayed in the Baier family for more than a century. It was placed on the National Register of Historic Places in 1973 and remains on it today.
The Kansas Angus Association and the American Angus Association are celebrating the 150th anniversary of Grant's importation of the first Aberdeen-Angus cattle to America through 2023. On May 20, Angus cattlemen gathered at Grant's memorial near Victoria, Kan., to mark the anniversary.
4 black bulls
Kurt Schaff, with the American Angus Hall of Fame, shared a bit of Grant's story with attendees.
"It was 150 years ago, on May 17, 1873, that George Grant brought the first four Aberdeen-Angus bulls to here," he said. "They had left Scotland, their homeland, back on April 1 of that year, so it was a 47-day journey across the Atlantic. They docked in New Orleans. And then they went up by the steamship Alabama up the Mississippi River, and across Missouri to Kansas City." From there, Grant's party loaded up the four polled black bulls and the rest of his livestock — one Shorthorn bull, a group of collie dogs and 30 long-haired sheep — onto railcars and made their way across the Kansas prairies to his ranch at Victoria.
Grant had been a very successful silk merchant in Scotland, Schaff explained, due in no small part to the English Queen Victoria's silk fashions that set trends worldwide. He sold that business in 1871 and took his fortune and purchased 700,000 acres of "buffalo range" in Ellis County from the Kansas Pacific Railroad. He named the nearby settlement "Victoria" in honor of the queen.
Considering the momentum they set off in the cattle industry, nearly nothing is known today about those first four Angus bulls, Schaff explained.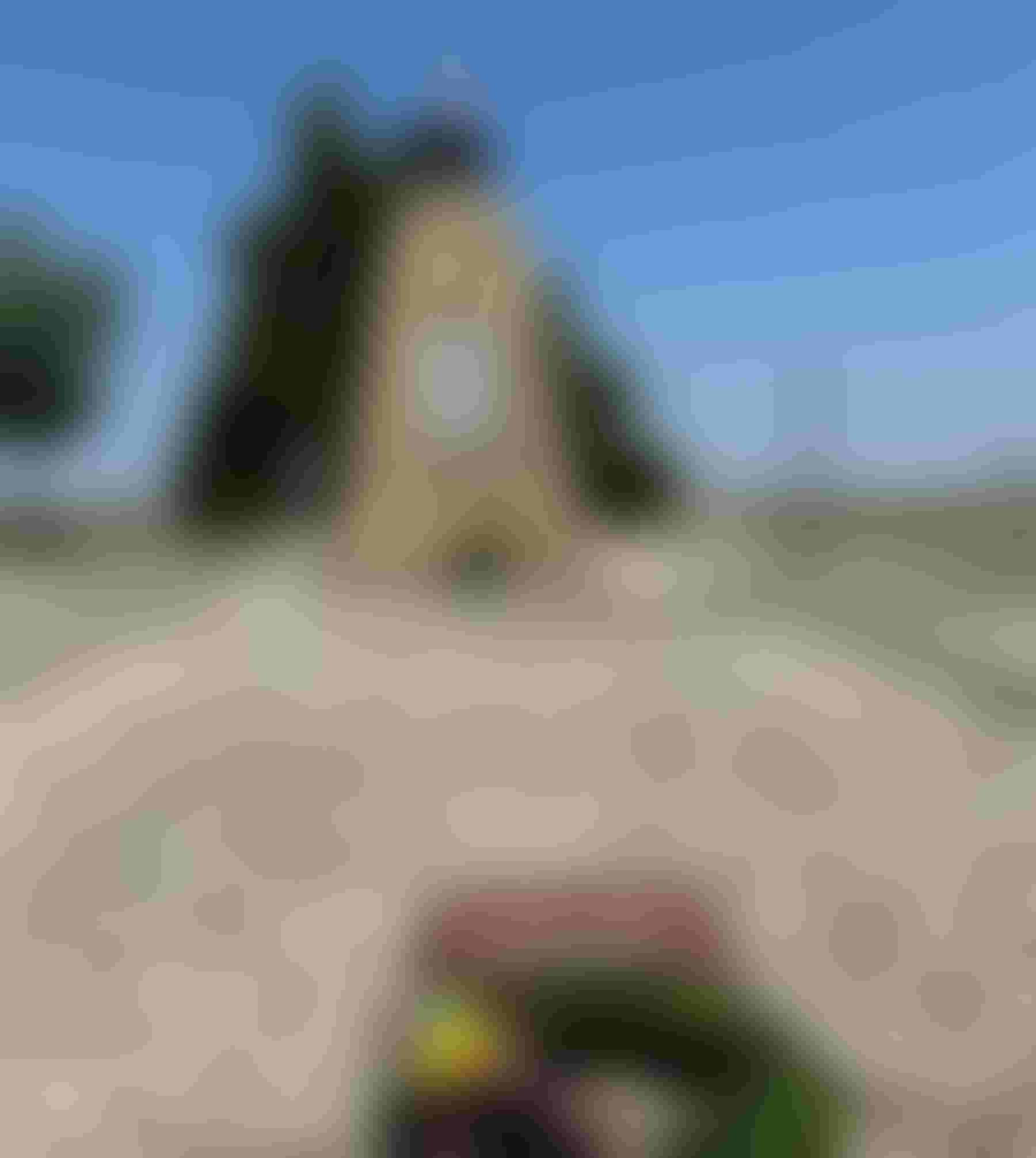 GRANT MEMORIAL: The Kansas Angus Association and the American Angus Association hosted a celebration of the 150th anniversary of George Grant bringing Angus cattle to America on May 20, here at the memorial near Victoria. The day included a wreath-laying ceremony accompanied by bagpipes in honor of Grant's Scottish heritage.
"That would have been five years before the first registered Angus of known origin would have come to the U.S.," he said. And it was a full decade before the American Angus Association was established. We know they were what was then called Aberdeen-Angus, but we don't know their names, their registration numbers or any progeny, he added.
What made them remarkable for the time was their differences from the more common Texas Longhorn cattle of the day. Schaff told how Grant sent the bulls to the fair in Kansas City in fall 1873, and they were, as Grant wrote, "circus freaks."
And yet, Grant turned those four Angus bulls and one Shorthorn bull out among a group of Texas Longhorn cows on the harsh western Kansas prairie, where they withstood that first winter in fine fashion, Schaff said. According to Grant's own words, those bulls proved both potent and prolific, producing a crop of mostly black polled calves.
Ripple effect
The tragedy of this story is that Grant didn't live long enough to see how his four bulls would ignite a revolution in the American cattle ranching industry. When he died in 1875, those bulls were still working in the herd, which by this time had grown to 665 head of cows and calves. The cattlemen of the day were taking notice, though, of these British cattle that were outselling Shorthorn cattle and Longhorns on the beef markets. They were more docile. They put on 120 pounds more beef than other cattle — and that was in a time before cattlemen started to be performance-minded in their breeding selections as to how the cattle would hang on the rail.
Schaff shared a note from fall 1883, from a cattleman who bought 14 Angus crossbred steers that were from the Grant lineage. These were stocker cattle, and they gained on grass quite well — putting on nearly 250 pounds and increasing the selling price by 30%.
Schaff shared one more prescient quote from Thomas Clark, an investor partner of Grant's who lived in New York City at the time.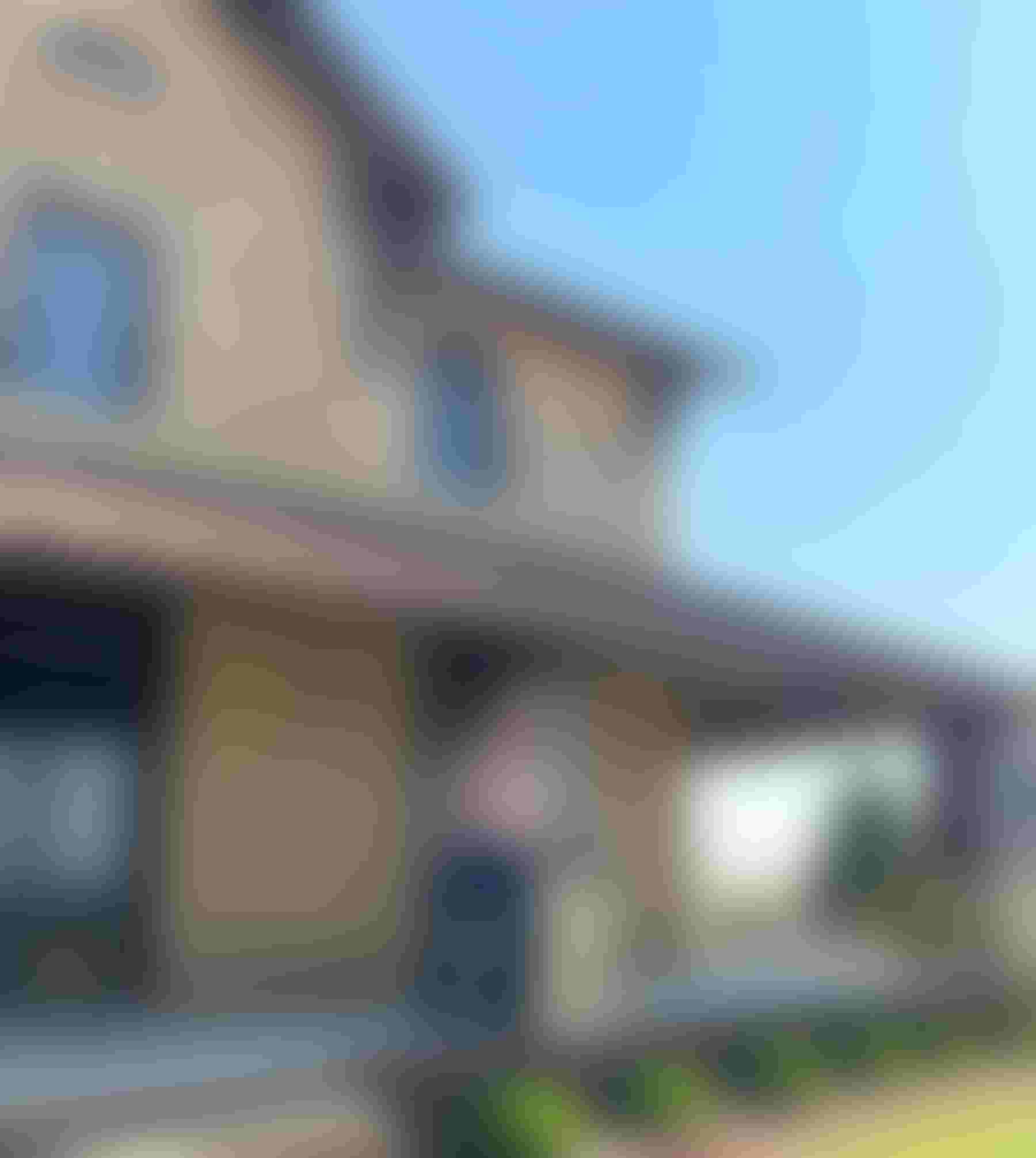 CARETAKER OF HISTORY: Today, Grant Villa is owned by Ron and Susan (Baier) Legleiter, who raise Angus cattle themselves. The Legleiters purchased the property from the Baier family and have made extensive restorations to ensure it is preserved for generations to come. Grant Villa is not open to the public, but visitors can drive through the circle drive and see the property from the outside. Taking care of the history of the property is important to Ron Legleiter, who said he feels a sense of duty and honor to make sure the Grant legacy is shared with all.
"I believe them to be eminently adapted to the Western Plains by reason of their extreme hardihood, thriving where others would lose flesh," Schaff read. "The entire absence of horns and above all, the superior quality of their beef commanding the top price. I have abiding faith in these polled Aberdeen cattle, and they are yet to become so popular in the United States, possessing so many valuable qualities."
Those were very prophetic words.
The business breed
The road from those first four bulls to today's status as the largest beef breed in the U.S. had many twists and turns, Schaff said.
It took until 1947 for the American Angus Association to register the first 1 million head. Today, more than 70% of the fed cattle in the U.S. are Angus-influenced, according to the USDA.
The Certified Angus Beef brand was rolled out in 1978, and today more than 21.5 billion pounds of CAB-branded beef has been sold worldwide. The cattle industry of Grant's day was a commodity business; there really was no differentiating among carcasses on the rail. Consumers took what they could get. Today, though, cattle producers are listening to consumer demands and working to breed animals that will meet those demands, explained Kara Lee, director of producer engagement for CAB. And Angus meets those demands.
Back in Grant's day, herdbooks, pedigrees, and maybe weaning and carcass weights were about as much data as a cattleman could expect on a potential sire or dam. Today, Angus breeders and the association have been on the forefront of data collection for decades, using tools such as expected progeny differences — and now genomic-enhanced EPDs — to collect data on millions of animals. Using cutting-edge research and technology, Angus Genetics Inc., is working to ensure cattle producers have tools to evaluate maternal efficiency, carcass quality and more, said Kelli Retallick-Riley, president of AGI.
Victoria, Kan., kicked off a new age in the cattle business in America in 1873. It will be fascinating to think what future cattle producers will say about 2023, and how the cattle producers of today will change the industry of tomorrow.
Subscribe to receive top agriculture news
Be informed daily with these free e-newsletters
You May Also Like
---