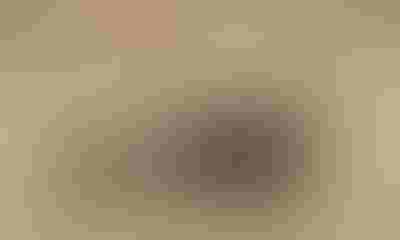 With recent record-high costs to develop replacement females, it may be time to consider a refresh on your replacement heifer program.
"Heifer calves retained in 2014 and 2015 came at the highest cost of development in history with some estimates at more than $2,2001 invested through preg-check," says N.T. Cosby, Ph.D. and cattle nutritionist with Purina Animal Nutrition. "With cattle markets projected to decline over the next few years, it's especially important for you to recoup value on replacement heifers."
Here are three refreshers for your replacement heifer program.
1. Select older heifers

It's important to select good replacement heifers for your herd. (Photo: jmt0826/Thinkstock)
"We need to be identifying fertile, easy-fleshing females that will get bred early the first time and every time after," says Cosby. "The ideal replacement would remain in the herd for at least seven to eight years as a profitable cow."
Older heifers are typically from cows that calved early in the breeding season, which can imply that those heifers are more fertile. Like their dams, older heifers have a better chance of being bred early.
"A challenge can arise if you don't have complete calving records. Without them, we often tend to select heifers that are bigger, not necessarily older. That results in a set of replacement heifers that will be larger in mature size than desired," Cosby cautions.
If large heifers are selected consistently as replacements, you may end up with a set of cows that are too big for their environment. Also, larger cows can require more supplemental feed to breed back promptly and raise their calves.
2. Target 55% to 65% mature weight for breeding
"Once you have selected heifers for development, the next target is to reach 55% to 56% of their mature weight at breeding time," says Cosby. "Depending on management, environment and selection pressure applied, heifers may fall on the low or high end of the range, but anywhere in the range is desirable for first breeding at 14 or 15 months of age."
You may sacrifice conception rates and longevity of your herd if heifers are lower than 55% of mature weight at breeding.
"To fall within the desired weight range heifers will need to grow at a rate of 1.25 to 1.5 pounds per day from the time of weaning until first breeding," says Cosby. "A high-energy feed that uses intake control properties can work with your forages to provide a predictable intake that delivers targeted gains. We also recommend having a quality mineral available at all times."
3. Take reproductive tract scores
Cosby recommends working with a veterinarian to score reproductive tracts 45 days before breeding.
"Before you invest more resources into a heifer, it can be helpful to score reproductive tracts and set hard criteria for culling," says Cosby. "Heifers that score below 3 on the 1 (immature or infertile) to 5 (cycling) scoring scale could be culled as potential replacements before first breeding. Heifers that score a 4 or 5 are ideal."
Research has demonstrated that reproductive tract scoring is an effective method for evaluating heifers that reach puberty early. When scored between 12 and 14 months of age, heifers with low reproductive scores (1 and 2) have shown poor reproductive performance.3
Reproductive tract scoring can also identify freemartins that may have slipped through the cracks.
The period between heifer selection and getting a heifer rebred after her first calf is crucial. It's a time frame that can make or break a replacement female, resulting in either a huge economic loss or a productive, profitable cow.
"Selecting older heifers and applying selection pressure for fertility in the first year can pay dividends for the next several years," concludes Cosby. "Developing fertile, early calving heifers is a goal that will deliver value in a cow herd during any economic situation."
Source: Purina Animal Nutrition
Subscribe to receive top agriculture news
Be informed daily with these free e-newsletters
You May Also Like
---