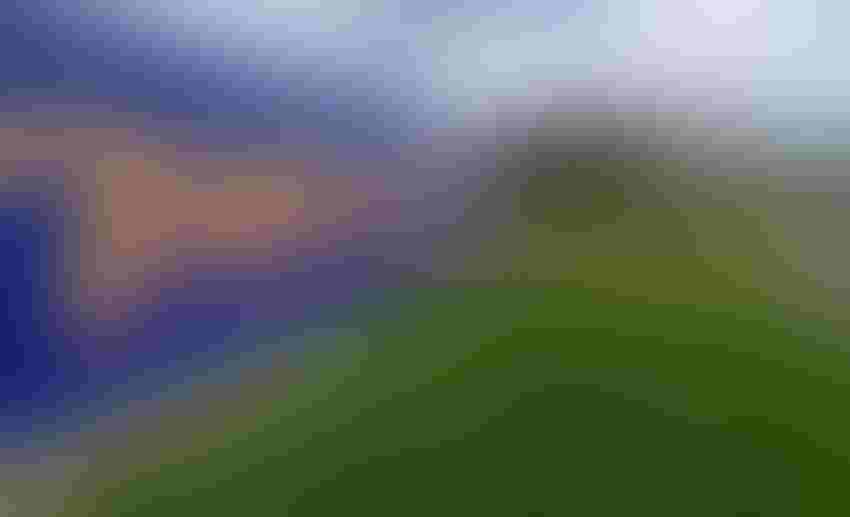 Oregon co-op adds six awards from the U.S. Championship Cheese Contest to its mantle.
Tim Hearden
Tillamook spread cheeses and other products are already recognized as award-winners, having gathered some 30 trophies in various categories since winning its first award in the biennial U.S. Championship Cheese Contest in 1999.
This year, the Oregon-based dairy cooperative will add six more awards to its mantle, including a sweep of first, second and third place in the championships' Spreadable Natural Cheese category with three different flavors of the co-op's popular Farmstyle Cream Cheese Spread.
"We enter into several contests every year, and what we're very proud of is the fact that we are continually creating dairy products that are award-winning," said Jill Allen, the Tillamook County Creamery Association's director of product excellence.
Presented by the Wisconsin Cheese Makers Association, the cheese championships are widely recognized as the nation's premier cheese, butter, yogurt, and dry dairy ingredient competition. Nearly 2,500 entries from 35 states were evaluated by a team of 42 elite judges who graded each product on aroma, flavor, texture and visual presentation.
The TCCA, centered in Tillamook, Ore., took first in the following categories:
Spreadable Natural Cheeses: Seriously Strawberry Farmstyle Cream Cheese Spread

Pepper Flavored Monterey Jack, High Heat: Farmers' Collection Spicy Habanero Jack

Open Class – Smoked Hard Cheeses: Farmers' Collection Hickory Smoked Cheddar
The co-op took second among Spreadable Natural Cheeses for its Original Farmstyle Cream Cheese Spread, and took third in two categories:
Cheddar, Medium (3 to 6 months): Medium Cheddar

Spreadable Natural Cheeses: Jalapeno Honey Farmstyle Cream Cheese Spread
"We have not won six awards at this contest," Allen told Farm Progress. "We've done exceptionally well, but we usually take home about one to three. This year, taking home six was amazing. We're very proud of these awards. It's the industry recognizing Tillamook are leaders in the field for spreadable natural cheeses.
"We take in the process the slow way to do things right, naturally aging the cheeses and using ingredients that make the best cheeses in the world," she said.
Allen served her 10th year as a contest judge, and Senior Product Development Scientist Anna Ku also judged for the first time.
"All the cheeses are blind, so as a judge, you don't know whose product is whose," Allen said. "We submit them in clear film with no label or insignia, or even the state it came from. All the judges know what class they're judging, so for instance they knew it was a medium cheddar cheese."
Marketing quality
Tillamook has long marketed its food products on their high-quality ingredients. For instance, its ice cream uses more cream and less air than the industry standard with no artificial flavors or sweeteners, no synthetic colors and no high fructose corn syrup.
Entering the contests is part of the co-op's strategy to gain name recognition outside of the West Coast. It's now in every U.S. state with Costco, Walmart, Target and Kroger, and hopes its burgeoning reputation for sustainability will help it increase distribution. The U.S. Championship Cheese Contest is one of several that Tillamook enters each year.
"The competition has been getting stiffer every year," Allen said. "People are upping their game. These awards are important to consumers because we are being recognized by industry experts.
"What I've done is worked at Tillamook to create a stronger contest program," she said. "We as a team are looking for cheese to enter. The cheeses we're looking for are not produced specifically for a contest, but we're hand-selecting cheese in our normal supply chain that go out to our normal distribution channels. At Tillamook, we take pride in not making cheese just for contests.
"Another piece we're proud of," she added," is that this contest had close to 2,500 entries, so to be able to take home six awards is outstanding."
Subscribe to receive top agriculture news
Be informed daily with these free e-newsletters
You May Also Like
---