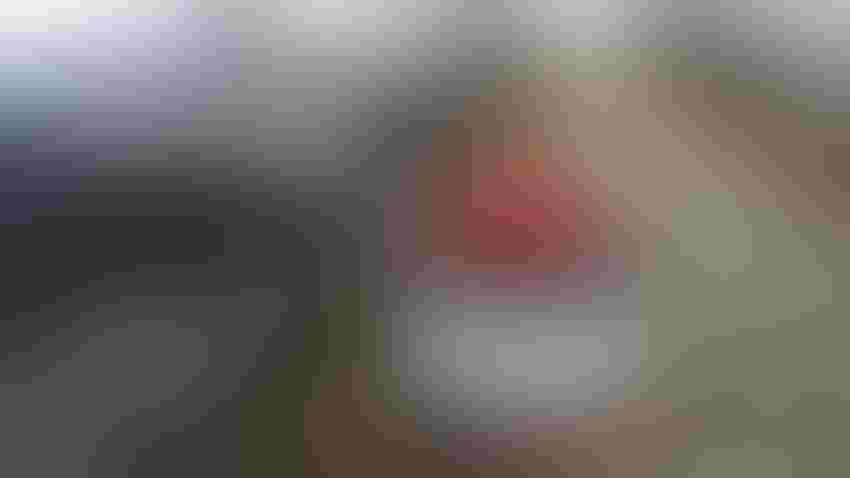 MOOVING RIGHT ALONG: There have been numerous technological advances in the dairy industry, including robotic milking systems and feeding systems, as pictured here. While Nebraska dairy farm and milk cow numbers have declined, it seems that the industry in the state is on the cusp of something big — primarily expansion and the emerging potential for additional dairy. This has been considered the holy grail for the state's dairy producers for years, so new dairy products and the expansion of dairy processing is music to the ears of the state's dairy farmers and the entire agricultural industry.
Curt Arens
Got milk … cows? If you do and you live in the Nebraska, you most likely care deeply about new dairy products and a long-sought goal of expanding dairy processing in the state. If that's the case, there is good news.
What started out as an idea from a fourth-generation dairy farm in Nebraska has become an important breakthrough dairy product that is being marketed to youth and their parents.
Moo'v Real Milk, produced by dairy farms in Nebraska and Wisconsin, is a product of Dari LLC. Billed as ultra-filtered, lactose-free, high-protein and low-sugar milk, this new product released by the company for the first time in April is now available in over 180 HyVee stores and a large number of convenience stores across the Midwest, Dari CEO Daniel Ellsworth says.
The idea was born from family dairy farmers trying to decide what the future of dairying will look like and how they might affect that future, Ellsworth says. The word "Dari" is a Middle East term that roughly means "from" — and translates in this case into the motto, "From our farm to you."
Good for kids
Young children and their parents love single-serve juice boxes, and parents love flavored water. What is it about those products that appeals to people? Ellsworth says the dairy farm founders began to think about how milk might fit into that type of packaging and flavor profile, in a single-serve and convenient format.
"We wanted to optimize the product for kids, ages 3-11, so we wanted it to be ultra-filtered, whole milk that was lactose free and included the optimal amount of protein to fill the needs of kids, without any added sugar," he says.
Moo'v has about 7 grams of naturally occurring sugar, which is much less than most related drinks, Ellsworth adds. "We've also had some feedback from very skeptical folks who are lactose intolerant and who have tried other lactose-free milk products with little satisfaction," he explains. "After trying several servings of Moo'v, they have had no adverse impacts."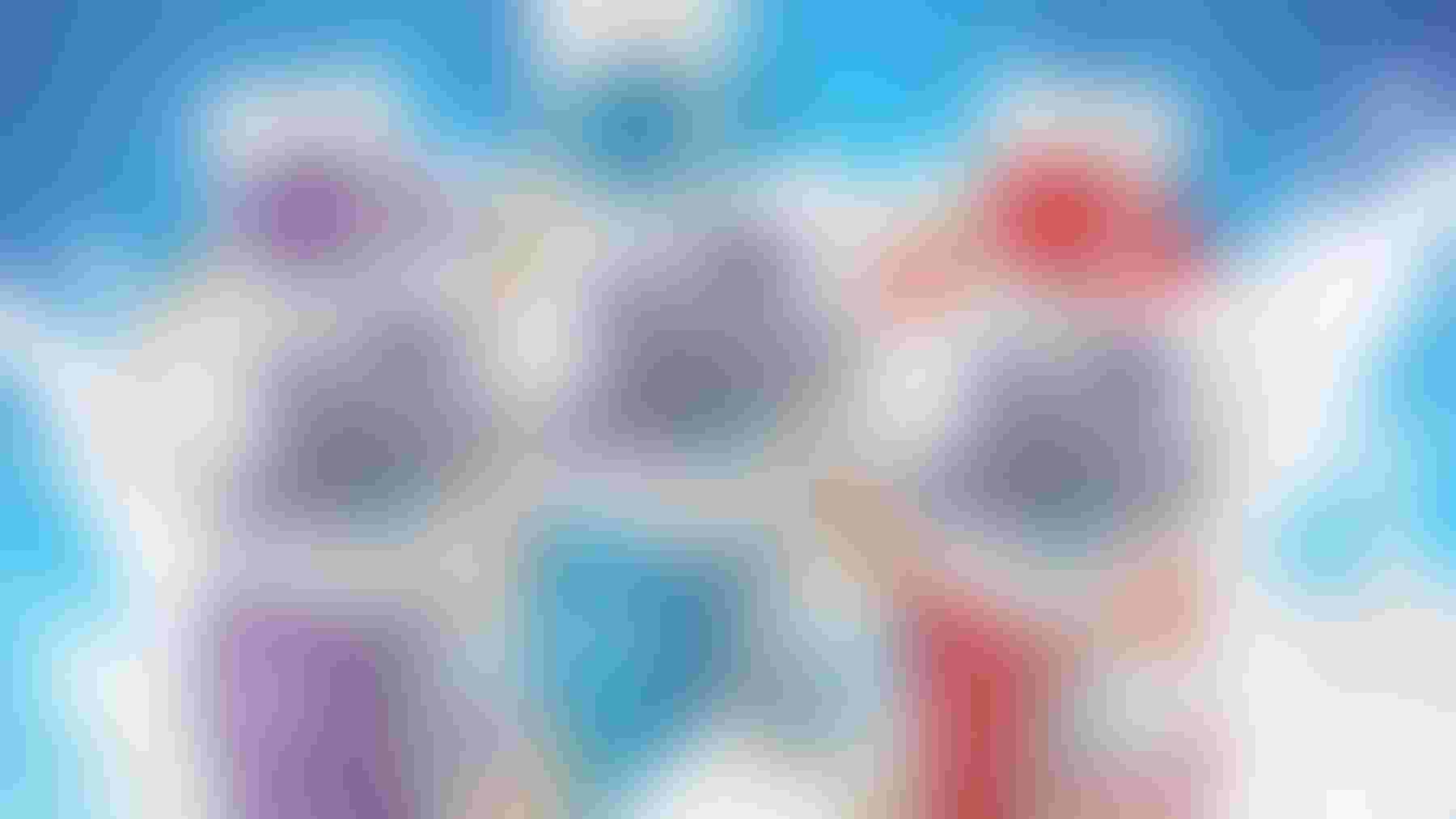 GET MOVING: Geared for youth, the new Moo'v Real Milk drinks are ultra-filtered and lactose-free, with optimal protein and only 7 grams of naturally occurring sugar. (Photo by Dari)
Dairy farmers producing Moo'v milk are attributing this status to a combination of things, including ultra-filtration, lactase enzyme and their drive to improve herd genetics to more A2A2 cows in their herd, which many believe produce milk that is easier for human digestion because it has a sugar profile that is closest to human breast milk.
Since the launch in April, sales have been brisk. "Our No. 1 flavor so far is moo-la-la horchata, Cinnamon Swirl, maybe because of the unique purple look on the packaging," Ellsworth says.
Other flavors include moo-licious Strawberry and moo-velous Vanilla, but the flavors won't stop there.
"What other natural flavors can we bring to milk?" Ellsworth asks. "Maybe we can try apple, banana or mango. The goal is to stretch the imagination of what flavors can be delivered through the powerful nutritional fuel of fluid milk."
On the horizon
"As you evaluate milk consumption in the U.S., fluid milk typically has been on the decline with the exception to the aseptic/lactose-free offerings," says Kris Bousquet, executive director of the Nebraska State Dairy Association (NSDA). "These areas have seen significant growth in the marketplace as consumers value the lactose-free options for digestibility, as well as the longer shelf life of aseptically packaged products."
Bousquet says product development like this, especially something that comes from Nebraska farms, bodes well for the future of dairy in the state.
"As this product grows, we will have to attract someone to build a processing facility to control costs and ensure line space availability in a very competitive co-packing market," he explains. "If a facility is built, it will create demand for local farm milk, which in turn creates demand and competition in the marketplace."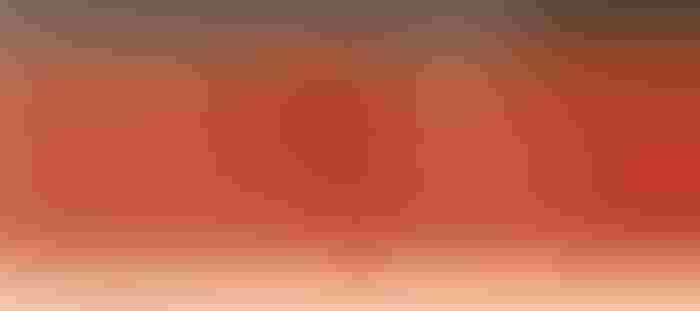 Bousquet says Nebraska's dairy industry is at the cusp of large-scale growth, because of the favorable regulatory environment and vast natural resources. Although the number of dairy farms and cow numbers have declined in recent years, other developments point to a bright future for dairy farmers in the state.
"Milk Specialties is investing more than $50 million to expand their Norfolk, Neb., facility from 400,000 pounds per day to just under 3 million pounds," Bousquet says. "We also have seen significant interest from processors across the country looking at Nebraska to build a new processor."
The Milk Specialties expansion and the improved competition that it brings with it is the kind of project that NSDA has had on a priority list for years.
"We have needed a processor within our borders to expand, and we are fortunate to have that," Bousquet notes. "But this is the tip of the iceberg for Nebraska Dairy, and it is a significant opportunity for our grain farmers and beef producers as well. All around, Nebraska agriculture and communities benefit from dairy growth."
Dairy, as a category, has seen consistent demand in consumption year over year of 2% annually, he says. "Globally, this is a significant opportunity for growth as we see traditional exporters suffering growth declines and production declines," Bousquet adds.
Worldwide, dairy companies are evaluating where to build to meet the demand, and all signs point first to the U.S., and secondly, to the Midwest.
Boosting demand
Overall, products like Moo'v, Bousquet says, are the future of the fluid milk category, and Dari is positioned well to meet those needs in the marketplace.
"Aseptic milk creates a significant advantage because it enables companies to ship fluid milk anywhere in the world because of its ability to withstand temperature fluctuations, and it doesn't need to be refrigerated," Bousquet says. "Another excellent aspect of these products is that they open accessibility for food banks and pantries, where it is not typically found because of the need for refrigeration."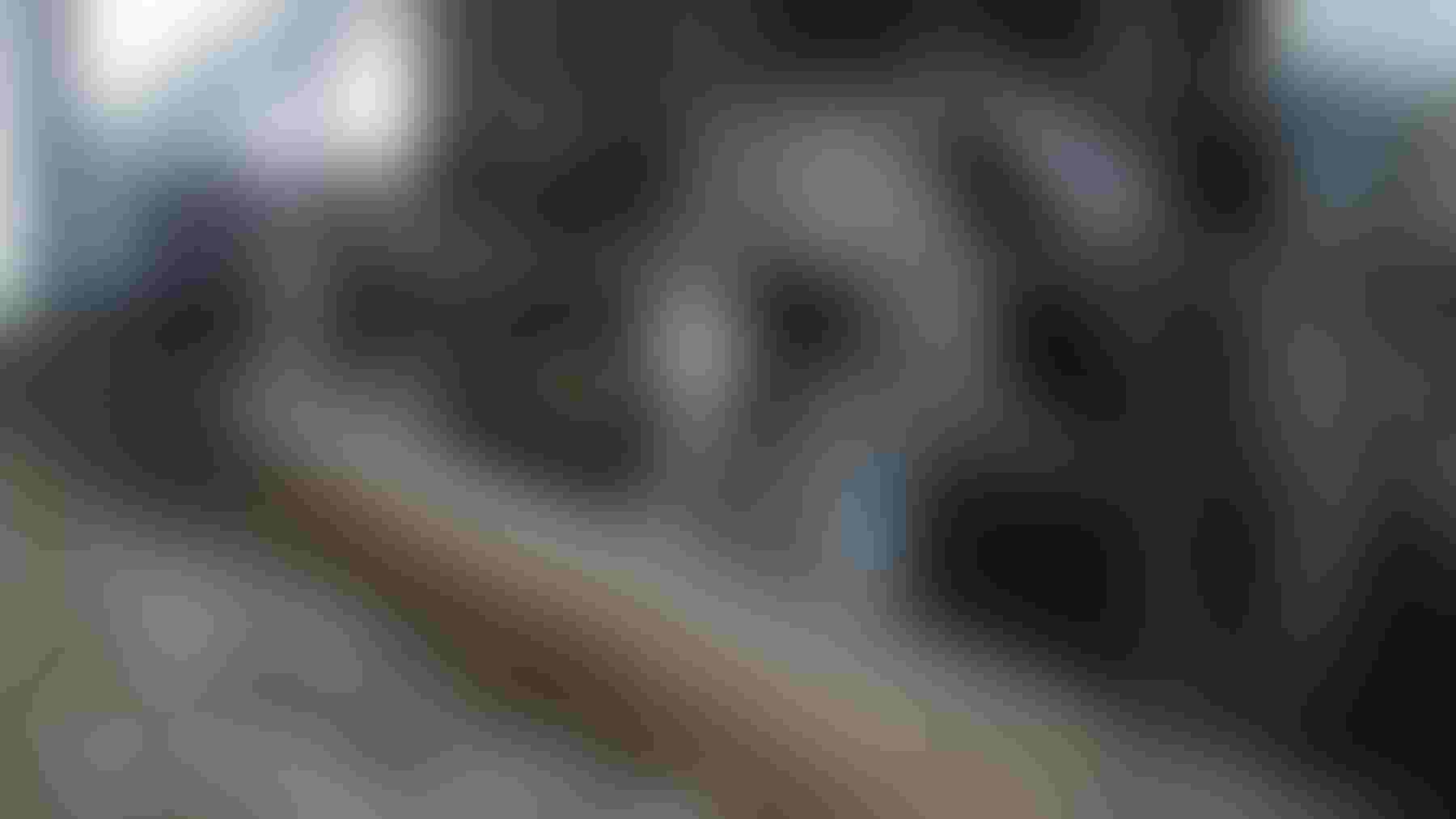 NEW PRODUCTS: New dairy products and the expansion of existing dairy processors in Nebraska offers a reason for optimism for the future for the state's dairy farmers. (Photo by Curt Arens)
To bolster their market promotions to kids and their parents, the Dari website at realdari.com offers educational aspects of the product, discussing facts about dairy cows and farms. They also offer interactive activities, where a QR code located on the back of the bottles can be scanned to provide access to a 3D animated dairy cow named Morgan.
Under the Dari Designer section, kids can create their own custom cow, as another way to engage customers in fun, entertainment and education about the industry.
As for Moo'v's movement into the marketplace, Ellsworth credits dairy organizations like NSDA and Midwest Dairy — which represents dairy farmers in 10 Midwestern states — for providing market insights, promotional opportunities and consumer preference data, along with being a consistent source of encouragement as the product and the Dari company developed.
Subscribe to receive top agriculture news
Be informed daily with these free e-newsletters
You May Also Like
---