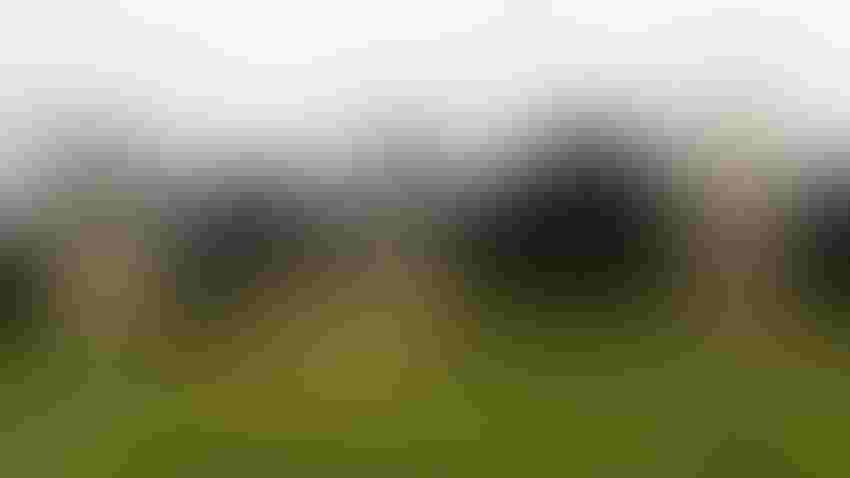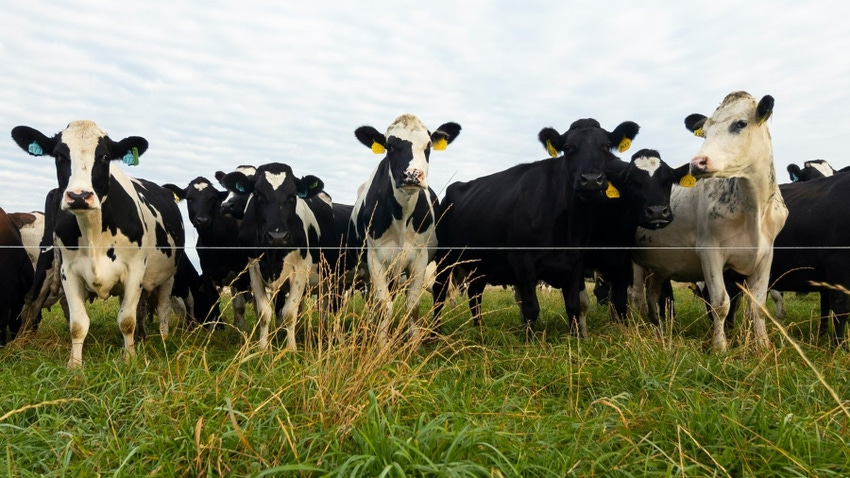 MILK PRICES TO RISE: Milk prices are expected to start rising again by the end of June and should peak at $20.50 per cwt by the end of summer, according to economist Dan Basse, president of AgResources Co.
Farm Progress
Economist Dan Basse believes milk prices are near a seasonal low for 2023 and by the end of June, prices will start heading up again. Basse, president of AgResource Co. in Chicago, said during a May 11 Professional Dairy Producers Dairy Signal webinar that the Class III milk price was $16.40 per cwt.
He noted the U.S. dairy export volume has been close to last year, but exports of butter, whey and skim are all down.
"We are actually importing more butter [primarily Irish butter] than we are exporting, but global cheese demand and exports of cheese are high," Basse said. "However, from a dollar value perspective, exports have been down because prices are down. We need to turn this around as we get into summer so we can change the landscape and get milk prices above $21 per cwt by late summer. Ice cream sales should come into play."
Domestically, he noted, butter demand this year has been "very, very good in the U.S." Demand for cheese in the U.S. has been at record levels.
Basse predicts the Class III milk price will reach a high of between $20 and $20.50 per cwt by the end of summer.
Hot weather impacts
Basse said the world ocean temperatures are hot. "We saw record warm ocean temperatures on May 1. This has never happened before in history," he said. "Whether you believe in climate change or not, we are going to have a very hot summer in June, July and August."
He believes much of the Northern Hemisphere will be impacted. "We could see zones of extreme heat in Europe, the Canadian prairies, the northern U.S. and Southeast Asia," Basse said. He believes there will be drought this summer in the north-central U.S. and northeastern Europe, as well as continuing drought in Argentina.
"With the volatility of Mother Nature, along with very tight grain stocks, there's going to be problems," he said.
Like milk prices, Basse noted prices for corn and soybean meal are near seasonal lows for 2023.
"Now would be a good time for dairy and livestock producers to book corn and soybean meal," he said.
Lower inflation
Basse said commodity values have been coming down for several months, which is putting pressure on inflation. Inflation dropped from 9.1% in June 2022 to 4.9% in May.
"But this is not enough for the Fed," Basse said. "They want inflation down to 2%."
Basse noted that to help tame inflation, the Fed has been raising interest rates for the past year. Currently, a 30-year mortgage has an interest rate of 6.75% to 7.25%.
"I think the Fed will hit the pause button on hiking interest rates," he said. "What the U.S. needs today is more stuff — more lumber, more grain, more everything. Higher interest rates do not create more supply, they create demand destruction. Investors flee, and then interest rates go down."
Basse believes if the U.S. enters a recession this year, it will be a mild one.
"Somewhere by late 2023 we will hit bottom and then start to improve," he said. "The stock market was beat up last year, and already it is starting to see some recovery."
Subscribe to receive top agriculture news
Be informed daily with these free e-newsletters
You May Also Like
---