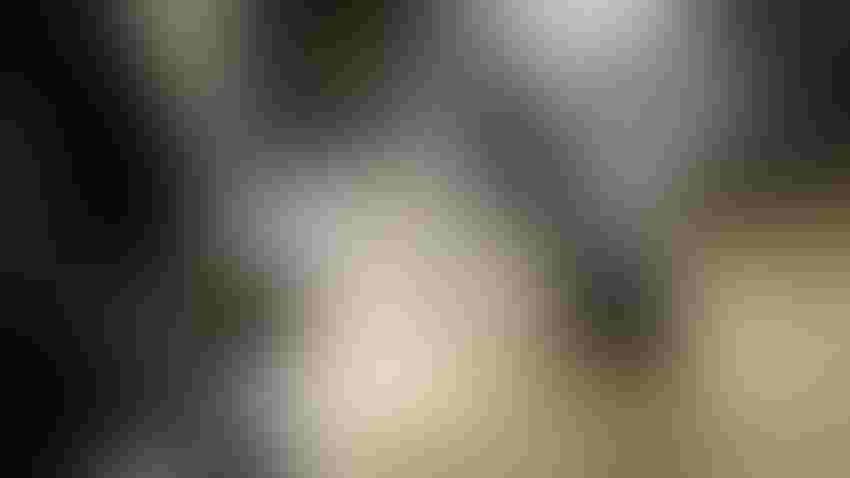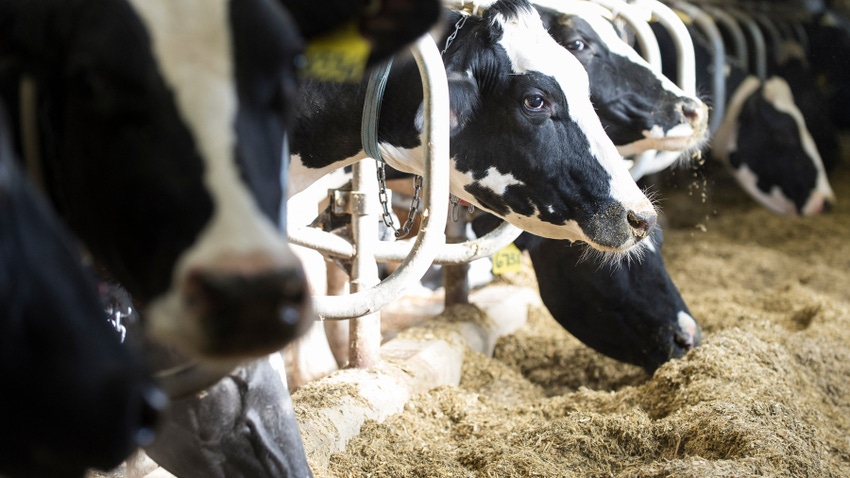 HIGH SLAUGHTER: Because beef consumption continues to be high, dairy and grains analyst Ben Buckner believes the dairy cow slaughter could end up 8% to 10% higher than last year.
FARM PROGRESS
Dairy producers will have to continue managing their way through low Class III milk prices, ranging between $16.50 and $17 into September, said Ben Buckner, dairy and grains analyst for AgResource Co. Buckner spoke during a recent Professional Dairy Producers Dairy Signal webinar.
"Whether you are talking crude oil, wheat, soybeans, corn or cheese, the global market takes priority over us," he explained. "It is clear the global cheddar market has not found that price that encourages demand growth, but I do think we are close."
Buckner said the U.S. market does look very cheap compared to global markets, and he believes the U.S. is positioned for cheese prices to start going up in October when exports of U.S. cheese are expected to rise.
"The U.S. cheddar price is $1.56 per pound in July," he said. "It was $2.30 a pound one year ago and $2.35 per pound in January."
A year ago, the U.S. was the dominant exporter of cheese.
Global milk production
"No country in the world was producing more milk than they were the prior year," Buckner noted. "Ultimately what happened is high prices for milk and cheese encouraged expansion despite high feed costs. I think a lot of the decline in prices has evolved because of the likelihood that things will get better in the next eight to 12 months. That's up to weather patterns. For now, we don't have a lot of food stocks globally, so that gives us very changeable markets."
While milk production in the U.S. has only risen one-half of 1%, global supplies of milk are on the rise.
"Europe is increasing milk production because corn from Ukraine has been cheap during the war, and that is boosting milk production a lot more than we thought," Buckner said. "The big surprise is Australia, who, for the first time in two years, has been able to grow milk production year over year, and New Zealand has been growing milk production for the past couple months."
Because there is a surplus of milk globally, Buckner said countries looking to buy dairy products are in the driver's seat.
"If you are a country or an end user looking for any kind of dairy products, unlike last year, you have competition for supply — you're not forced to come to the U.S. market," he said. "It's been a pretty big shift."
Buckner thinks rising interest rates have impacted global dairy consumption during the past year. Interest rates in the U.S. rose from 0% to 5% between July 2022 and July 2023.
"In addition to car loans and home mortgages, I suspect higher interest rates are affecting dairy consumption. Restaurant traffic has been steady to lower in the U.S. this summer, and likely some people in the world who put cream in their coffee may not be adding it to their coffee every day," he said. "I suspect that is affecting consumption."
Strong beef consumption
"We are seeing very, very high dairy cow slaughter rates," Buckner said. "We're likely going to see record beef prices for at least the next six months."
Buckner believes the dairy cow slaughter could end up 8% to 10% higher than last year. He said dairy farmers will feel added pressure to raise more dairy-beef.
"Clearly the beef market is sending a signal to expand no matter what the cost of feed is or what pasture ratings are," he explained. "I think dairy cow slaughter will remain high through the end of the year."
Subscribe to receive top agriculture news
Be informed daily with these free e-newsletters
You May Also Like
---