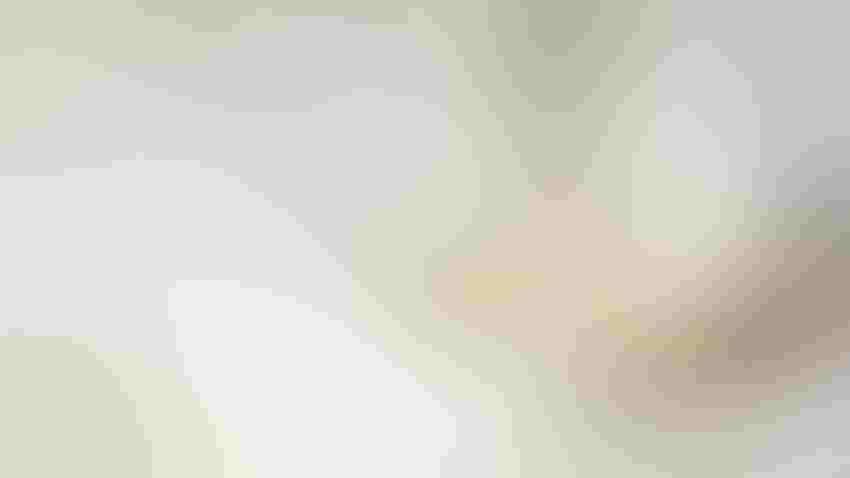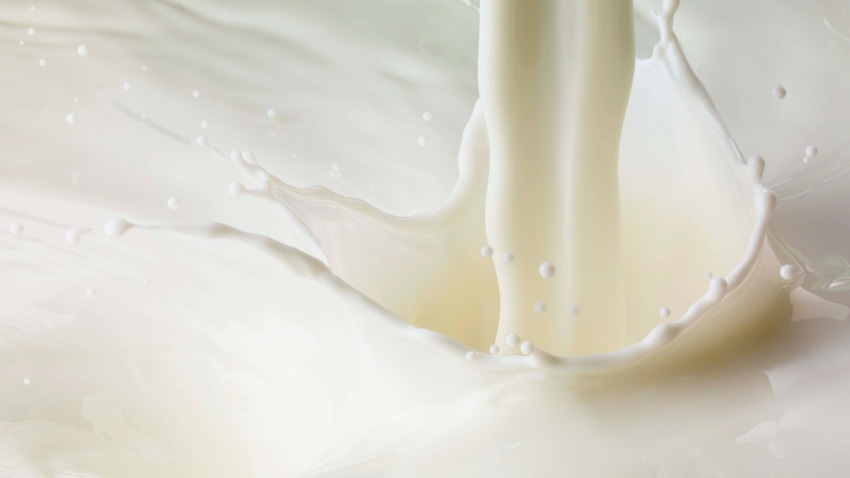 LOOK AHEAD: UDIM pledged to forage new partnerships, strengthen relationships and look ahead to capitalize on emerging scenarios during the American Dairy Association of Michigan's 80th annual meeting.
Jack Andersen/Getty Images
The United Dairy Industry of Michigan is focused on building trust and sales with Generation Z and millennial moms in Michigan dairy foods, Michigan dairy farmers and the Michigan dairy community, says new CEO Dwyer Williams, who marked his first year of service in 2022.
UDIM plans to do that by "meeting them where they are, appealing to their values, engaging in a nutrition-based dialogue and building 'their' healthy communities," Williams says.
UDIM's passion and purpose was on display as dairy farmers and industry leaders met to share highlights from 2022 state and national dairy promotion activities during the American Dairy Association of Michigan's 80th annual meeting.
Corby Werth, UDIM president, says Williams is a forward-thinker. "Dwyer is ensuring Michigan dairy is represented on a national level and encouraging the team and board to think about dairy differently," he says.
UDIM pledged to forage new partnerships, strengthen relationships and look ahead to capitalize on emerging scenarios.
"We have a great opportunity to explore, listen and intersect with the entire dairy community, so we can figure out more ways to work together and be the best partners we can be," says Williams, who adds that future programming and promotions will need to address the following topics:
Population. A slowing U.S. population means dairy will need to expand prospects elsewhere. Dairy exports remain a key driver for future growth.
Lactose-free growth. Changing U.S. population demographics means dairy must provide options for people of color and different ethnicities. Look for growth in lactose-free product development.
Virtual shopping. E-commerce offers tremendous opportunities. By 2025, 1 in 3 grocery shopping trips will happen virtually. UDIM is seeking ways to help Michigan dairy farmers participate in this trust-building and sales opportunity.
Cellular products. Dairy milk significantly outpaces plant-based beverage sales. But beware of the growth in cellular dairy products. About 40 brands exist today across every category of dairy: fluid, cheese, whey, sour cream and more. The projections for this category range between $250 billion and $550 billion by 2050.
Environment. Dairy product innovation is taking huge advantage of consumer interest in the environment by developing products, such as Super Frau, from milk components like whey proteins that might otherwise be wasted.
Benefit stacking. Dairy is also garnering serious interest from a functional food standpoint — consumers want benefit-stacked foods and beverages. Examples of benefit stacking are one drink that does it all: boosts immunity, provides more protein, helps with athletic performance and so much more.
Influencers. Influencers and strategic partners offer increasingly important ways to reach consumers with dairy's story about sustainability, health and wellness, foundational nutrition and more.
Outreach
To reach these important consumer groups, Eve Pollet, senior vice president of strategic intelligence at Dairy Management Inc., says it's essential to understand their frame of reference and realize they are different from any of the generations before.
These generations are digital natives, digitally savvy and:
Expect constant upgrades for things they use every day, just as they expect technological upgrades and are more diverse than those before them.

Are always connected to the internet and social media, expect commerce to be embedded everywhere they are, and augmented reality to enhance their knowledge of the world based on their environment.

Are coming of age in the era of environmental social governance and expect brands to prove their purpose.

Live in a time when wellness is increasingly important, and new digital tools are allowing people to get more information on their health in a day than some generations before them could get in an entire lifetime.
What's ahead?
What does that mean for dairy and dairy promotion?
"It's no longer just about one key message for consumers, one benefit," Pollet says. "It's more about context, how your product is modern, upgraded and fits into their lifestyle in the moment. We have to tell contextual stories and provide contextual services that meet them where they are at."
The dairy checkoff is leveraging science to offer new tools and research to address these changes. And offer sought-after benefits to consumers and the dairy community.
The Milk Molecules Initiative is just one example. By focusing on accelerating innovation around bioactives in milk and their health benefits, this will help create new markets for the ingredients dairy farmers already sell and verify new claims and benefits to better serve consumer needs.
"By preparing now for what comes next, we'll be ready to take advantage of a future that seems far away, but is only a couple of years away," Pollet adds.
Source: UDIM
Subscribe to receive top agriculture news
Be informed daily with these free e-newsletters
You May Also Like
---