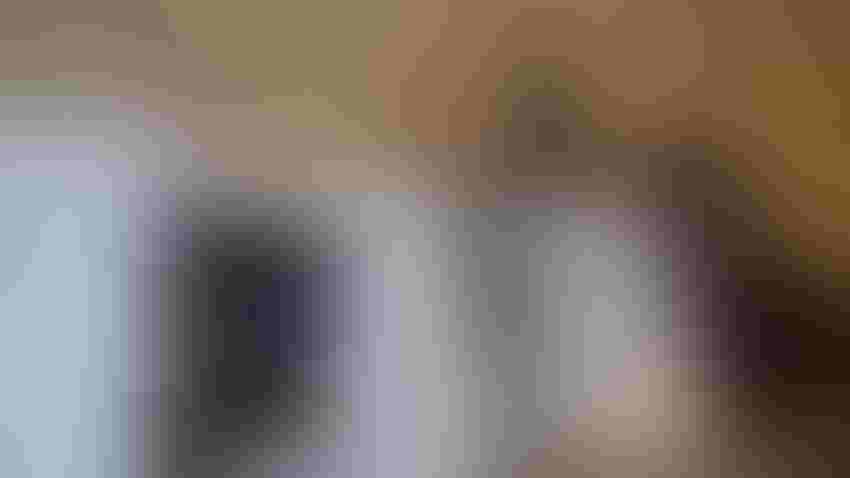 POULTRY PANEL: Doug Wolfgang, Jennifer Reed Harry and Byron Shaffer talked about biosecurity and lessons learned from the HPAI outbreak at the Pennsylvania Dairy Summit.
Photos by Chris Torres
The poultry industry is reeling from the highly pathogenic avian influenza outbreak, but would if something similar would happen to dairy or beef?
How devastating would something like foot-and-mouth disease be?
"It would be huge, and it would move across the country quickly and faster," said Dave Wolfgang, former Pennsylvania state veterinarian.
Speaking at the Pennsylvania Dairy Summit in State College, Wolfgang said that biosecurity complacency is a big problem for dairy. After all, he said it's been more than 100 years — 1909 — since a major disease affected the state's dairy industry.
FMD, which was declared eradicated from the U.S. in 1929, is still a major problem in places such as Israel and Jordan, he said. If a major outbreak occurred in the Keystone State, it would most likely be diagnosed quickly, but it would also spread like wildfire because of its virulence and the fact that most dairy farms are, by nature, more open to the environment than poultry or hog operations.
"In Pennsylvania it would be huge, so biosecurity plans need to be developed now," Wolfgang said. "A good plan is very important for domestic and more scary foreign animal diseases. Good planning is money in the bank."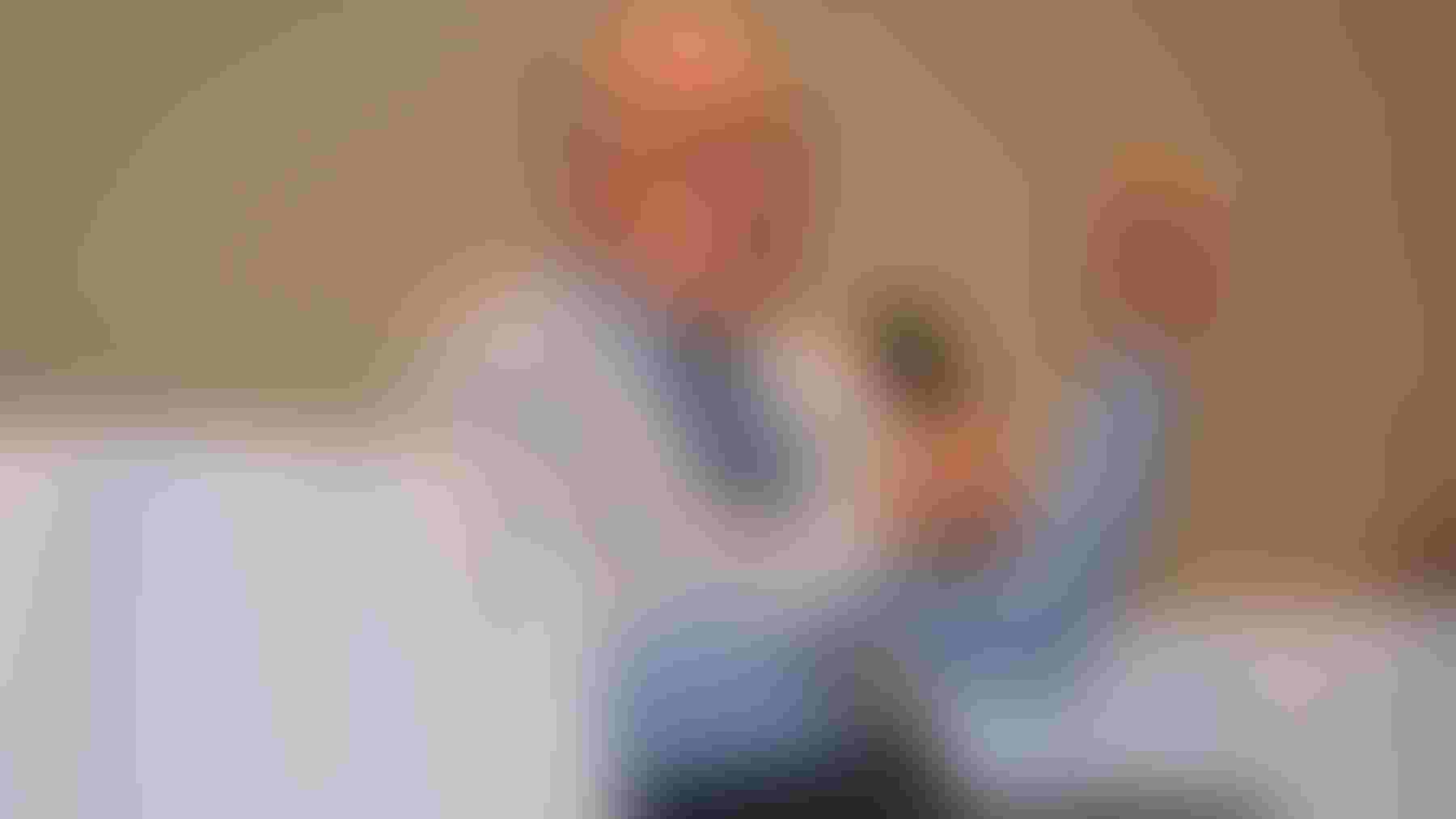 DAIRY COMPLACENCY: Doug Wolfgang, former Pennsylvania state veterinarian, said complacency is dairy's biggest problem when it comes to biosecurity. It's been more than 100 years since a major disease outbreak affected the dairy industry.
What should a plan include? Wolfgang said the most important thing is ensuring all modes of virus transfer are accounted for. That means accounting for all entrances and exits, and pointing out the most likely methods a virus could spread. Animal secretions, for example, have the highest number of bacteria and virus, and mud is a big carrier of both.
If you have multiple species on a farm, Wolfgang said it's critical to ensure lines of separation are mapped out.
"As bad as it's been in poultry, think about how hard it would be to contain a virus like this on a dairy farm," he said. "Most of our birds are in a pretty nice little box, and we can control them. Think about your dairy cattle — not so much. There is a lot more big feed, open dairy barns, that sort of thing."
Learning from poultry
The current HPAI outbreak has affected more than 58 million birds on 317 commercial and 441 backyard flocks across the country, according to the USDA's Animal and Plant Health Inspection Service. As recently as Feb. 8, an egg pullet operation and a commercial duck farm, both in Lancaster County, have had confirmed outbreaks.
Jennifer Reed Harry, assistant vice president of PennAg Industries, said producers should remember the "optics" of any situation. Birds are being euthanized, reporters with cameras will be around, and neighbors will be asking a lot of questions.
Also, if your farm is in a disease control zone, you will likely need a permit to have your milk hauled away, or your hogs taken to market even if your farm doesn't have sick animals.
Reed Harry said it's important to know the pecking order of who should be contacted in case of an outbreak.
If you are eligible for an indemnity to compensate you for a disease outbreak, you don't want to do something that would later make you ineligible for help, she said.
"My question is, what's your first move? Think about that," Reed Harry said. "What if I get that phone call, are we ready? What would we do?"
And expect the situation to be stressful. "You are going to be stressed beyond anything you have ever done in your life," she said. "It is very emotional. Having to put down a barn is very hard, let alone the stress in income loss, having to pay bills. So, this will be stressful, and you'll be working 24/7. Have those hard conservations now, because when it hits, you don't have time to think about any of that because you are in just response mode."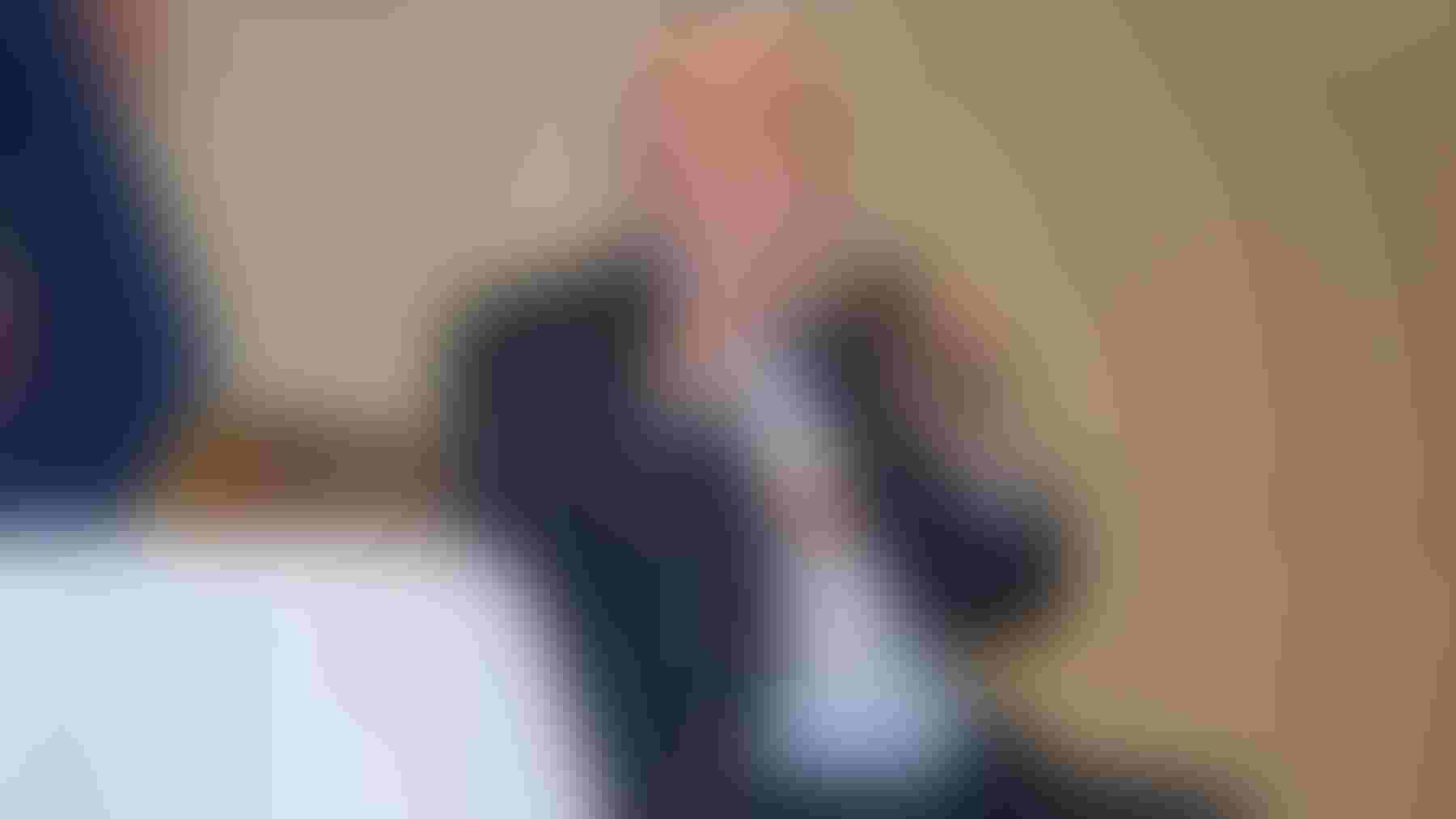 LESSONS LEARNED: Byron Shaffer, director of food quality and quality assurance for Kreider Farms, said the business had to quickly change its biosecurity plan when HPAI reared its head on one of its farms last year.
Byron Shaffer, director of food quality and quality assurance for Kreider Farms, said he shares food safety and biosecurity information with other farms to ensure a disease outbreak can be quickly controlled.
Kreider Farms operates six farms in Lancaster, Dauphin and Lebanon counties. They are the largest egg producer in Pennsylvania and farm 3,000 acres. They raise 6 million hens in 37 flocks, and anywhere from eight to 10 contract growers grow poults for the business.
The company's Manheim farm also includes a 3,000-cow dairy and milk processing plant.
Last year, 1.4 million birds from the farm had to be euthanized because of an HPAI outbreak. Biosecurity, Shaffer said, has been an ongoing issue since 2015 when the last nationwide HPAI outbreak took place. Shaffer said the farm's biosecurity plan has been changed three or four times and audited about as many.
Having a plan, he said, ensured the farm would get an indemnity from the government for having to euthanize birds and clean up facilities.
Each time a problem has arisen, Shaffer said the business has had to move quickly and, at times, deviate from its plan. For example, the original biosecurity plan had them burying birds that tested positive with HPAI. But after the state's Department of Environmental Protection nixed that idea, they went to composting birds instead. They now have 15 acres of windrows, many of which have the birds that had to be put down last spring.
"One of my plans early on was to take the birds to the landfill but this didn't work out, and this speaks to the fact that the plan should be fluid and quickly be changed if needed," Shaffer said. "You may write the plan, but if you don't get some people up front to help you develop it and improve it, your plan is for not."
While many birds were lost, Shaffer said he is proud the most recent outbreak was kept to one farm and didn't spread to neighboring operations.
"If you can't be perfect, do what you can. Do something even if you can't do everything," he said.
Subscribe to receive top agriculture news
Be informed daily with these free e-newsletters
You May Also Like
---