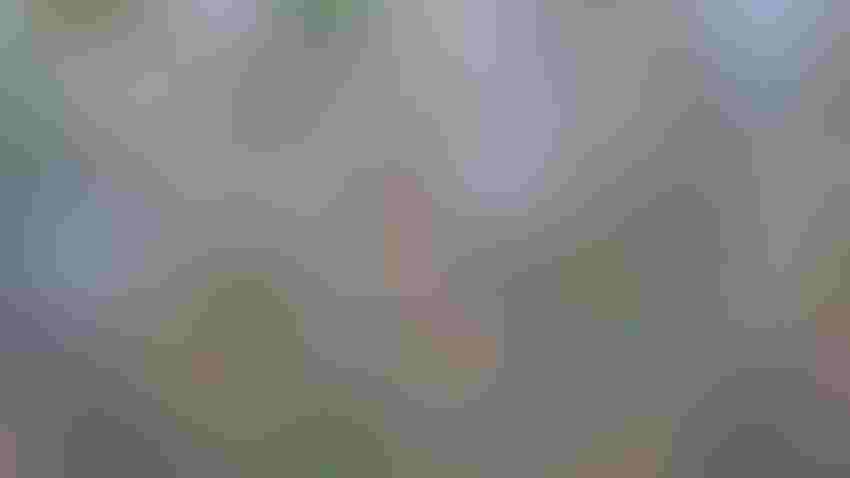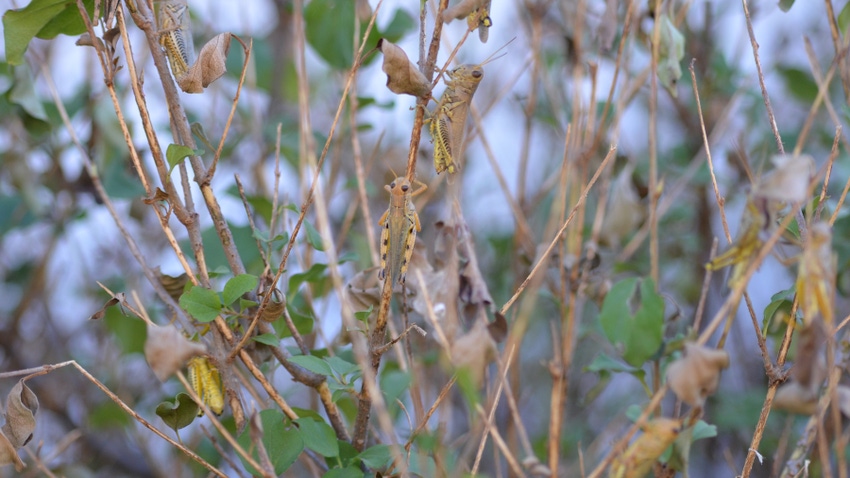 HUNGRY PEST: There are more than 100 different species of grasshoppers found in Nebraska, but only four of those normally damage crops.
Curt Arens
by Samantha Daniel
Based on last year's drought conditions and 2022 adult grasshopper surveys, much of central and western Nebraska is projected to be moderate to high risk for grasshopper outbreaks this season.
Does that mean severe grasshopper outbreaks in forages and rangeland will occur? Not necessarily.
Grasshoppers tend to thrive in dry, hot conditions and are most likely to cause damage in forage and rangeland in areas with less than 30 inches of annual rainfall. The western two-thirds of Nebraska fall into this precipitation category, so why aren't grasshopper outbreaks a severe issue every year?
Cool and wet breaks cycle
Outbreaks can be severely limited by cool, wet spring weather. Cool temperatures and more spring rainfall increase the time required for grasshoppers to mature, which increases juvenile mortality. This, in turn, reduces defoliation and the number of eggs produced for the following year's population.
If spring conditions turn out to be favorable for grasshopper development and potential subsequent outbreaks, there are measures producers can take to mitigate defoliation in forage and rangeland.
Properly managing forages and rangeland according to accepted practices can mitigate the effects of grasshopper feeding, and scouting when grasshoppers begin to hatch in May will ensure producers stay one step ahead of grasshopper populations.
Daniel is a Nebraska Extension water and cropping systems educator.
Subscribe to receive top agriculture news
Be informed daily with these free e-newsletters
You May Also Like
---