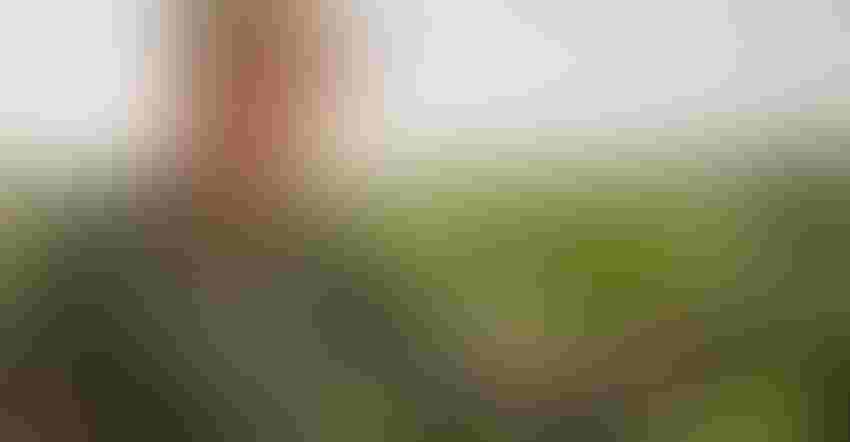 Protecting our food from pests has been an ongoing battle ever since humans began cultivating food. Thankfully, Bt crops are an effective means to combat pests like the European corn borer, rootworm, corn earworm, tobacco budworm and bollworm. The specificity of Bt for target insects is one of the characteristics that make it an ideal method of biological pest control.
In fact, for the first 20 years of the commercialization (1996-2016) of Bt crops, benefits from insect-protected crops were valued at $97.4 billion in the U.S., according to the International Service for the Acquisition of Agri-biotech Applications.
That's because insect-protected Bt crops not only provide farmers with season-long protection against several damaging insect pests, but they also reduce or eliminate the need for insecticide sprays. A study by the U.S. Department of Agriculture reported that 8.2 million pounds of pesticide active ingredients were eliminated by farmers who planted Bt crops in 1998.
However, like any crop protection trait or product, Bt must be managed effectively to prevent insect populations from becoming resistant to the properties of Bt traits.
Nick Seiter, Ph.D., field crop entomologist and researcher at the University of Illinois, works with farmers who experience Bt resistance in western and northern corn rootworm — a problem which, he says, tends to stick around once it appears.
"Particularly in Northern Illinois, where we have a lot of continuous corn, we found resistance to all four Bt traits that are available," Seiter says. "And, unfortunately, that's a situation where once we've had resistance in that insect to a Bt trait, it hasn't really gone away."
Although this outlook seems bleak, there is good news. By taking a few steps to proactively manage Bt corn, farmers can protect this technology for years to come. The following practices are all part of a well-rounded integrated pest management strategy, which diversifies control, making Bt traits just one of the powerful tools available to protect crops.
Farmers can also assess their risk level for developing corn rootworm resistance by inputting their field information in Take Action's new Corn Rootworm Risk Tool from the National Corn Growers Association at btrisk.IWillTakeAction.com.
Plant a Refuge
One of the key tactics for managing Bt resistance is to plant a refuge. Most areas of the country have moved to using refuge in a bag, but for corn farmers in cotton-growing regions, like Susan Watkins from Sutherland, Virginia, planting a structured refuge is required.
"We have to use a structured refuge for our Bt corn because we're in a cotton county, so that means we have to leave 20% of our planted acres on each farm for that refuge," Watkins says. "The rest is Bt corn. The refuge works well for us and keeps insect resistance under control."
Rotate Crops
Watkins says crop rotation has proven to be an effective resistance management tactic on her farm, and Seiter confirms a similar result in Illinois. However, crop rotation alone is not enough to prevent resistance, Seiter says.
"Insects like corn rootworm can overcome crop rotation as well. It's not just foliar insecticides or Bt traits that are susceptible to corn rootworm resistance," Seiter says. "That's something that's really concerned us in recent years — this ongoing loss of tools for corn rootworm control."
Monitor Economic Thresholds
It's also important to be mindful of the economic threshold for a particular insect, meaning the point past which the cost of applying an insecticide is lower than the crop injury caused by an insect population.
Seiter says this is not only an effective management strategy for preventing insect resistance, but also a way to cut back on the cost of insecticides.
"By avoiding unnecessary applications, you're avoiding unnecessary selection pressure not just on that population, but on all of the other insect pests that are out there," Seiter says. "Every time you use that mode of action, you're putting pressure on that population and potentially selecting for resistance."
When used side by side with careful planning, Bt insect-resistance technology can bring many benefits to crops, farmers and consumers alike.
Visit the Take Action website for more information about pesticide-resistance management or the Corn Rootworm Risk Tool to assess the potential risk for resistance development.
About the Author(s)
Subscribe to receive top agriculture news
Be informed daily with these free e-newsletters
You May Also Like
---