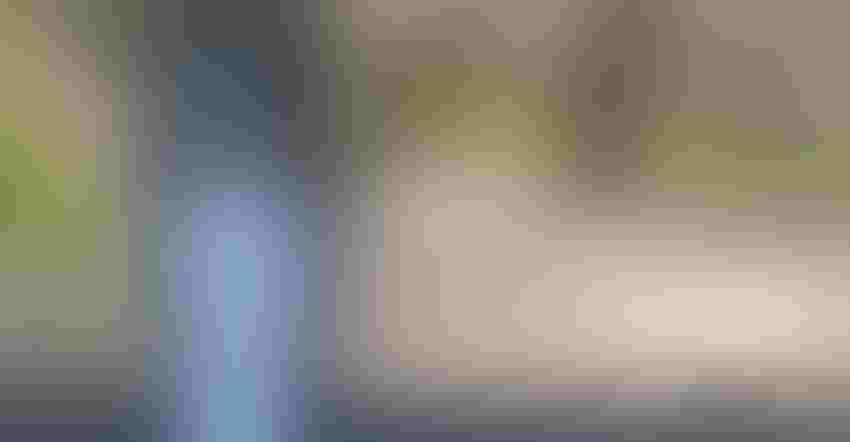 Suterra recently released a certified organic formulation of its Navel orangeworm Puffer technology. That formulation has been labeled for use by California Department of Pesticide Regulation and is pending OMRI certification.
Todd Fitchette
Navel orangeworm mating disruption in organic orchards will be easier this spring, thanks to an organically certified aerosol pheromone formulation by Suterra.
Suterra's Puffer system, approved several years ago for conventional almonds, figs, walnuts, and pistachios, now has an organic formulation that growers can utilize next spring. A product label was approved by the California Department of Pesticide Regulation.
Organic growers already familiar with the Puffer system know how it works. The aerosol canisters in their enclosures hang in trees and emit pheromones in timed-release puffs as part of a grower's integrated pest management (IPM) program. University of California research points to the effectiveness of pheromone technology in helping to control NOW populations and the damage they cause.
Along with its NOW Puffer, Suterra also has mating disruption technology for the codling moth, oriental fruit moth, California red scale, vine mealybug, and diamondback moth.
Phytech Partnership
A new partnership between Suterra and Phytech seeks to capitalize on Phytech's precision agriculture services to encourage adoption of proven mating disruption strategies in California, according to Andrea Holeman, marketing manager for Suterra.
"We have seen the adoption of Phytech's farming platform with its unique in-field monitor and control capabilities by leading growers all across our key markets," said Carlos Bassa, senior director, and head of North America at Suterra in a prepared statement.
The partnership adds Suterra's aerosol pheromone mating disruption products to Phytech's digital farming platform, according to a statement from Suterra. Phytech operates AI-based, IoT farming platforms.
Subscribe to receive top agriculture news
Be informed daily with these free e-newsletters
You May Also Like
---