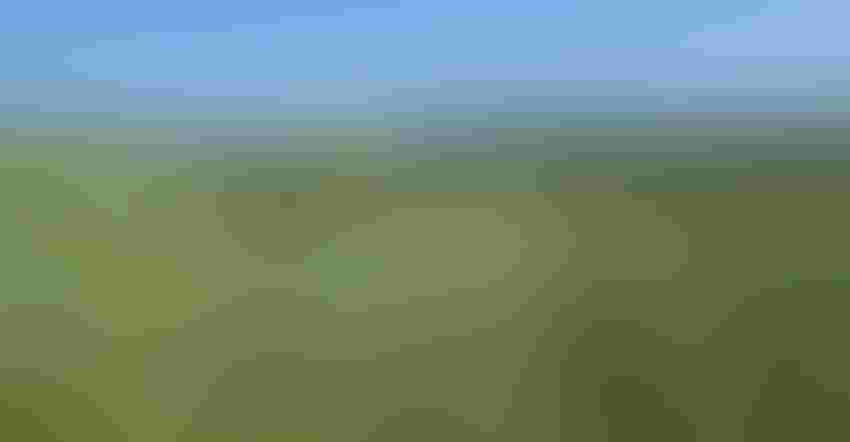 SCOUT, DON'T PANIC: Will insect pressure be worse in this field no-tilled into rye and other cover crops? Perhaps, but odds are it won't be an economic issue, entomologists say.
Tom J. Bechman
If you're hesitating on trying cereal rye because you're concerned about potential insect issues early in the season, Nick Seiter, an Extension entomologist at the University of Illinois, says don't wait any longer. "Our observations in studies over the past two years, coupled with what we've seen from elsewhere, indicates that insects aren't likely to be a major issue with cover crops, especially if you're planting soybeans after cereal rye," he says.
Sometimes the story is that there is no story, at least not a major one. "You need to be aware and scout because cover crops can bring more insects, but it's not likely going to affect yield," he says. "In the rare case when you might have an issue in corn, pests are fairly easy to control early in the season."
Closer look at soybeans
Seiter and his team became interested in surveying fields planted after cover crops because of the push for more cover crops in Illinois. Cover crop acres are also increasing in other areas of the Midwest.
"Nutrients from here are winding up in the Gulf of Mexico, contributing to hypoxia, and there is a large effort under way to reduce nutrients in waterways," he says. "Encouraging cover crops is one way to achieve nutrient reductions."
Seiter and his staff surveyed 38 fields of soybeans planted into cereal rye and paired them with a similar number of fields not planted into cover crops in southern and central Illinois.
"We didn't see any trend toward a negative economic impact due to insects in the fields with cover crops vs. those without cover crops," he says. He notes that one field where there was armyworm feeding on soybeans was sprayed with an insecticide, but he and his staff had no say ― they were simply making observations.
"The truth is that while armyworms feed on soybeans if there is no other choice, they don't like them," Seiter says. "In fact, typically, they either move to another crop quickly or larvae soon starve. There may be leaf loss, but soybeans can withstand lots of defoliation early in the season without impacting yield.
"It's much like what happens if you see burn from a herbicide application. Soybeans soon recover."
Corn and insects
Seiter and his team surveyed both corn and soybean fields in 2020.  Again, they didn't see economic difference in either crop when compared to fields without cover crops.
If you're going to see increased insect activity if you have cereal rye as a cover crop ahead of corn, it will likely be from true armyworm, the entomologist notes. However, the insect doesn't overwinter in the Midwest, and many factors determine whether it's a threat in any given season. If moths migrate north from the gulf and wind up here, green cover crop fields may be attractive places to lay eggs.
"That's why scouting is important," he says. "If you happen to find larvae in the field and they reach the economic threshold, you can control them with insecticides."
About the Author(s)
Subscribe to receive top agriculture news
Be informed daily with these free e-newsletters
You May Also Like
---