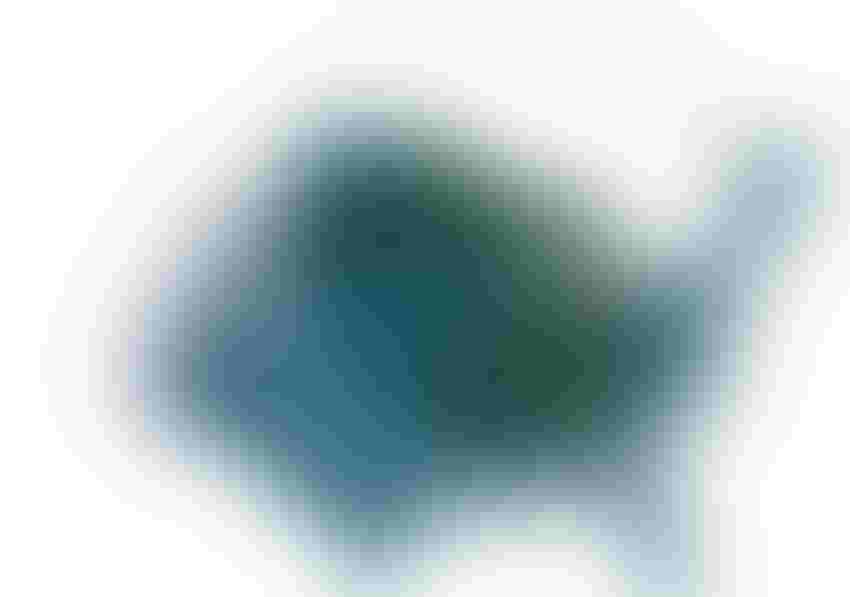 A SCN resistant variety should allow less than 10% reproduction. This map shows state percentage of SCN populations that are much higher than 10% on PI 88788.
Think Different
The bad nematodes are winning. It's a myth for soybean growers to believe they are controlling SCN simply by using an SCN-resistant variety.
Iowa State University nematologist Greg Tylka tells farmers that SCN isn't currently a death sentence, but it's a chronic health problem for their soybean crop for the rest of their career, and perhaps their children's farming career, because it is so long-lived in the soil. "SCN now requires active management, rather than passive management by just growing resistant varieties that farmers were able to do during the 90's and 2000s," he adds.
When you ask longtime Iowa State University nematologist Greg Tylka of his biggest fear regarding soybeans and soybean cyst nematode (SCN) resistance, he emphatically replies, "that 20 years from now we stop growing soybeans in the Midwest because of SCN."
While that may seem like an extreme measure caused by SCN, Tylka believes we're on a slow-moving train headed toward a cliff. "Soybean yields continue to decrease as current SCN varietal resistance from PI 88788 decreases in effectiveness, so I'm doing everything I can, along with our SCN Coalition, to convince farmers and the seed industry that we need to do something different," he says.
Soybean health diminished
He tells farmers that SCN isn't currently a death sentence, but it's a chronic health problem for their soybean crop for the rest of their career, and perhaps their children's farming career, because it is so long-lived in the soil. "SCN now requires active management, rather than passive management by just growing resistant varieties that farmers were able to do during the '90s and 2000s," he adds.
It is a myth that soybean cyst nematode is under control. Perhaps soybeans don't look as visibly damaged by SCN as they did 25 years ago, but the yield loss is rising. And damage can occur even in years when we don't have the hot and dry soils where SCN really thrives.
The nematode-caused stunted root system is just one form of yield loss. Research shows that SCN can cause less nodulation and nitrogen fixation. In fields with both fusarium and SCN, Sudden Death Syndrome (SDS) can occur earlier in the season and develop increased symptoms and yield loss. And there's a similar increase in brown stem rot that can happen when SCN is present.
Genetic resistance faltering
Field research by Tylka and other nematologists across the Midwest have documented increased damage by nematodes on SCN resistant (PI 88788) soybean varieties. Since 2000, research shows a steady increase (from 10% then to 60% and higher now) in the ability of nematodes to reproduce on PI 88788 varietal resistance – with yield losses pushing 14 bu./acre in fields that had the highest SCN reproduction.
With the prolonged use of PI 88788 resistance (think glyphosate or other herbicide resistance issues), growers have selected for SCN that, over 20 growing seasons, can feed on and multiply rapidly on resistant varieties. A new generation of SCN is born every 24 days during summer. "What might have started out as one SCN resistant worm in a million, now become 1 in 3 or 1 in 4. That's the situation we're facing not just in Iowa, but across the Midwest, if not the rest of the U.S.," Tylka says.
Early effort against SCN
Now this isn't his first rodeo trying to help farmers rein in SCN. In fact, Tylka teamed up with Iowa farmer Ron Heck and the North Central Soybean Research Program 20 years ago, as part of a 10-state SCN Coalition, to showcase the economic yield losses of SCN. And this magazine, known as Soybean Digest back in the summer of '98, helped the first SCN Coalition lead the charge with a 24-page special report entitled "Let's Declare War on Cyst Nematodes!" and Heck was the featured farmer.
The backstory that helped spawn that effort – and connected Tylka and Heck – involved unexplained soybean yield variability that Heck discovered after buying a yield monitor in 1994. Since no one could find a solution to his yield map puzzle at Iowa State and the Iowa Soybean Promotion Board, a three-year study began on this field.
"I remember, in the '90s, Ron told me one of his first telltale symptoms that something was going wrong was weed problems in certain parts of the field that couldn't be explained," Tylka says. "Well, our research showed that the stunted soybean plants were a result of soybean cyst nematode, and that allowed more weeds to grow."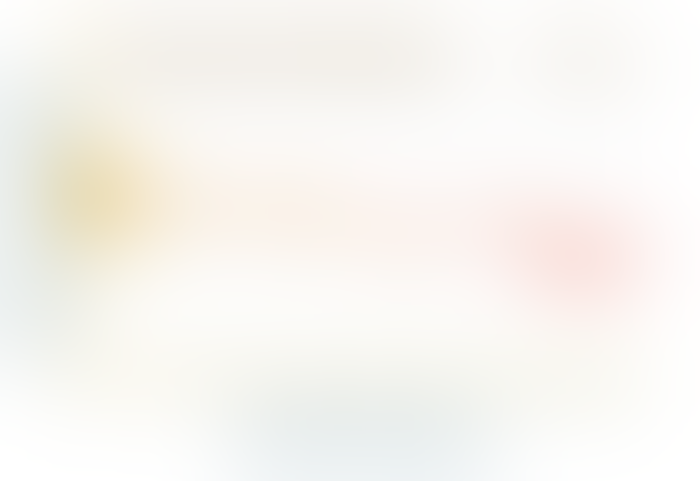 Research shows yield loss as SCN populations increase on varieties with the PI 88788 resistance source. This data is from 25 years of variety trial experiments in farmers' fields in Iowa.
What they discovered in SCN tests were counts as high as 30,000, which surprised everyone, along with the damage these microscopic worms were causing. "In the SCN areas where I was getting 30 bushels to the acre, when I would plant the SCN varieties my yield would go up quite a bit," Heck says. And the SCN varieties were not common like they are today.
So, the SCN Coalition launched their 'Take the test. Beat the pest.' message, which truly helped farmers understand SCN soil test numbers and the economic value of plant varieties with resistance to one breeding line (PI 88788). "This program helped, as we got SCN under control in the '90's and early 2000's by growing traditional resistant varieties," Tylka says. "The downfall is that all these PI 88788 resistant varieties had the same set of resistance genes, so due to overuse we no longer farm in a world where SCN is well controlled." 
Resistance varies by variety
Tylka cites another myth – that every PI 88788 resistant variety delivers the same nematode control. To create a new SCN-resistant soybean variety, 3 to 5 SCN resistance genes must be transferred from a breeding line like PI 88788 into a susceptible (non-resistant) soybean variety through 'crossing' of plants, a process which is a foundation of plant breeding. And not all of the SCN resistance genes necessarily make it into the new plants resulting from the breeding process when selection for other agronomic characteristics receives priority, hence the differences across SCN resistant varieties. That is why Iowa State conducts annual field experiments across the state to test hundreds of varieties for their nematode control. Unfortunately, 97% of these varieties contain only one source of resistance (PI 88788).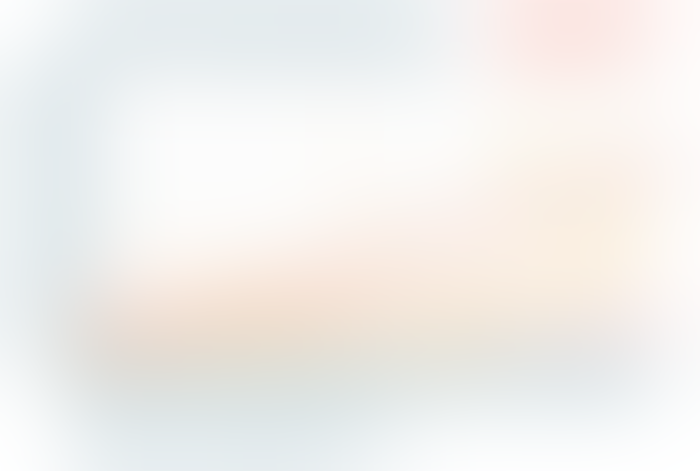 After 20+ years of using the same source of resistance, we're seeing natural selection in action. The nematodes are adapting. SCN populations are increasingly able to reproduce on varieties with the PI 88788 resistance source. There's no way to reverse this trend.
There are other genetic lines of known resistance to SCN, but most soybean breeders have yet to develop them into varieties. A few companies, Pioneer being the largest, have bred varieties with the Peking resistance line, but yield challenges seem to keep many breeders from adopting this line that isn't showing any signs of weakness to SCN.
Gettin' the band back together
Like aging rockers who find a cause and get their groove back, Greg Tylka and the SCN Coalition are back on tour after 20 years to build SCN resistance awareness and help farmers get their SCN groove back (see sidebar story for details). And Iowa farmer Ron Heck is also back with the band. Only this time around, he's no longer singing the Blues, since he's got his SCN under control, thanks to the research and rotation strategies crafted by his bandmates.
He "took the test, beat the pest," as this theme song goes. Heck has dropped his SCN numbers from 30,000 eggs per 100cc of soil to 300 or less now. In those previous hot spots, the yield has gone up 20 or 30 bushels an acre.
"With SCN you lose at least five bushels an acre before you can even see it. By the time stunting is visible, you're losing 10 bushels per acre or more," Heck says. "If you lose five bushels per acre for three or four cycles, you've lost a lot of yield."
Heck's rotation success
Sure, there isn't anything you can do to get rid of your SCN right away. It's a process. Heck followed this six-year strategy to stop SCN:
Season 1: Plant a PI 88788 resistant soybean variety.

Season 3: Come back with a different PI 88788 resistant variety.

Season 5: Come back with a Peking resistant variety.
"Then, on the fourth cycle of soybeans, your yields will be better than you thought possible on your soybeans," Heck says. "It's very important that farmers use other means of control, including Peking resistance and/or the new seed treatments that will help with SCN."
All of Heck's soybean fields are healthy now. He doesn't have the spots where the beans look a little sick and it's a little bare, with a weed patch. The beans are healthy and growing in every field. "My yields have easily gone up more than 10 bushels an acre on average. And in the worst spots where I used to think it was iron chlorosis, those are now the best spots in the field."
The New SCN Coalition
Charged with a vision for soybean growers to actively manage SCN and realize higher yields, the second SCN Coalition is ready to launch their national efforts at Commodity Classic in late February.
The SCN Coalition is a diverse group of more than 40 University researchers, Extension specialists and ag company representatives who are concerned about the evolving threat from soybean cyst nematode. "Just like the first SCN Coalition from 1997, we're encouraging growers to "Take the test. Beat the pest.," says Sam Markell, extension plant pathologist with North Dakota State University, one of the leaders of this effort.
What's different this time? Because SCN is becoming resistant to the widely used PI 88788 source of resistance, we're encouraging growers to conduct soil tests to "Know Your Number" and actively manage SCN, Markell says.
Organized with soybean checkoff financial support from the North Central Soybean Research Program (NCSRP) and supplemented with additional support from the United Soybean Board (USB) and private partners, the Coalition is a public/private partnership formed to help the agricultural industry speak with one voice to encourage growers to actively manage SCN on their farms. The coalition brings together all branches of the soybean industry, including academia, seed companies, seed-treatment suppliers, agronomists, media and the soybean checkoff.
 "Thanks to our industry partners – BASF, Bayer, DuPont Pioneer, Growmark, Monsanto, Syngenta, Winfield United and more – for supporting the SCN Coalition and helping us turn up the volume on the evolving nature of SCN," Markell adds.
Much more information to come. And you can start here at the SCN Coalition online resource center: TheSCNcoalition.com
Subscribe to receive top agriculture news
Be informed daily with these free e-newsletters
You May Also Like
---