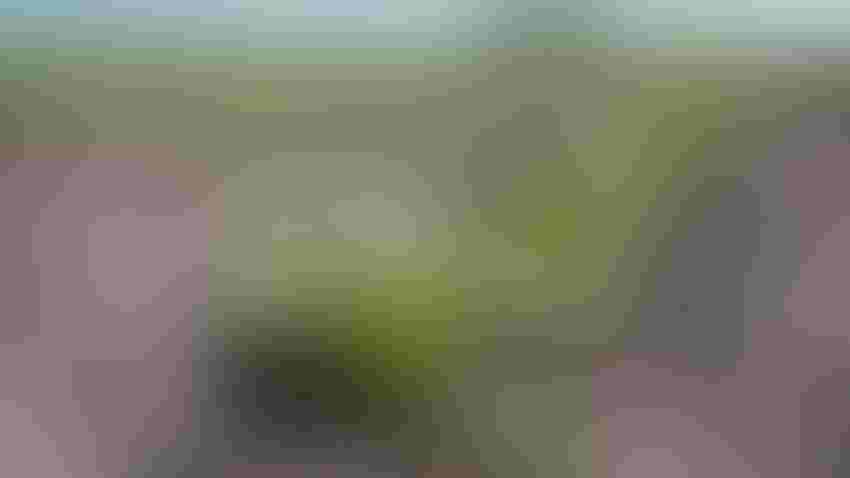 MONITOR FIELDS: In high-risk areas for damaging infestations of sugarbeet root maggot, or in areas where high fly activity develops, growers should be ready to apply a postemergence insecticide.
Forester_/Getty Images
Sugarbeet root maggot has started the season early and is more active than usual, thanks to unseasonably high temperatures during the end of May and early June. The continuing warm weather is expected to speed up development of overwintered SBRM larvae in the soil from last year's sugarbeet fields and accelerate adult fly emergence rates in the coming week. The extended warmth will likely result in fly activity peaking a week earlier than normal across most of the growing area.
Peak fly activity typically coincides with the first rain-free, roughly 80-degree-F, low-wind day at the accumulation of 650 degree-day units. Conditions such as wind and rain will dictate when actual peaks in SBRM fly activity occur. DD accumulations and the extended warmer weather suggest that activity will accelerate rapidly and peak in the central Red River Valley the week of June 4. However, it is difficult to predict how long the activity will persist. Therefore, growers and crop advisers should carefully monitor this situation for the next few weeks.  
Seasonal concerns
The early fly emergence and flight activity are somewhat alarming because many fields were planted late, which will result in plants being abnormally small when SBRM larvae begin feeding.
Fields that were treated with a planting-time granular insecticide will likely have a good base of protection because most of the active ingredient from those applications should be present when larval feeding injury begins. Conversely, these early infestations could be especially damaging in later-planted fields that were not treated with a planting-time insecticide.
This underscores the need to be vigilant about monitoring fly activity within individual fields. In high-risk areas for damaging SBRM infestations, or in areas where exceptionally high fly activity develops, growers should be ready to apply a postemergence insecticide for additive protection, especially if their at-plant insect management approach involved any of the following practices:
a granular insecticide at a low to moderate rate

a planting-time liquid insecticide

an insecticidal seed treatment
Postemergence insecticide options for root maggot control include both granular and sprayable liquid products. Postemergence granular insecticides perform best if applied at least five days ahead of peak fly activity, but work just as well if applied over two weeks ahead of peak fly activity.
Sprayable liquid insecticide applications, which can either be applied by ground-based equipment or aircraft, perform best if applied two to three days ahead of peak fly activity, but subsequent flare-ups in fly activity can necessitate an additional application. Consider retreatment of a field if fly activity resumes and reaches or exceeds 0.5 fly per plant. Always remember to read, understand and follow the label of your insecticide product.
Source: North Dakota State University Extension
Subscribe to receive top agriculture news
Be informed daily with these free e-newsletters
You May Also Like
---