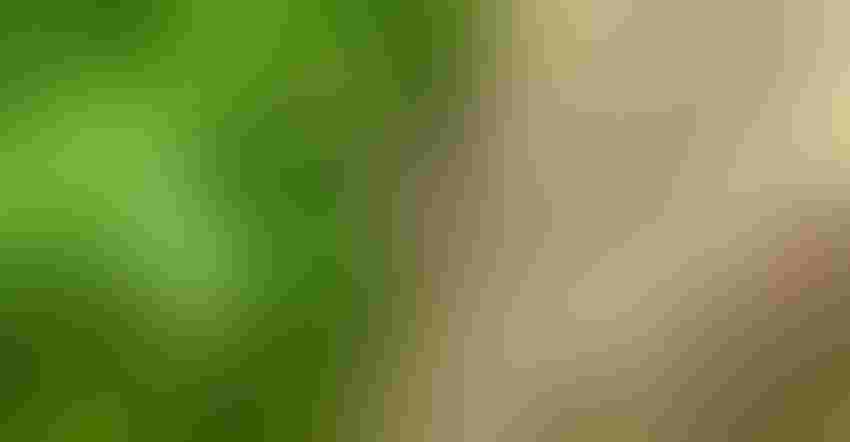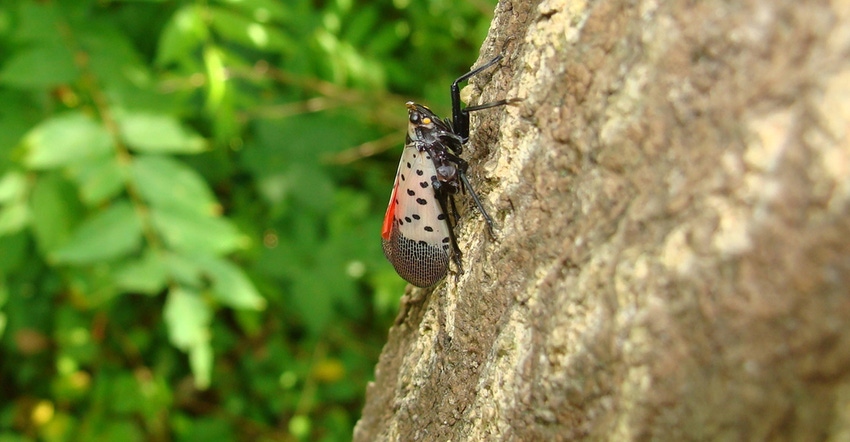 HEAVENLY HELP: The tree of heaven has long been considered an invasive weed, but it can be helpful in controlling another, even more destructive invasive: spotted lanternfly.
Eric R. Day, Virginia Tech, Bugwood.org
Managing the invasive tree of heaven has emerged as a core strategic component of spotted lanternfly mitigation and management.
Those strategies involve both controlling tree of heaven as well as retaining and systemically treating tree of heaven to use as "trap trees" for SLF.
An upcoming Penn State Extension webinar will provide best-practice recommendations for both activities.
Practitioners engaged with SLF management approaches involving control or treatment of tree of heaven should know what works well, how best to implement those practices, and what doesn't work in order to plan and expend management efforts most efficiently.
The webinar will be 9 to 11 a.m. April 20. The cost is $15.
For more information, visit the Penn State Extension website.
Save date for dairy financial conference
Dairy financial consultants, lending representatives and interested dairy producers should save the date for the 13th annual Dairy Financial and Risk Management Conference on Sept. 14 at the Sheraton Harrisburg Hershey Hotel in Harrisburg, Pa.
The conference will be from 8 a.m. to 4 p.m. Those who are working with dairy clients to protect their risk, navigate the ever-changing marketplace and make business transitions are encouraged to attend.
"Each year, the Dairy Financial and Risk Management Conferences gives us an opportunity to come together and learn about real-time financial and dairy market issues that are affecting dairy producers," says Zach Myers, risk education manager at the Center for Dairy Excellence. "Not only do speakers share strategies for guiding dairy clients, but the networking with other conference attendees is equally as valuable."
The Sheraton Harrisburg Hershey Hotel is located at 4650 Lindle Road, Harrisburg, Pa.
The cost to attend this year's conference is $225 per person, discounted to $175 for those who are representatives of the Center for Dairy Excellence Allies for Advancement. Registration information will be available this spring, with a complete program and speaker details out in June.
Apply for dairy scholarships
Online applications for this year's Student Leader Scholarships are due May 1.
The annual scholarship program recognizes outstanding undergraduate students who are pursuing an education in a dairy-related field. Ten $3,000 scholarships are available through a new partnership between the Pennsylvania Dairymen's Association, the Dairy Excellence Foundation, and Tröegs Independent Brewing for the 2022-23 academic year.
The Student Leader Scholarships are offered annually to provide recognition, encouragement and financial assistance to students enrolled in academic programs that support the dairy industry. Undergraduate students and high school seniors entering college in fall are eligible for the scholarships. One scholarship is specifically designated for an incoming freshman.
To qualify for the scholarships, students must demonstrate a commitment to working in the dairy industry. Recipients are selected based on academic performance, interest in a dairy-related career, evidence of leadership, character and integrity, and application compliance.
Pennsylvania residents who are full-time undergraduate students enrolled in a qualifying field of study, or high school seniors who are planning to enroll in a qualifying field of study, are given consideration for this scholarship. Qualifying fields of study include dairy and animal science, agricultural marketing and business, nutrition, food science, agriculture and Extension education, agricultural communications, agricultural engineering, or related fields.
Students can receive the $3,000 scholarship twice during their undergraduate academic career. Students employed by the Center for Dairy Excellence as an intern or in another capacity are not eligible to apply during the period in which they are working for the center.
To submit an online application and learn more about the scholarship opportunities, visit centerfordairyexcellence.org/scholarships, or contact Michelle Shearer at 570-768-8316 or [email protected].
Subscribe to receive top agriculture news
Be informed daily with these free e-newsletters
You May Also Like
---