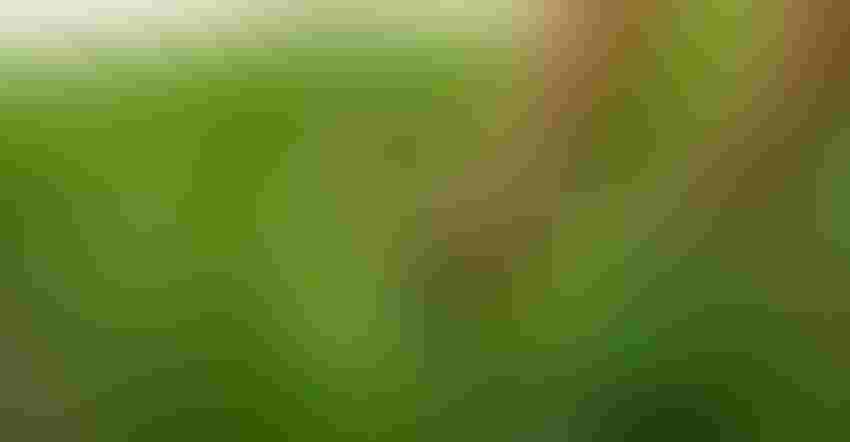 FROM THE FIELD: Damage to corn leaves in the field is a sign of fall armyworm infestation. The problem is the pest is becoming resistant to its most popular control mechanism — pyrethroids.
ossyugioh/Getty Images
Fall armyworm invasion. It is often a boom-or-bust cycle. This year was a bust, and that is good news for farmers. Still researchers know that will not always be the case, and they continue searching for ways to mitigate fall armyworm infestations, such as altering the pest's behavior.
Last year was the biggest outbreak of fall armyworms across the U.S. in 30 years, said Kevin Rice, the former University of Missouri Extension entomologist who is now the director of the Alson H. Smith Jr. Agricultural Research and Extension Center at Virginia Tech.
"We expect that fall armyworm outbreaks may occur more often because of our milder winters," he explained during the MU Pest Management Field Day in July.
Fall armyworms typically only overwinter in the tip of Florida and in Texas. However, researchers find that now, because of milder winters, they are overwintering in higher latitudes, but their natural enemies are not. "So they get a jump-start; they get a higher overwintering population," Rice said.
He said farmers should beware of potentially more fall armyworm outbreaks on a more regular basis than every 30 years.
Problems with resistance
Fall armyworm is one of the fastest growing insects on earth, Rice warned. "They're called armyworms because they move into field and devastate it like an army," he said.
Staying ahead of them once they appear can be difficult because the larvae have a wide host range of at least 80 plants, but they prefer grasses such as corn, sorghum, bermudagrass and tall fescue. They can also feed on alfalfa, barley, oats, ryegrass, vegetables and soybeans. Armyworms tend to move quickly into new areas in large numbers.
The good news with fall armyworm is there are integrated pest management tools for control. The bad news is the pest is becoming resistant to one of those measures — pyrethroids.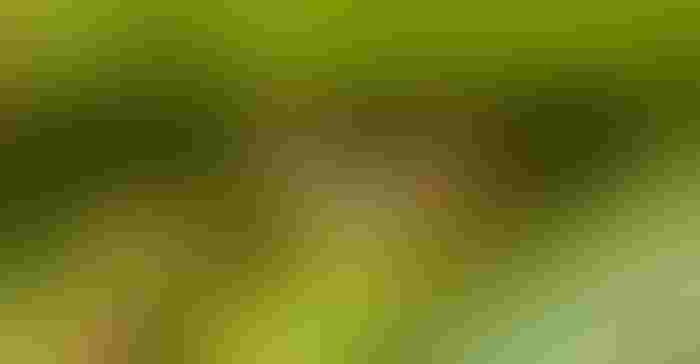 CLOSE UP: Fall armyworms feeds on corn, leaving behind a moist sawdust-like frass near the whorl and upper leaves of the plant.
Rice noted that several states neighboring Missouri reported pyrethroid-resistant fall armyworm populations. Since females fly over thousands of miles, he added, farmers can assume those resistant genes are being passed and mixing throughout the population in surrounding states. Therefore, farmers should not be using pyrethroids for treatment of fall armyworm infestations moving forward.
While Rice is taking that tool out of the pest management toolbox, his research lab is hoping to add another control means back in.
Search for solutions
Universities such as Mizzou are working on a new management option for fall armyworms using mating disruption.
High-emission-rate "mega-dispensers" are used for sex pheromone mating disruption of moth pests. These dispensers suppress mating and reduce crop damage when deployed at very low to moderate densities. "It confuses them, and often they don't lay eggs," Rice noted.
The research focuses on whether these mega-dispensers work on a per-acre basis and at what levels. It is still in the "very preliminary stage," he said, but trials were set up in Alabama and Missouri this summer. "We're quantifying it, to see if the process works."
Rice said these types of behavioral mechanisms might be good, viable options in the future as the industry loses chemistries to fight the fall armyworm.
Subscribe to receive top agriculture news
Be informed daily with these free e-newsletters
You May Also Like
---