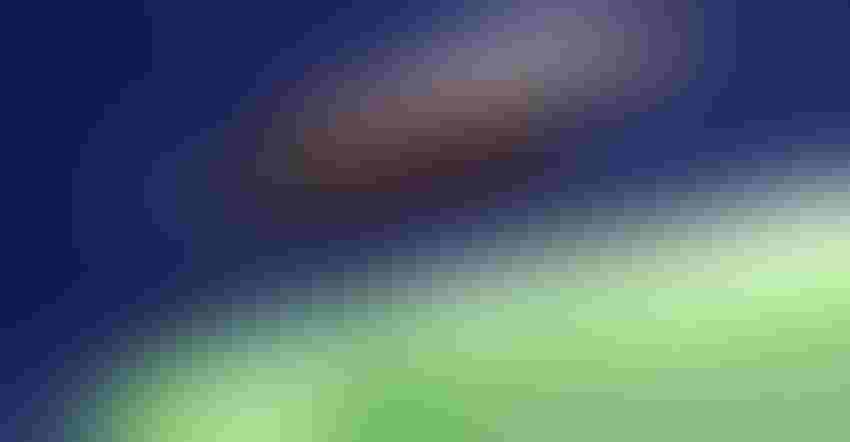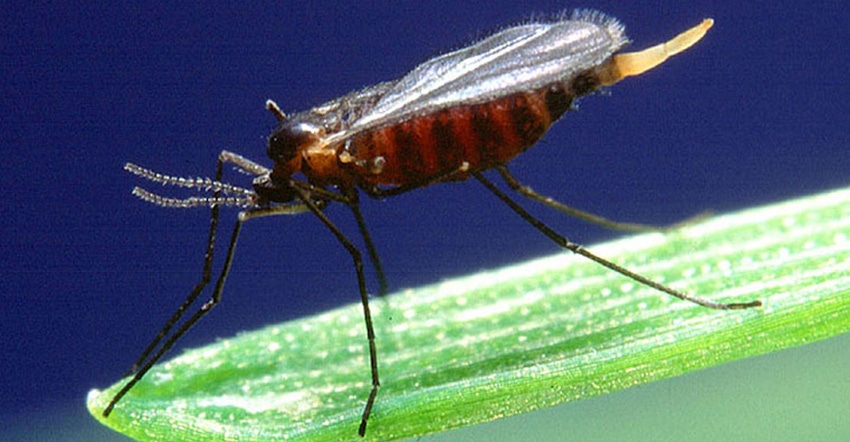 HESSIAN ADULT: Outbreaks from Hessian flies are rare, but more growers are choosing to ignore the local Hessian fly-free date. This could lead to future outbreaks, as growing small grains provide a home for egg-laying females.
Scott Bauer, USDA, Bugwood.org
Corn silage is coming off fast and furious on a lot of farms across the region, and for many growers, the next step will be planting a small grain such as wheat or barley.
But before you go and get that small grain planted, don't forget about the Hessian "fly-free" date for your area, says John Tooker, crops entomologist with Penn State Extension.
Hessian flies are rarely a problem in Pennsylvania, Tooker says, largely because growers have been very good at planting wheat and other small grains after the Hessian "fly-free" date — which starts as early as Sept. 20 in northern Pennsylvania.
The fly-free dates are the time in which Hessian fly adults are not likely to be active. But given the fact that falls are getting warmer, and that calculating the fly-free date has never been an exact science, Tooker says it's best to go a week or more after the listed fly-free date to be sure you're in the clear.
In a recent Extension alert, Tooker wrote that more widespread adoption of small grains as cover crops has more growers choosing to ignore the Hessian fly-free date, and instead plant earlier to ensure the crop gets enough growth — and, in the case of wheat, establish more tillers for higher yields the following spring.
The challenge, he says, is that earlier-planted fields become available for egg-laying females that can spawn Hessian fly larvae that then become adults the following spring, leading to damage. Insecticides are not effective, Tooker says, because adult flies only live briefly, and the maggots are hidden among leaf sheaths that can't easily receive insecticide.
Hessian flies have two generations per year, Tooker says: one in spring and one in fall. Flies from the fall brood will soon become active, but only for a few days.
Once females lay their eggs, Tooker says the eggs hatch and tiny maggots move down to the base of the leaves to feed at the crown of the plant. Feeding by one maggot can cause permanent stunting of wheat or barley, limiting growth and yield, he says.
If the flies emerge and die off before the new wheat plants emerge, then the crop cannot be infested.
"Damage is typically seen in spring when plants do not grow well; they are stunted," Tooker says, adding that maggots can survive on native grasses, but populations don't appear to thrive until they find small-grain hosts.
In recent years, he says, Hessian fly outbreaks have been reported in Virginia and North Carolina, so outbreaks can still occur.
If you're used to planting small grains earlier, Tooker suggests scouting first — although the flies are tiny and will be hard to find. You can also shop around for Hessian fly-resistant small grains or wheat, but these will also be hard to find, he says, because outbreaks — up until a few years ago — have been rare.
Adhering to the fly-free date is still the most effective control tactic, Tooker says, but going later might be the best option, especially as falls are getting warmer.
"This is a guessing game because the research has not been done, but I would guess that a week or two would be appropriate," he says. "Higher elevations are warming faster, so I would maintain the date or a week or so later.
"I have never seen the damage in the field because it is uncommon in Pennsylvania," he adds. "My concern is that it could become more common and severe if people continue to neglect the fly-free date as growers tend to do when they are using wheat as a cover crop."
About the Author(s)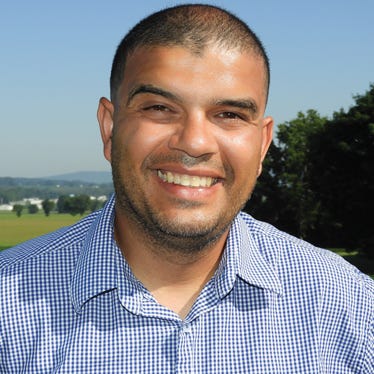 Editor, American Agriculturist
Chris Torres, editor of American Agriculturist, previously worked at Lancaster Farming, where he started in 2006 as a staff writer and later became regional editor. Torres is a seven-time winner of the Keystone Press Awards, handed out by the Pennsylvania Press Association, and he is a Pennsylvania State University graduate.
Torres says he wants American Agriculturist to be farmers' "go-to product, continuing the legacy and high standard (former American Agriculturist editor) John Vogel has set." Torres succeeds Vogel, who retired after 47 years with Farm Progress and its related publications.
"The news business is a challenging job," Torres says. "It makes you think outside your small box, and you have to formulate what the reader wants to see from the overall product. It's rewarding to see a nice product in the end."
Torres' family is based in Lebanon County, Pa. His wife grew up on a small farm in Berks County, Pa., where they raised corn, soybeans, feeder cattle and more. Torres and his wife are parents to three young boys.
Subscribe to receive top agriculture news
Be informed daily with these free e-newsletters
You May Also Like
---