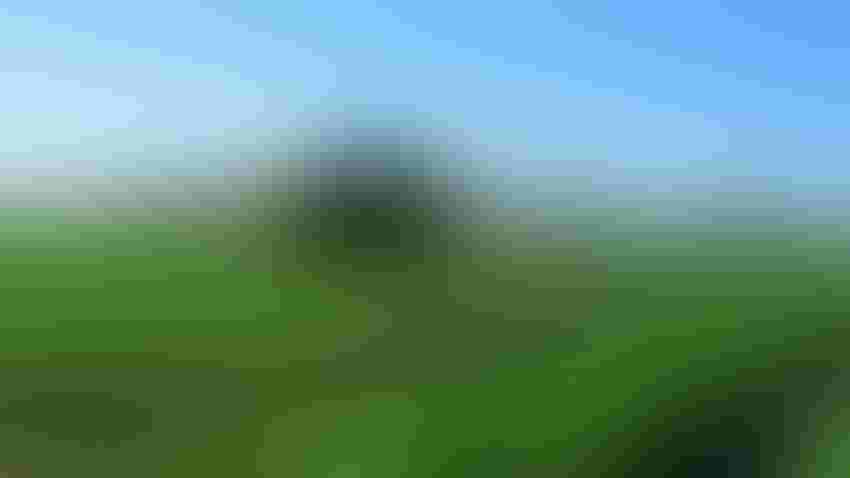 Submitted by Corteva Agriscience
Just like most things in nature, insects are cyclical. Damaging pest numbers increase in harmony with the number of beneficial insects. Since 2017, experts have seen soybean aphid pressure decrease across many states that have issues with the insect. With six to seven years of decreased numbers of the insect and the correlated decrease in beneficial insects, it's the time in the cycle when there may be an increased number of soybean aphids this year. Having a scouting and treatment plan in place will help growers manage the yield-robbing pest.
According to Ron Geis, market development specialist with Corteva Agriscience, it's not if but when and where soybean aphids will appear this season. A plan to identify where the aphids have landed in the field is key to getting proper control.
"For a couple of decades, we've talked about the trigger for treatment as 250 aphids per plant infestation levels," Geis said. "That threshold is still relevant, but there are other tools we have that can also help us identify and prepare treatment plans."
Geis noted the weather forecast is one indicator that soybeans aphids and other damaging insects may be of economic importance.
"Insects like aphids take moisture out of plants. When the forecast calls for more rain, there will likely be less impact and damage from aphids feeding on plants because there is plenty of moisture in the plant," Geis said. "In drier years, that's when we really see issues with soybean aphids and also spider mites."
Another tool Geis noted as beneficial to use when scouting for soybean aphid damage is a field imaging system. This tool helps find areas where the aphids may have infested plants, providing growers with an indication that treatment may be needed.
"The imaging systems help us locate areas in the field where something is different about the plants," Geis said. "We can then scout that specific area, assess why it is different and if it is insect infestation, we can accurately treat the field and get better control of the damaging insects."
When treating, Geis recommends looking for a different mode of action than what was used in the seed treatment. Ridgeback® insecticide with Isoclast® active delivers a powerful mode of action in the Group 4C category.
"Using a different mode of action from the seed treatments helps us preserve the usefulness of both products," Geis said.
Ridgeback insecticide combines the novel active ingredient, Isoclast, with the trusted power of bifenthrin for broad-spectrum soybean pest control when quick knockdown matters most. Ridgeback insecticide controls a wide range of yield-robbing pests, including pyrethroid-resistant soybean aphids, beetles, mites and other insects. With translaminar movement, Ridgeback insecticide allows growers to control even the pests on the underside of the leaves, improving plant productivity and yield.
"Ridgeback is a product that still uses pyrethroid for the broad-spectrum control, but it includes Isoclast active," Geis said. "Ridgeback is a very effective product on aphids, along with the full spectrum of insects in our soybean fields."
As the temperature warms and more soybean aphids migrate from the edges of fields, using multiple tools to scout for the damaging insects and preparing an effective treatment with products such as Ridgeback insecticide will help protect soybean yields.
™®Trademarks ofCorteva Agriscience and its affiliated companies. Isoclast® is a registered active ingredient. Ridgeback® is not registered for sale or use in all states. Contact your state pesticide regulatory agency to determine if a product is registered for sale or use in your state. Always read and follow label directions. © 2023 Corteva.
Subscribe to receive top agriculture news
Be informed daily with these free e-newsletters
You May Also Like
---