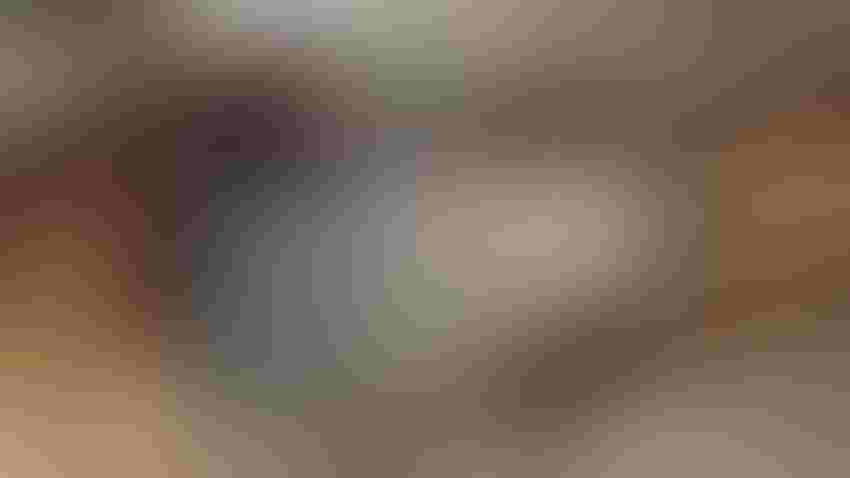 The spotted lanternfly can cause irreparable damage to Colorado's signature crops, including grapevines and peach trees.
Pennsylvania State University
Colorado has begun its annual monitoring season for agricultural pests, and the state is cautioning residents to beware of traps in local parks, forests and campgrounds and to leave them alone.
"Invasive pests can cause millions of dollars in damage to crops and other plants and can permanently alter Colorado's natural ecosystems," said Kristin Wolfe, CAPS Program Manager. "Because invasive pests are always on the move, it's important to track their movements and identify new invasive pest species as soon as possible to mitigate any potential damage."
The project began in May and runs through the end of September. Technicians are deployed throughout the state to set up insect traps from Grand Junction to Burlington and Fort Collins down to Pueblo. They will be on the lookout for all kinds of agriculturally significant pests including spotted lanternfly and Asian longhorned beetle.
Coloradans can also help monitor for pests by being aware of invasive species like Spotted Lanternfly or Asian Longhorned Beetle. They can report any suspicious pests by taking a picture and submitting it to CDA on our website at ag.colorado.gov/plants/pest-survey
Below are two species of invasive pests that could cause irreparable damage to Colorado's crops, trees, and landscape. Neither has been reported in Colorado yet, which is why it's critical for Coloradans to know how to spot them, to prevent their arrival in our state.
Spotted lanternfly
The spotted lanternfly can cause irreparable damage to Colorado's signature crops, including grapevines and peach trees.
The spotted lanternfly or SLF, Lycorma delicatula (White), is an invasive planthopper. It is a serious pest with a high reproductive capacity and large host range.
There have been no confirmed reports of the SLF in Colorado, but due to this pest's ability to migrate on vehicles, including boats and RVs, we know the chances of the SLF arriving in Colorado are significant. Coloradans should know how to identify, report, and eradicate the SLF to prevent or minimize any potential negative effects its presence in Colorado could have. Spotted lanternfly populations are currently found in 14 eastern states.
If you find a spotted lanternfly or a suspicious looking egg mass in a location where it is not known to exist, you should try to collect it and put it into a container filled with alcohol (rubbing alcohol, hand sanitizer, etc.) to kill and preserve it, or to take a good picture of it.
Coloradans can learn to identify and report the spotted lanternfly at ag.colorado.gov/slf .
Asian longhorned beetle
The Asian longhorned beetle (ALB) is an invasive pest that kills many species of trees, including poplars, maples, elms and mulberries. These beetles are large, conspicuous insects, readily recognized by their horns or antennae.
The ALB primarily impacts street trees in urban areas. These trees require removal, treatment to destroy all life stages present (eg, chipping), and replacement, at a cost of several hundred dollars per infestation. If this pest enters a forest ecosystem, the economic impact could be far greater than eradication and containment costs and could adversely impact export markets for various hardwood products such as veneers.
The ALB currently infests areas in Massachusetts, New York and Ohio. In Colorado, the damage to street and park trees could be immense if this pest becomes established in urban areas. Colorado forests could also be severely impacted if this pest were introduced as many native tree species are likely to be vulnerable to attack.
Protect forests
Transporting firewood can spread insects and diseases that kill trees. One of the best ways to protect Colorado's forests and crops is to use Colorado firewood whenever possible.
Invasive pests can be transported on or in firewood, so using local, properly seasoned firewood is important to protecting tree resources everywhere. When camping, people should try to buy firewood near their destination campground, to help prevent transporting pests elsewhere.
CDA's flyer contains more information about how to protect Colorado's forests from diseases and invasive pests by using local firewood.
More information about invasive pests can be found on the CDA website at ag.colorado.gov/plants/pest-survey.
Source: Colorado Department of Agriculture
Subscribe to receive top agriculture news
Be informed daily with these free e-newsletters
You May Also Like
---