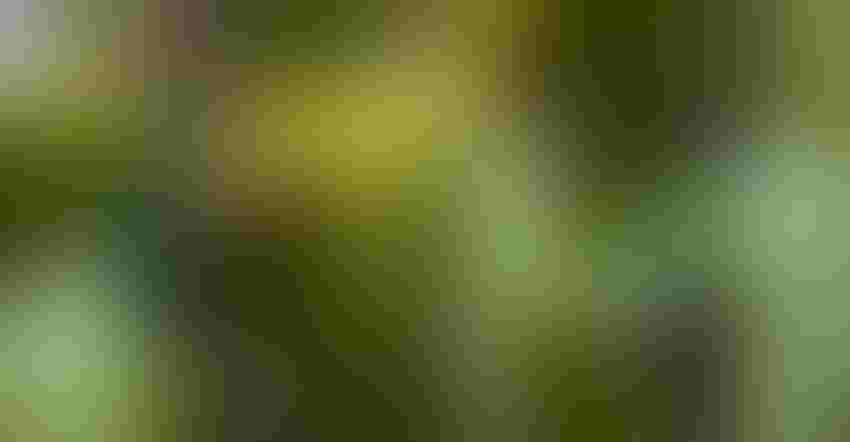 Protecting and promoting managed honeybees and other pollinators in California is the object of a new coalition between various agriculture, government, and non-governmental organizations.
Todd Fitchette
A coalition of agriculture, natural resource organizations and conservation groups announced a partnership to boost pollinator habitat on farms and elsewhere across California. While the goal implies efforts to benefit the bees used to pollinate the state's almond crop, there are other benefits said to be borne from the effort.
The newly formed coalition between the Pollinator Partnership and a host of groups, including the Almond Board of California and California Department of Food and Agriculture, aims to provide habitat and forage for pollinators and beneficial insects across the state's agricultural landscape. Common practices in almonds include planting hedge rows and cover crops that provide a mix of flowers and forage for managed and native bees necessary to pollinate the state's 1.5 million acres of almonds.
The coalition aims to:
Prepare grower-friendly guidance to build and maintain pollinator habitat on farms and ranches,

Conduct research and disseminate relevant science; and,

Monitor outcomes and effectiveness of the various practices.
Aside from the boost that managed colonies of honeybees receive through almond pollination – the almond flower is seen as a good source of nutrition for honeybees coming out of winter storage – almond growers are encouraged to plant a mix of vegetation to aid in their overall health. It does not stop there, as integrated pest management (IPM) efforts can also benefit.
"California's almond industry has a long record of continuing improvement in the area of integrated pest management and protection and stewardship of managed bees," according to Josette Lewis, chief scientific officer for the Almond Board of California.
Lewis said the hedge rows and cover crops planted by growers can foster beneficial insects that can help control pests detrimental to almond production.
Public-private partnership
Funds for the program will come through a public-private partnership, according to Laurie Adams, president, and chief executive officer of the Pollinator Partnership.
CDFA Secretary Karen Ross said her agency will continue to seek ways to help promote and fund the coalition as Adams indicated the need to secure private funding to sustain the efforts.
Lewis cited University of California research to indicate the cost of adding pollinator habitat by commercial growers at about $1,700 per acre. There are programs, including "Seeds for Bees" by Project Apis m., which can aid in these efforts.
Aside from improved foraging opportunities for pollinators that include managed honeybees and migratory Western monarch butterflies, cover crops are said to aid in carbon sequestration, improve overall soil health, reduce dust, and provide chemical-free nematode suppression.
Other groups involved in the coalition include: Almond Alliance, California Alfalfa and Forage Association, California Cattlemen's Association, California Citrus Mutual, the California Farm Bureau Federation, California Beekeepers Association, Environmental Defense Fund, Project Apis m., and the University of California Division of Agriculture and Natural Resources.
Subscribe to receive top agriculture news
Be informed daily with these free e-newsletters
You May Also Like
---