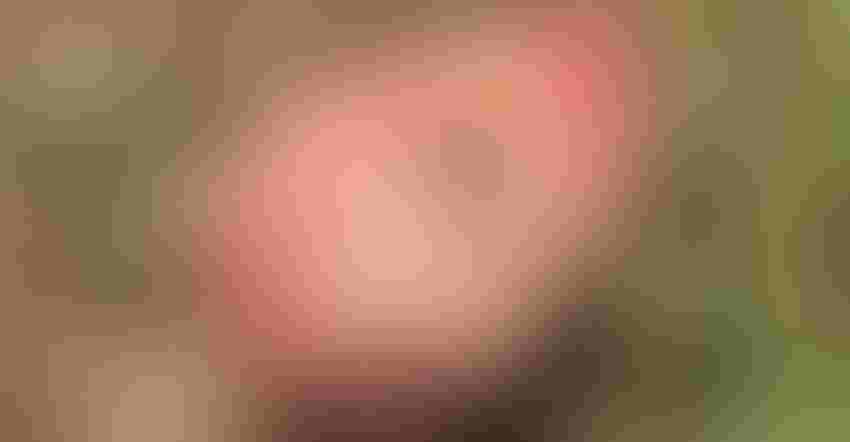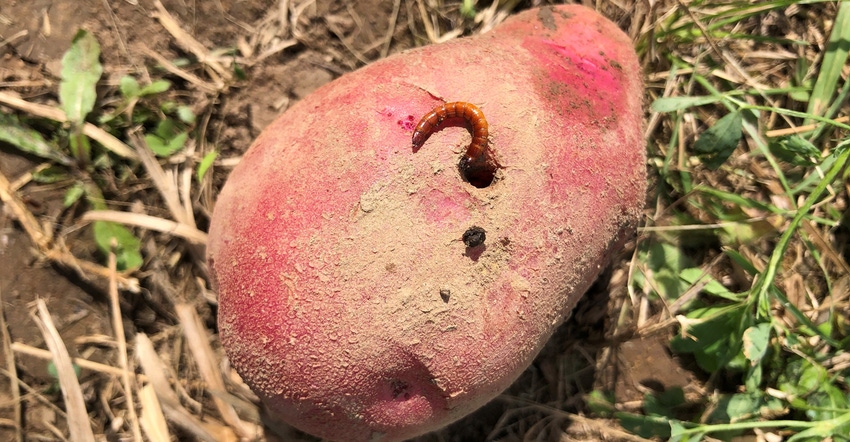 POTATO MUNCHER: A wireworm munches on a potato tuber. According to a University of Idaho study, depending on the intensity of a wireworm infestation, the risk of economic damage to potatoes ranges from less than 10% to greater than 90%.
Courtesy of Brian Nault
As state and federal regulators try to limit synthetic pesticides available to growers, Cornell entomologist Brian Nault is investigating the use of nematodes to manage potato pests.
The New York Farm Viability Institute is funding the research, which is designed to help the state's 150 potato growers.
"Research into biologically based alternatives to chemical applications for insects and weed management in both organic and conventional systems is increasingly of interest by both growers and environmentalists. Brian Nault's work is focused on two highly destructive potato crop pests," says Brian Reeves, vegetable grower and board member of New York Farm Viability Institute.
"As of the fall of 2022, we have collected three data sets from field trials with entomopathogenic nematodes [EPN] that examine their impact on Colorado potato beetle populations and crop damage by wireworms," Nault says.
Destructive wireworms
Wireworms, the larval form of click beetles, feed on potato tubers. According to a University of Idaho study, depending on the intensity of the wireworm infestation, the risk of economic damage ranges from less than 10% to greater than 90%. A Virginia Tech report notes that "in some years and regions of the U.S., up to 45% of the total potato tuber harvest has been downgraded or rejected" because of wireworm injury.
Colorado potato beetle larvae and adults both feed on potato leaves, causing severe defoliation that can result in significant tuber yield reduction. Various studies report yield losses because of Colorado potato beetles ranging from 20% to 100%.
Managing Colorado potato beetles is also challenging because they frequently develop resistance to insecticides.
Testing nematodes
Nault is testing different combinations and concentrations of native strains of three insect-killing nematode species in trials at Cornell AgriTech in Geneva, N.Y. Entomologist Elson Shields, who pioneered the science of using native nematodes for crop pest management in New York state, made the trial plot applications. Antonio Testa, research support specialist who developed the EPN-rearing protocol with Shields, raised the strains of EPNs applied in the study.
"Per the success of Dr. Shields, we are using combinations of EPNs, including those that prefer shallow soil or deeper soil, and those that are cruisers or ambushers," Nault says.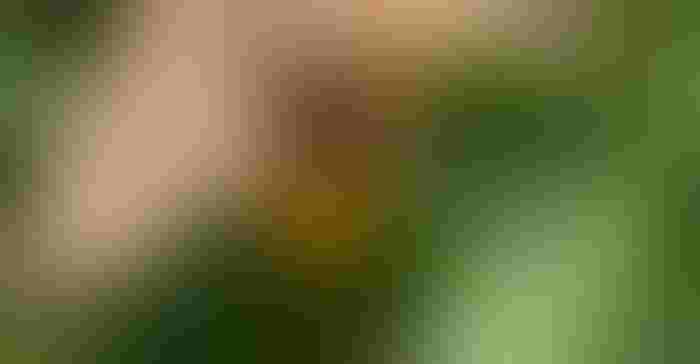 Shields' small trial work with potato crops, funded through the institute, showed the potential for less wireworm feeding damage. The nematodes persisted in 30% of soil samples for nearly three years after application in sweet potato fields in the Hudson Valley.
"That study using screen tents produced data that were good enough to show the potential of using EPNs to manage Colorado potato beetle in both organic and conventional systems," Shields says. "That work set the stage for Brian's larger trial as a more comprehensive test of that potential."
Promising results
As COVID-19 restrictions eased, Nault initiated his first trial in spring 2021 with an EPN application to the soil, followed immediately by planting potatoes. In fall 2021, a second field trial was established by applying EPNs to new ground, and then planting potatoes the following spring.
In spring of 2022, potatoes were planted a second time into the first trial plot to see if the nematodes remained and would continue to provide protection.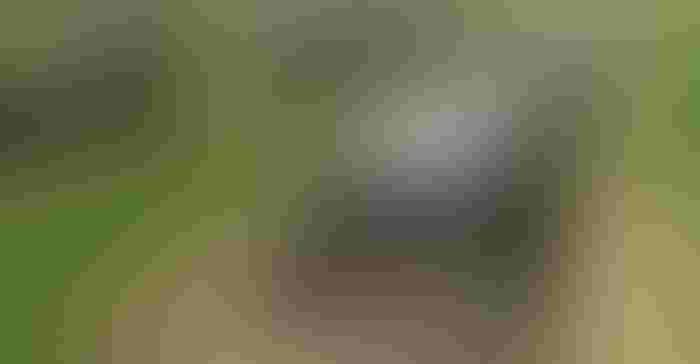 Data analyzed by post-doctoral fellow Pin-Chu Lai showed that the EPN combination of Steinernema feltiae and Heterorhabditis bacteriophora reduced wireworm damage in marketable tubers by 8% when compared to the nontreated control plot.
"This early data from the combining of our three data sets currently suggests that the use of EPNs as part of a comprehensive integrated pest management approach could reduce the number of pesticide applications needed for sufficient wireworm damage control," Nault says. "We have not yet seen significant reductions in the Colorado potato beetle populations.
"Our hypothesis is that the EPNs will establish in the soil and build up to a concentration that will help with potato pest management over time. In 2023, we expect to see a higher EPN concentration in the field treated with EPNs in fall 2021. We hope to see an EPN impact on the overwintering Colorado potato beetle population in the spring of 2023."
For more information, visit nault.entomology.cornell.edu.
Dunn writes from her home in Mannsville, N.Y.
About the Author(s)
Subscribe to receive top agriculture news
Be informed daily with these free e-newsletters
You May Also Like
---