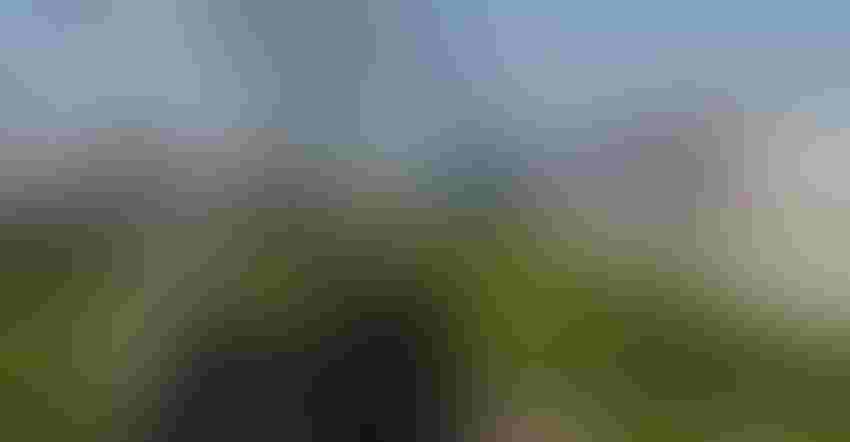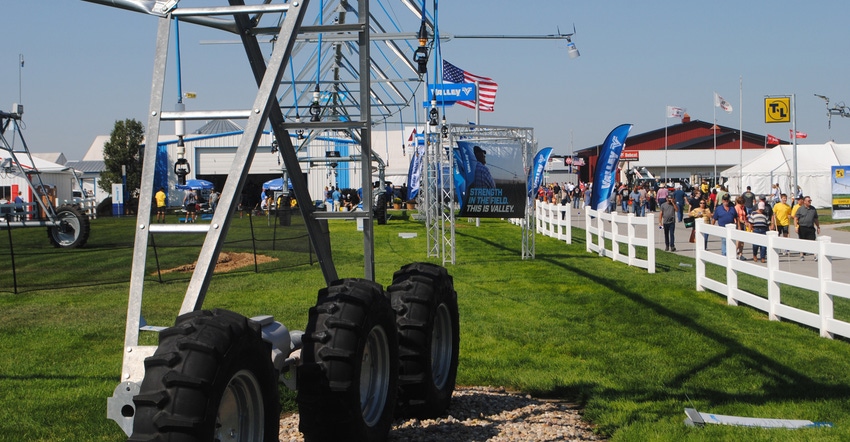 JOIN US AT THE SHOW: Take a walk down the streets of Husker Harvest Days, as various vendors show off the latest in irrigation, harvest and cattle equipment.
Mindy Ward
For 45 years, Husker Harvest Days has offered something quite special to those attending. We know this is true because generations of farmers and ranchers and their families travel to Grand Island, Neb., every year for the show; it is a tradition. They keep coming back, because HHD offers that "pure ag" experience.
How do I know this? I am one of those farmers. I drove the three hours south of my farm in northern Nebraska to visit Husker Harvest Days. That was long before I started working at Nebraska Farmer.
I looked for new technologies, livestock demonstrations and manufacturers who were unveiling the latest new products. I enjoyed seeing old friends at HHD, but mostly I attended because I wanted to learn about what was on the horizon that could make me profitable and more efficient.
Irrigation tech
The show is unique in many ways, and it has been that way since the beginning. If you look back at the original flyers for that first show, HHD was touted as the "World's Fair of Irrigated Agriculture." It was true 45 years ago, and it is even more so today.
All major center-pivot manufacturers are headquartered in Nebraska and have prominent displays of their latest products at HHD. The center pivot offers an autonomous machine out there in the field, so using that machine not only for irrigation but also for fertigation and chemigation treatments is just a natural expansion of this multiple-use equipment.
Beyond pivots, irrigation technologies, subsurface drip, service and maintenance, sprinkler packages, wheels and tires, pipe, power sources and every component imaginable, including water management and conservation-related tech, are on display. If you are interested in irrigation, no matter where you are operating, HHD is the show for you.
Along with the ever-popular corn harvest and haying demonstrations, you won't want to miss the Farm Next or Nebraska Industry panels on the Nebraska Farmer Hospitality Tent stage, not just for irrigation technology, but also for discussions about new agriculture startups and new products in all phases of production ag.
HHD is also unique because of the popular side-by-side cattle chute and processing demonstrations each day, along with extensive beef programming. Producers won't want to miss stock dog training demonstrations or horse gentling workshops by Ron Knodel.
Crop Skills Challenge
The University of Nebraska TAPS team for the first time will be hosting a Crop Skills Challenge at HHD, twice each day, so you can earn prizes along with bragging rights over your neighbors by showing off your prowess in real farm physical tasks, and tasks between the ears in crop management.
Overall, HHD has something for everyone, but it isn't just a show to entertain or network, but ultimately to learn ways to be most profitable. That's what "pure ag" means, and that's why I attended when I was farming. It is the main reason farm families show up, year after year, at HHD today. So, we welcome you to the show, and we are so glad to see our old friends back and to meet new ones, too.
Subscribe to receive top agriculture news
Be informed daily with these free e-newsletters
You May Also Like
---