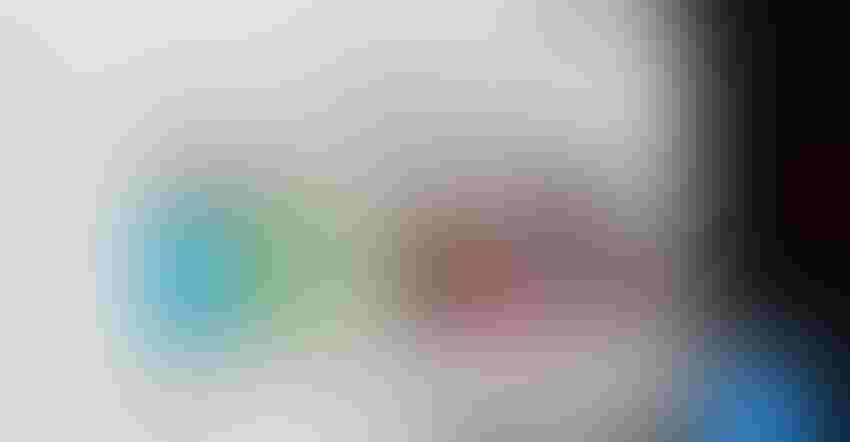 SIT A SPELL: Take time to rest and rejuvenate in the Husker Harvest Days Hospitality Tent. Come in to register for prizes or hear from industry experts.
Curt Arens
Look for the Nebraska Farmer Hospitality Tent at Central Avenue and Main Street for an extensive group of health and safety-related exhibits.
There, a wealth of ideas will inform you and your family on nutrition, and the environmental and lifestyle factors affecting the well-being of farmers and ranchers.
You can do more than learn about good health at the Hospitality Tent:
Register for prizes. Stop by to enter the 2021 sweepstakes for a chance to win a Yeti prize package worth $999. Full details are available inside the tent.
Boost your marketing skills. Jacqueline Holland, Farm Futures grain market analyst, takes a look at the factors that have led to a wild marketing year so far in 2021.
Holland will look at ongoing supply-and-demand fundamentals that are shaping grain prices this year, along with a look at weather challenges, production prognostications and more.
She also will join in a discussion with senior editor Ben Potter from 10 to 11:15 a.m. daily, with a session titled "Mastering markets in the year ahead." The mini seminar will look at:
While you are there, get more details about the 2022 Farm Futures Business Summit, where you can boost your marketing skills with this annual seminar to be presented in January by Farm Futures and a host of industry experts.
Meet editors at Nebraska Farmer Hour. Meet the editors from Nebraska Farmer and other Farm Progress brands. They will be on stage at 1 p.m. each day of the show. So grab a sandwich and a drink, and sit down and listen as they discuss what is making news in agriculture.
They will also discuss new products they saw at Husker Harvest Days. On hand will be editors from Nebraska Farmer, Dakota Farmer and Missouri Ruralist.
Learn to pass down farm. There is a saying that farmers never "retire"; they just "tire." Many farmers and ranchers work their operations late into their lives, and retiring or handing over the operation that they have built up over the years is the last thing they want to think about.
That is why farm succession planning is critical. Putting off planning allows for uncertainty if something sudden occurs.
"More often than not, planning is deferred until some critical point," says Allan Vyhnalek, University of Nebraska Extension educator and farm transition specialist.
"If there's a sudden death, then your back is against the wall, and you could make bad decisions because of stress. It's important to make sure we think about this while everything is going well — instead of during a crisis."
Vyhnalek will be offering advice on ranch succession and transition planning during daily sessions at 11 a.m. on the Hospitality Tent stage at Husker Harvest Days.
Subscribe to receive top agriculture news
Be informed daily with these free e-newsletters
You May Also Like
---