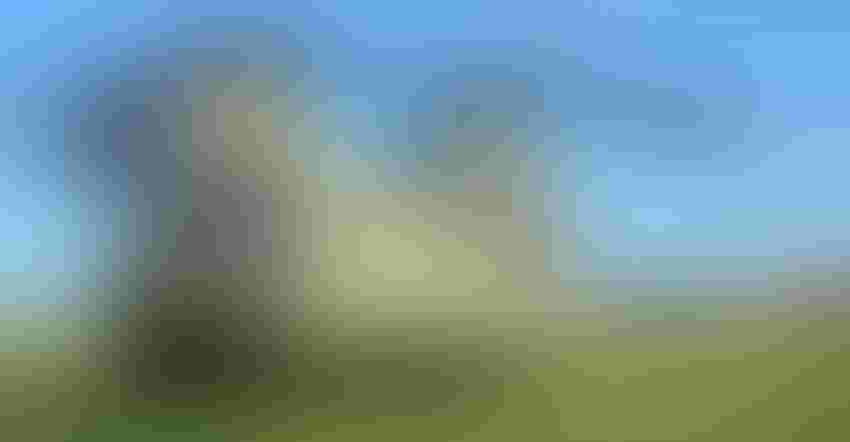 IN THE FIELD: Visitors can see the Nebraska National Guard display to learn more about the equipment used by the Guard.
The Nebraska National Guard began with the official organization of the Nebraska militia by an act of the territorial legislature in 1856. That's the kind of heritage the National Guard has with Nebraska. And the Guard is a perennial favorite at Husker Harvest Days.
The 17th annual Nebraska National Guard exhibit, near the southwest entrance of HHD, will display helicopters, like the UH-72 Lakota medical transport helicopter displayed last year, as well as transportation vehicles and armored personnel carriers.
Nebraskans who have faced disaster have had good reason to be thankful for the Nebraska National Guard. It was 70 years ago this past winter that Nebraska Gov. Val Peterson set up a command post in the basement of the Capitol building to manage "Operation Snowbound," aimed at providing relief to humans and livestock across a 29-county disaster area.
The gigantic blizzards started in November 1948 that winter and didn't end until February 1949. Over the course of the hard winter months, the Nebraska National Guard joined forces with the U.S. Army Corps of Engineers, U.S. Fifth Army, Civil Air Patrol, U.S. Air Force and the American Red Cross, as well as private contractors, farmers and ranchers, to rescue people and feed livestock.
Operation Haylift
Operation Haylift employed military C-45, C-47 and C-82 airplanes to drop hay bales to cattle stranded in the deep snow. The Guard operated bulldozers to open snowbound routes for farmers and ranchers to get supplies and feed their livestock. Also, tracked vehicles called Weasels helped traverse the snowy terrain. Operations covered over 193,000 square miles in four states and may have saved more than 4 million cattle from starvation.
Flash-forward to this March. Once again, the Nebraska National Guard is called in to help rural residents and livestock struck by massive flooding and blizzards across the state. By mid-April, about one month after flooding began, 449 Guard soldiers and airmen had served on statewide active duty on a total of 102 support air or ground missions during the disaster.
Some of the most dramatic scenes during the flooding were of soldiers and airmen rescuing those stranded by floodwaters. A CH-47 Chinook helicopter was used to deliver hay bales to stranded cattle, by either dropping the bales from the helicopter, or landing on the ground when possible to deliver them.
"We send our condolences, first of all, to the families who lost loves ones in this flood," says Maj. Scott Ingalsbe, Nebraska National Guard public affairs officer. "While we hope to never see a disaster like this, it is certainly a privilege for National Guard soldiers and airmen to be in a position to help."
The help didn't come by accident. It is what Guard soldiers are trained for. "The trucks hauling sandbags, drinking water and hay bales were ready to roll this spring, thanks to maintenance those soldiers had done on their training weekends during the cold winter months," Ingalsbe says. "We strive to be ready to protect the health, safety and welfare of the people of our state.
"That is straight from our mission statement. In this case, the governor and our emergency managers determined that the National Guard could protect not only human lives, but also the livelihood of many Nebraska communities at risk during this flood." 
Subscribe to receive top agriculture news
Be informed daily with these free e-newsletters
You May Also Like
---