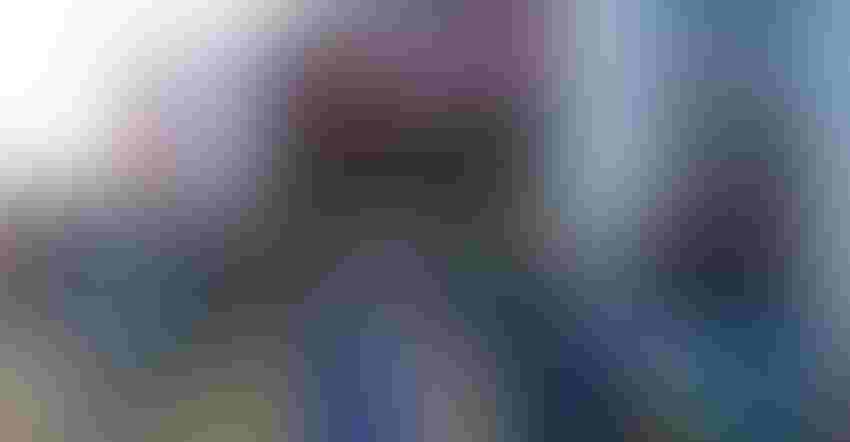 BRING YOUR QUESTIONS: Stop by UNL's Husker Red Building to learn about the programs UNL research and Nebraska Extension provide.
By Ron Seymour
The University of Nebraska-Lincoln has been providing innovative solutions to issues in agriculture for 150 years. With the continued difficulties in the ag economy and recovery from recent disastrous weather events, Nebraska Extension will provide a number of education programs and demonstrations at Husker Harvest Days to help farm families stay strong.
UNL Extension teams will provide an overview of their topic on the building's new presentation stage and will be available later for continued discussion. Topics will include the following:
Weather. The extreme cold and flooding that happened in the winter and spring of 2019 gives evidence that farm families need to be prepared for disasters. The Weather Readiness Team will provide strategies in an era of more volatile and extreme weather conditions.
Stress. Stress happens to all people. It's normal to feel overwhelmed, especially in tough times. Those feeling anxious or depressed aren't alone. A neighbor, friend or family member who is struggling may need support. The Healthy Families Team will offer information about learning to identify stress, using techniques for responding to those experiencing it, finding ways to cope and locating resources for advice.
Farm bill. The U.S. government makes economic assistance available via the farm bill when commodity prices are low. The Agriculture Economics Team will review the specifics of the 2018 Farm Bill. The team will also discuss land values, lease rates and cost of production.
Nebraska LEAD. Constant changes in agricultural policy, marketing, economics and technology point to the need for strong leaders to advocate for the heart of Nebraska's economy. The program's director will provide information that highlights the importance of developing strong leadership skills.
Cattle. Nebraska is the Beef State. Farmers can increase success with their herds by remembering a few important lessons that the Beef Production Team will provide. The program will feature a life-size model cow that will be a backdrop for conversations on calving, cow condition and colostrum for calves.
Cover crops. Animal production in Nebraska relies on the availability of locally grown feed and forage. The relatively recent use of cover crops has helped farmers improve their main crop while providing forage for grazing animals. The Crop Production Team will review how incorporating cover crops into farm systems can suppress weeds, improve soil health, reduce erosion and provide forage.
Irrigation. Crop yields in Nebraska are significantly improved by irrigation, particularly during drought years. The Irrigation Management Team will highlight efficient water delivery, monitoring of system pressure and adjustments to sprinklers that result in higher yields.
Landscaping. The lawn, trees and gardens that make up the landscape need care. The Horticulture Team will provide tips on developing weather-resilient landscapes and how to recover from weather-related horticultural loss.
Ag careers. At the Agriculture Careers Zone, Nebraska 4-H and Nebraska Public Power will cover energy-related careers in agriculture. The "Grow a Bright Future" partnership will highlight ag careers via virtual reality and hands-on experiences. Also, the UNL College of Agriculture and Natural Resources and the Nebraska College of Technical Agriculture will provide information about attending education programs in Lincoln and Curtis, respectively.
Seymour is a cropping systems Extension educator with the University of Nebraska.
Subscribe to receive top agriculture news
Be informed daily with these free e-newsletters
You May Also Like
---