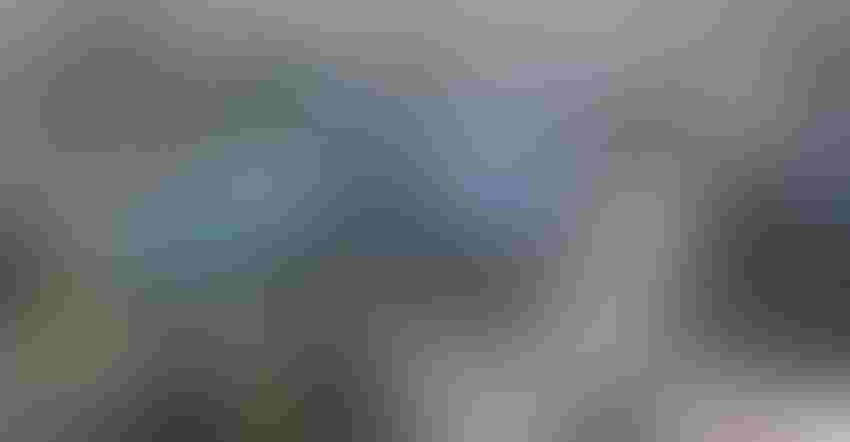 CITY IN THE COUNTRY: In the middle of a field and outside of town, you can still find what you need to make your trip to Husker Harvest Days a success. From ATMs to first aid, the show has you covered.
Farm Progress
Husker Harvest Days offers many small-town amenities right in the middle of its farm fields. Whether you are short on cash or need first aid, help can be found.
Here is a quick list of where to find services during your visit:
Show office. The heart of the operation is located at the southwest corner of the grounds.
Admission and show time. Admission is $15 for adults ($10 in advance), $8 for students, and ages 12 and under are free. Adult ticket discounts are available at HuskerHarvestDays.com. Show hours are 8 a.m. to 5 p.m. Sept. 13-14 and 8 a.m. to 4 p.m. Sept. 15.
First aid. A first-aid station, marked by a large sign, is available at the northwest corner of the showgrounds. Emergency personnel will be on hand throughout the show.
ATM. Located on the west side of the KRGI Building at Central and Main streets, the ATM is courtesy of Home Federal Bank.
Food and drink. Food and beverages are sold at food vendor tents throughout the show site. These tents are operated by local church and civic organizations, raising money for their organizations.
Information booths. Sukup information booths are located throughout the show site to answer your questions.
Lost children or items. Lost children will be escorted to the show office, located at the southwest corner of the grounds. You can also check here for any found items.
Nursing station. Nursing moms can head to the nurse's station located in the northwest corner of the grounds. A camper located near the first-aid station will provide moms with a comfortable area.
Parking. Parking is adjacent to the show site. Your row is identified by a company sign. Snap a photo to remember it before leaving the area. Farm Progress is not responsible for damage to vehicles.
Handicapped parking. Handicapped parking is available at the front of each parking lot. Check with parking attendants for designated areas.
Restrooms. Permanent restrooms are located on Seventh Street east of Central Avenue. Permanent restrooms are also located on Fifth Street. Portable restrooms are located at many areas throughout the show site.
Safety. For your safety while on trams, keep your hands, arms and legs inside the tram at all times. Young children should be accompanied by an adult at all times.
Security. Security for our visitors and exhibitors is provided. These uniformed individuals will ensure your safety and that of the exhibits while at the show site. Individuals found to be in violation of laws or vandalizing exhibits will be prosecuted.
Transportation. Transportation around the exhibit area is provided via tram service for your convenience, courtesy of Farm Credit Services of America.
Special requests
Farm Progress works year-round to provide a comfortable, safe and enjoyable experience for our show visitors. Please follow these rules:
Be courteous to other visitors. Do not engage in unsafe, illegal or offensive behavior.

Abide by all safety notices and warnings.

Wear proper attire at all times.

Beware of tractors and vehicles operating around the show site. Stand a safe distance away from all operating equipment. Stay clear of all PTOs.
Pet policy
Remember, no pets are permitted on the Husker Harvest Days show site except service animals, which must remain on a leash at all times.
About the Author(s) Editor, Missouri Ruralist
Mindy resides on a small farm just outside of Holstein, Mo, about 80 miles southwest of St. Louis.
After graduating from the University of Missouri-Columbia with a bachelor's degree in agricultural journalism, she worked briefly at a public relations firm in Kansas City. Her husband's career led the couple north to Minnesota.
There, she reported on large-scale production of corn, soybeans, sugar beets, and dairy, as well as, biofuels for The Land. After 10 years, the couple returned to Missouri and she began covering agriculture in the Show-Me State.
"In all my 15 years of writing about agriculture, I have found some of the most progressive thinkers are farmers," she says. "They are constantly searching for ways to do more with less, improve their land and leave their legacy to the next generation."
Mindy and her husband, Stacy, together with their daughters, Elisa and Cassidy, operate Showtime Farms in southern Warren County. The family spends a great deal of time caring for and showing Dorset, Oxford and crossbred sheep.
Subscribe to receive top agriculture news
Be informed daily with these free e-newsletters
You May Also Like
---