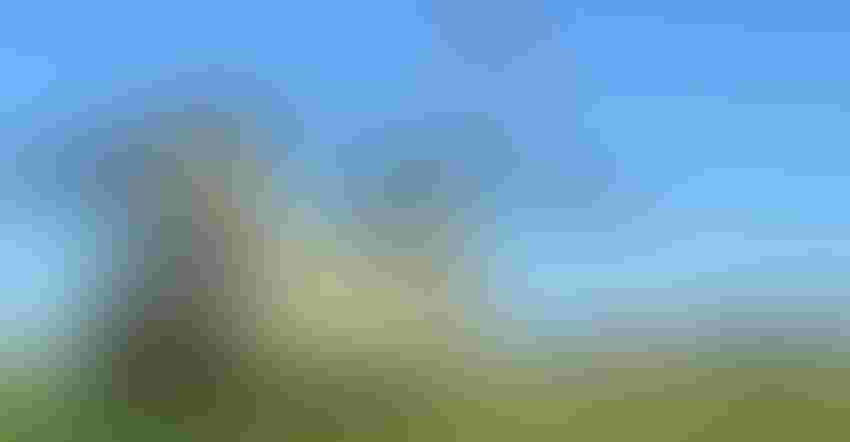 REACHING NEXT GEN: The Nebraska National Guard brings out helicopters and Humvees to show Husker Harvest Days visitors. They also engage the next generation with a STEM trailer.
Mindy Ward
Whether it's providing relief to humans and their livestock during blizzards or floods, or helping during a pandemic, the Nebraska National Guard is always quick to answer the call.
When the state's National Guard isn't busy delivering hay and other relief supplies to those in need, it finds time to show up at Husker Harvest Days for one of the show's most popular exhibits. Guard members and their display will be stationed near the southwest entrance.
Staff Sgts. Matthew Wonder and Schuyler Schoenhofer say the National Guard will have an impressive showing at this year's Husker Harvest Days, as requests have been made to have a CH-47 Chinook helicopter, a Blackhawk helicopter and a UH72 Lakota helicopter at the show, Wonder says. He assures that at least one of the helicopters will be on the show grounds.
As in years past, show visitors will be able to climb aboard the helicopters and visit with a pilot.
"Everyone is allowed to walk up, look in the cockpit," he says. "They can go into the actual loading area. They are free to roam about; they just can't go into the cockpit."
A request has also been made to have an 1165 up-armored Humvee, and visitors will be able to sit in the Humvee, look under the hood and see how up-armored Humvees are different.
Focus on younger generation
Another exhibit the National Guard hopes to have on display is a STEM trailer, to show attendees how the Nebraska National Guard fits into the science, technology, engineering and mathematics disciplines that make up STEM curricula.
"Our focus is that younger generation coming over to our booth," Schoenhofer says, "so the STEM trailer is targeted toward them to show them how we [National Guard] fit into the STEM careers."
Also at the show will be some virtual-reality items and a station where showgoers will be able to build and program a mini robot. Visitors will also be able to drive and control an explosive ordnance disposal robot.
The STEM trailer and the Humvee are confirmed for the show, while the helicopters' presence depends on them not being needed for military service.
"Our biggest focus, especially this year, is just letting people get their hands on different items, or hands on the equipment that we have that we use whether here or overseas," Schoenhofer says.
And, as usual, the Nebraska National Guard will offer items such as yardsticks, towels or hats, so visitors aren't leaving empty-handed.
On call
Various units of the Nebraska National Guard were called to duty to help in the fight against COVID-19, as soldiers were brought in to facilitate the testing and direction of operations associated with the pandemic at Lincoln, Omaha and other areas across Nebraska.
About 300 Nebraska Guardsmen were also sent to Washington, D.C., during President Joe Biden's inauguration, as well as providing support for local police during protests.
The Nebraska National Guard began with the official organization of the Nebraska militia by an act of the territorial legislature in 1856.
Visit the Nebraska National Guard display during Husker Harvest Days on Lot 99W in the Southwest Quadrant Sept. 14-16 in Grand Island, Neb.
Subscribe to receive top agriculture news
Be informed daily with these free e-newsletters
You May Also Like
---