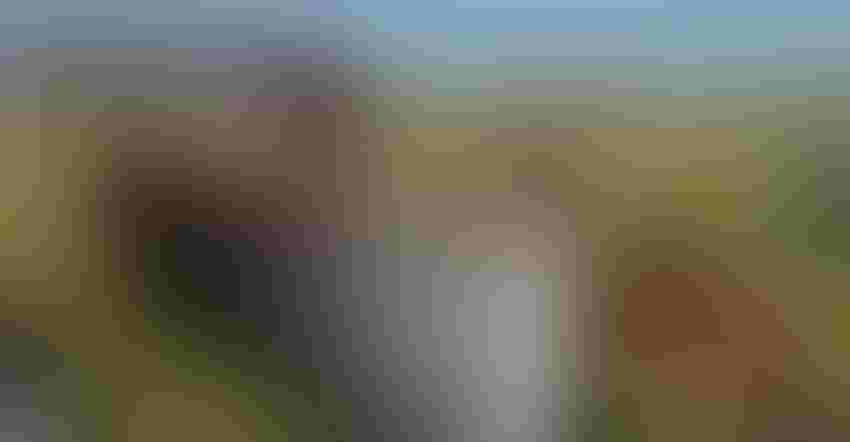 ON-SITE LEARNING: Nebraska Extension beef systems educators will share the latest research on baling cornstalk residue. Presentations run daily from 1:30 to 2 p.m. before the alfalfa raking demos.
Curt Arens
With feedstuffs likely coming at a premium this drought year, ranchers will want to attend the cornstalk residue workshops and demonstrations during this year's Husker Harvest Days, Sept. 14-16 at Grand Island, Neb.
Brad Schick, Nebraska Extension beef systems educator, says Extension personnel will be sharing the latest research data, while representatives from equipment manufacturers will cover innovations in their latest products.
The cornstalk residue workshops are 1:30 to 2 p.m. daily, before the alfalfa raking and haying demos. The schedule is subject to change, so sign up for mobile text alerts via Husker Harvest Days.
Current plans are to follow up the cornstalk residue workshop with baling demonstrations. But "weather and crop and equipment dependent, we will then be able to bale some cornstalks," Schick says. "That would be the ideal. Two years ago, we weren't able to bale because it rained."
Work continues through pandemic
Even though the Husker Harvest Days show was canceled in 2020, Extension researchers did not take the year off. Schick says the workshops will begin with Extension sharing information on the effects on soil properties, feed quality and yield after baling.
"Our results haven't changed that much from what we have, but there's always ongoing research. So, if there's short-term data that we can provide, we will," he says.
Some of that information will center on how producers can get the most out of their cornstalk residue to meet the needs of their livestock, and doing what's right for future production.
"There's always trade-offs on decisions we make on our ground, and in a year where you need feed, you might have to go beyond what we always feel comfortable with. But in the next few years, maybe leave some more or not take as much off," Schick says. "It also completely depends on your soil type or topography, on how often or how much you should bale. Corn residue can be also changed so it's even higher-quality feed after it's baled. We'll talk about ammoniation, and making poor-quality feeds higher-quality feeds."
Vendors will follow up the Extension portion to discuss changes in equipment settings and showcase the rakes and balers that manufacturers will have on hand.
Schick says he is looking forward to the in-person show by "being able to talk to other producers who are there and find out how they like to do it, too. Getting shoulder to shoulder with those producers and having those conversations, that's just as valuable as information we have."
Contact Schick at 308-536-2691.
Subscribe to receive top agriculture news
Be informed daily with these free e-newsletters
You May Also Like
---