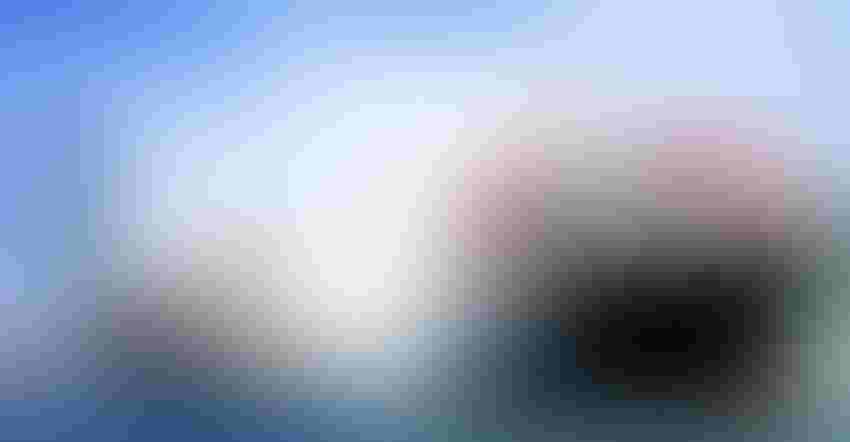 BIG RETURNS: Nebraska business owners can learn about the State Trade Expansion Program at Husker Harvest Days this year.
tryaging/gettyiomages
With the unveiling of the new International Visitors Center at Husker Harvest Days this year, several organizations will be on hand to provide information on how they can help businesses reach international markets. One of these is the Nebraska Department of Economic Development's State Trade Expansion Program.
Susan Rouch, STEP administrator, explains the program — a federal grant program through the Small Business Administration — is designed to help small businesses across Nebraska begin exporting or expand into international markets.
"We do it by providing funding for specific activities," Rouch says. "So, we help defray the cost of some of their international marketing activities."
Rouch will be on hand Thursday, Sept. 12, to present on STEP at 9 a.m. and 1 p.m. Rouch will provide an introduction of the program and outline what businesses must do to qualify and apply.
In addition, the U.S. Commercial Service, the Nebraska Department of Economic Development and other international service providers will provide an overview of the basics of the exporting process and resources available.
STEP reimburses a portion of expenses for businesses traveling to domestic trade shows with an international audience — that includes up to $2,000 in eligible expenses, including travel expenses and any expenses related to exhibiting at the trade show. The program also reimburses small businesses traveling internationally — whether to trade shows or international sales trips — for up to $5,000.
"We work with Meredith Bond from the U.S. Department of Commerce in Omaha and encourage companies to use some of her match marketing programs," Rouch says. "She can work with small businesses and they can apply for a Gold Key Service, as well as other services. The Gold Key Service will allow the U.S. Embassy or consulate in that country to identify potential business partners and make appointments for them while they're in the country.
"It helps to have someone on the ground to investigate market opportunities in the country. It's still a cold call to some extent, but the company has been introduced by the embassy and has expressed interest in meeting with our Nebraska company."
Often, U.S. companies need to have printed materials or websites translated to communicate with foreign partners. STEP can reimburse up to $3,000 in translation costs.
In addition, products from the U.S. may be required to be tested to verify that they meet specific international standards to access a specific country or market. STEP also reimburses up to $3,000 for these businesses to go through third-party product testing to meet this requirement.
For all programs, a 25% company match is required — or 25% of the maximum reimbursement that participating companies must take on themselves.
STEP also works with the Nebraska Business Development Center at the University of Nebraska-Omaha to compile international marketing reports based on individual company requests to help businesses target their efforts by assessing global demand, identifying potential markets and investigating specific markets of interest to individual companies. These are typically $595 per report, and the Department of Economic Development will cover the entire cost of the report.
The program is now in its seventh year. For the sixth year of STEP, the state of Nebraska provided 37 eligible small business concerns (ESBCs) funding, including six new-to-export and 31 market expansion companies that completed 115 activities — including trade shows, international sales trips, translation services and third-party product testing.
Exported products included farm machinery, motor vehicle parts, construction equipment, processed foods, medical and surgical equipment, lab equipment, and various consumer goods. These companies pursued markets in 47 countries, and the total actual exports for quarters 1-6 amounted to $18,292,504. For the past two years, Nebraska's program has been among the top five strongest return on investments of all programs in the U.S.
"The entire purpose of the program is to increase the number of small businesses that export," Rouch says. "We want to visit with those companies that aren't doing any exporting but will consider it. The second is to increase the amount of exporting our existing small businesses are already doing.
"We're in a position where our small businesses are not just competing with neighbors down the road. They're competing with international companies selling their products in the U.S. as well. So, they need to be competitive in the international marketplace, even if they don't directly export their products."
Business owners interested in learning more about these programs can reach out to Rouch at [email protected], or visit neded.org/program/step-grant.
Subscribe to receive top agriculture news
Be informed daily with these free e-newsletters
You May Also Like
---