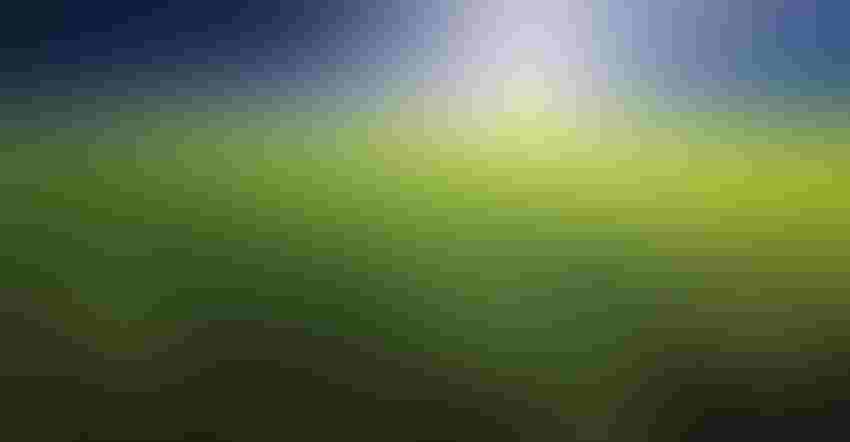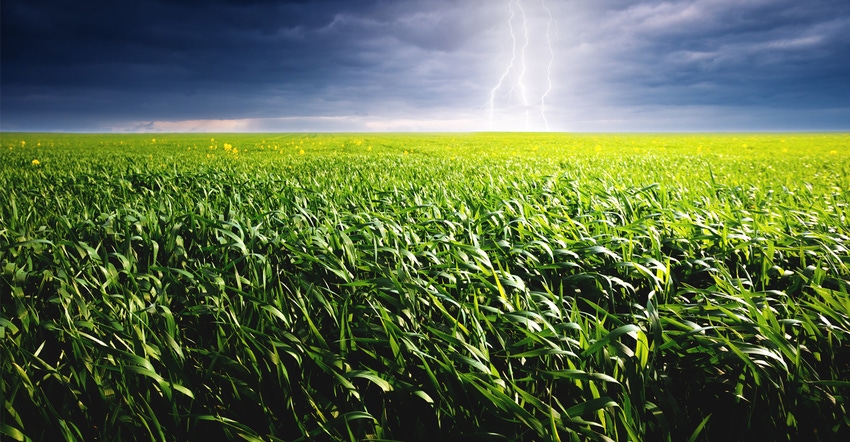 SHOW WILL GO ON: After heavy rain and wind struck Grand Island, Neb., last week, exhibitors and HHD show staff have been quick to respond and begin cleanup.
leonid_tit/getty images
Last week, parts of south-central Nebraska were hammered with high winds over 80 mph, heavy rainfall from 1 to 3 inches and hail. In its wake, the storm left pivots upended, corn and soybean fields ravaged by wind, downed trees and limbs, and damaged structures.
"We had almost close to 3 inches at the Husker Harvest Days show site," says Jason Luebbe, host farmer at Husker Harvest Days near Grand Island, Neb. "Our wind-monitoring system showed we had 89-mile-an-hour winds. Rainfall was sporadic. Some rain gauges had 40/100, and some had 3 inches. The whole storm only lasted about one to one and a half hours."
However, Luebbe notes when it comes to damage, the HHD show site was lucky.
"We lost the tarp on the Diversified Industries West building, the hoop building. One building had a whole sidewall blown out," Luebbe says. "Multiple overhangs and overhead and garage doors, sliding doors were blown in on a lot of permanent buildings. The wind blew debris into a couple of grain bins and dented them. We had some lodged corn in the demo fields. It won't be 100% standing, but it's harvestable and will still make for good field demos."
"There have already been quite a few contractors out at the site, starting construction already," he adds. "Everything will be fine by showtime. By then, the public won't even notice the damage. All the streets are already cleaned up. The only thing people will notice is we probably aren't going to be able to get a canvas on the DI West building."
Farm Progress trade shows director and HHD show manager Matt Jungmann noted the state of Nebraska already has taken several hits from Mother Nature this year, and although another one wasn't needed, Nebraskans have been quick to respond and clean up.
"The moral of this story is the show will go on. The show will be OK," Jungmann says. "There was some significant damage to some of the permanent structures at the site. When you get wind speeds over 80 miles an hour, some things are going to take flight. There were things that blew away and things that were struck by other things that were blown away.
"As of right now, all the streets are cleared, it's safe to go out there, and exhibitors can come to the show site and check their lots. There has already been a steady of flow of exhibitors coming in to inspect their things to make sure everything's where it needs to be. We've got a month. I don't think everything will be back to new, but we will have everything in shape in time to have a really good show this year."
Subscribe to receive top agriculture news
Be informed daily with these free e-newsletters
You May Also Like
---