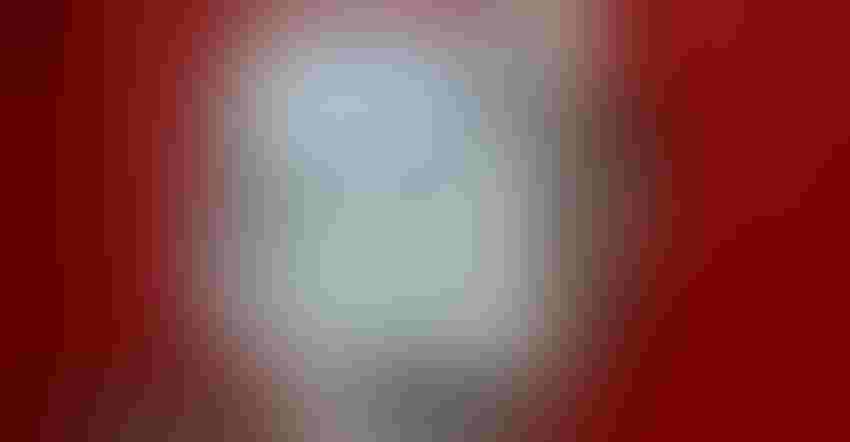 REAL TIME: The InjectorSentry from Farmation LLC gives a real-time readout of gallons per hour of fertilizer being pumped through fertigation.
They don't call it the world's largest totally irrigated working farm show for nothing. Husker Harvest Days is the perfect place to see the latest in irrigation equipment and technology. This includes not only the latest from center pivot manufacturers, but also technology to help irrigate more efficiently.
Here's a rundown of some of the latest new irrigation technology found at HHD 2019.
InjectorSentry from Farmation LLC
Farmation LLC of Hancock, Minn., recently released the InjectorSentry (pictured above), a device installed on the irrigation pump that gives a real-time readout of gallons per hour of fertilizer being pumped through fertigation.
The InjectorSentry also has a pressure monitoring system — so, if a hose comes loose, the pump shuts down or the tank runs dry, the InjectorSentry can automatically shut off the center pivot. This way, growers don't have to worry about irrigating a field when there's no fertilizer in the tank.
Users also can set the InjectorSentry at a target flow rate, with high and low thresholds — so, if the flow rate exceeds or falls below the two limits, the pivot will automatically shut off.
The InjectorSentry also is easily movable. It can be moved from one pivot to another with the pump.
The cost is about $2,750 for the entire system, including the device and system controller.
Visit farmation.us.
AG90 insertion magmeter from Seametrics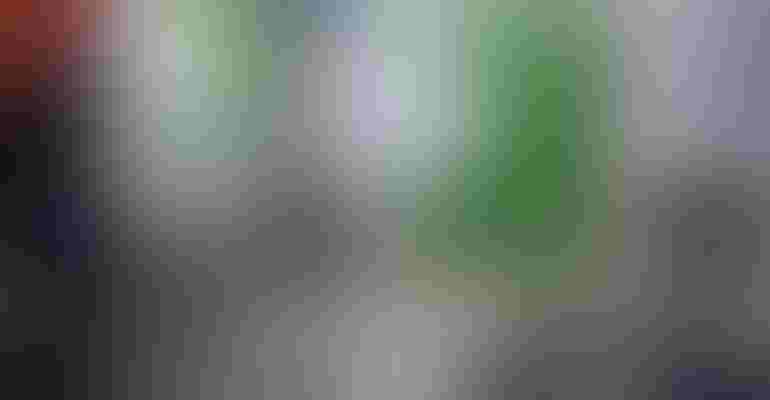 Seametrics of Kent, Wash., recently made available its new AG90 insertion magmeter. The battery-powered insertion magmeter is designed as an easy-to-use, direct replacement for a propeller meter that can be installed in a 4- to 12-inch pipe without cutting any new holes. It also has no moving parts or bearings to replace and comes with a battery that lasts about four years.
The AG90 works similarly to Seametrics' AG3000 inline magmeters — it generates a magnetic field, and as water moves through, it generates voltage potential across electrodes, and the measurement of that potential is directly related to flow rate.
The AG90 comes telemetry-ready and can be used for remote readings. It has a retail cost of $1,360.
For information, visit seametrics.com.
High-mineral content Maximizer from Maximum H20
Maximum H2O focuses on magnetized water products designed to improve water-use efficiency. Recently, the Ontario-based company introduced a high-mineral content version of its H2O Maximizer, a stainless-steel flange device mounted along the irrigation line that creates a magnetic field to restructure water to make it more bioavailable and easier to take up by plants.
The high-mineral content version of the H2O Maximizer is double-sided for more contact length. Fins were added to create a vortex to further improve flow.
The device can be mounted anywhere along the irrigation line — although the ideal location depends on the irrigation system. For an 8-inch pump servicing two pivots, it's recommended to install a single 8-inch device near the pump discharge.
A 6-inch high-mineral Maximizer has a retail cost of $5,950, and an 8-inch device has a cost of $7,100. The high-mineral H2O maximizer comes with a 10-year manufacturer's guarantee and a two-year money-back satisfaction guarantee.
Learn more at maximumh2o.com.
Remote start from NetIrrigate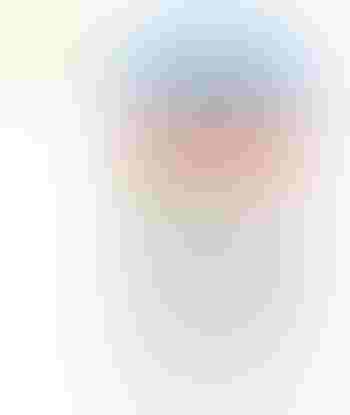 For several years, Bloomington, Ind.-based NetIrrigate has offered tools such as its WireRat theft alarm, GPS monitoring, run-stop status alerts and remote shutdown. This summer, NetIrrigate began offering a remote start feature as part of its "control" package — its full package that includes remote shutdown, WireRat theft alarm, GPS monitoring, run-stop status alerts and more.
This way, growers can start and stop their center pivot to move it while planting or harvesting or start the pivot remotely without making a trip to the field.
The control package comes with an annual subscription fee of $409, and that includes all the equipment and hardware needed for the service — with no needed upfront investment from the producer to connect their center pivot.
Learn more at netirrigate.com.
Subscribe to receive top agriculture news
Be informed daily with these free e-newsletters
You May Also Like
---