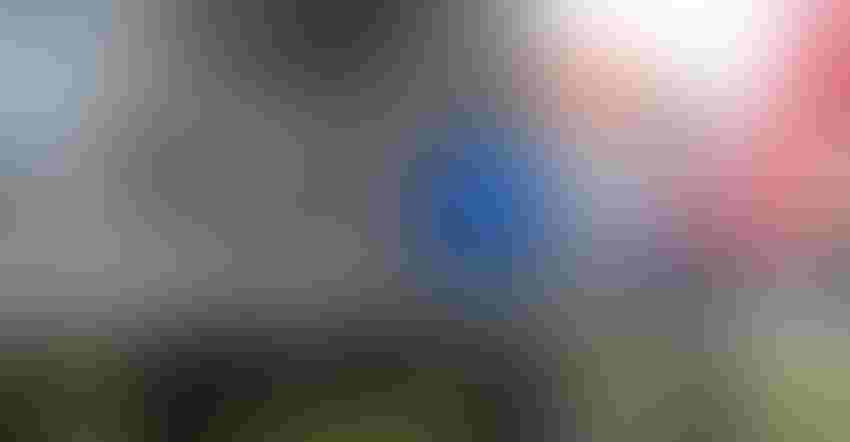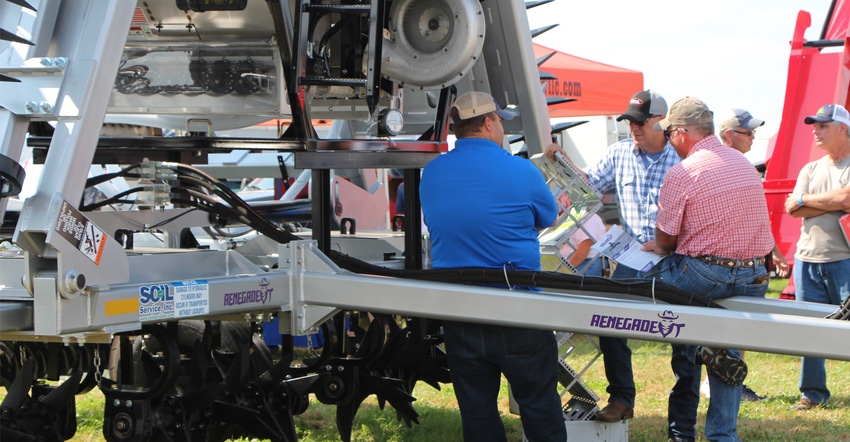 TIME TOGETHER: Farmers and ag retailers will get a chance to interact with each other and catch up on all the latest equipment technology at Husker Harvest Days. After a year absence, it will be good to gather as an ag family and celebrate the industry advancements.
Photos by Mindy Ward
For Matt Jungmann, nothing beats leaning on a toolbar talking over the weather, markets and new equipment with fellow farmers and ag dealers at a farm show. This year, he and others will be able to do just that as Husker Harvest Days returns to a live event Sept. 14-16 in Grand Island, Neb.
COVID-19 canceled many in-person farm shows last year, including Husker Harvest Days. "There's that organic conversation, education that occurs when you're standing there together," Jungmann explains. "It is having fellowship, learning and talking about how to make our farms better. It's an environment where growers and their suppliers can shake hands. We are all ready to get back to that."
Farmers and ag retailers have a lot of catching up to do. "If you think about it, many farmers haven't seen the new equipment and products in-person in two years," says Jungmann, who is first and foremost a farmer, but also the guy who manages Husker Harvest Days. "So, while there will be new products between now and Sept. 14 when the show starts, we will also have everything that's been new since 2019."
Exhibits to visit
Farmers will be able to experience a great deal of new technology at this year's show. Raven Autonomy will demonstrate its entire OMNi platform at Husker Harvest Days. Jungmann, the Farm Progress national show director, says while autonomy is not something farmers can experience like a ride-and-drive, it is amazing to stand by a field and watch it happen.
Despite drought in many areas of Nebraska, the crops look good at the event site in Hall County. "The Luebbe family has grown a field crop for demonstrations for 40 years," Jungmann says. "They've mastered the art of getting a crop ready for Husker Harvest Days." Harvest, tillage, mowing and baling equipment demonstrations are scheduled throughout each day.
Irrigation makes or breaks many crops in this region of the country. The largest ag irrigation companies will be on-site again this year to help farmers make water management decisions. And much of that comes with new technology.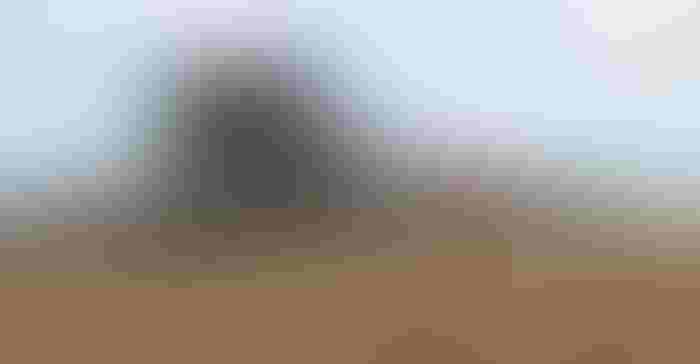 But Husker Harvest Days is not only about crop production, Jungmann adds. There is also plenty to see for cattle producers. "The cattle-handling demonstrations are back," he notes, "along with presentations from beef experts." The show also houses live cattle exhibits from many breed associations. However, there is one animal that is likely to draw some added attention.
SAV America, a bull purchased for $1.5 million by Nebraska cattleman Charles Herbster, will be on-site during the three-day event. Jungmann, who also raises cattle in Illinois, admits he's never seen a million-dollar bull up close, but says it is one stop he plans to make during Husker Harvest Days.
Admission, safety upgrades
Farmers can take advantage of faster entry and increased safety at the show site.
Attendees can purchase tickets in advance this year. People can visit HuskerHarvestDays.com, buy a ticket and print off a barcode or save it on their smartphone. "You will just show the barcode, and we will scan it," Jungmann explains. "There'll be less wait time at the gate."
When it comes to extra safety precautions in the wake of COVID-19, Jungmann says much of the change happens behind the scenes with increased sanitation services. However, hand sanitizer and face masks will be available for visitors who want them, but face masks are not required to enter or even once inside the event.
"We have people that are going to come to the show who are bound and determined not to let COVID change their life whatsoever. And they should be able to experience a show like that," Jungmann explains. "And then we'll have people that are going to want to maintain a little distance and change their behavior a little bit. And we're sensitive to that. So, we're going to have some areas for them to stretch out and get away from the crowd a little bit. For the most part, it should be a fairly normal experience at Husker Harvest Days."
And this year's return to normal Jungmann deems "a celebration." "We've made it through a year being separated," he says. "Now is a time to come together as an agriculture family, like a bit of a family reunion, just hanging out, kicking tires and talking equipment."
To keep up with the latest from Husker Harvest Days, visit us online and follow us on Facebook or Twitter.
Subscribe to receive top agriculture news
Be informed daily with these free e-newsletters
You May Also Like
---