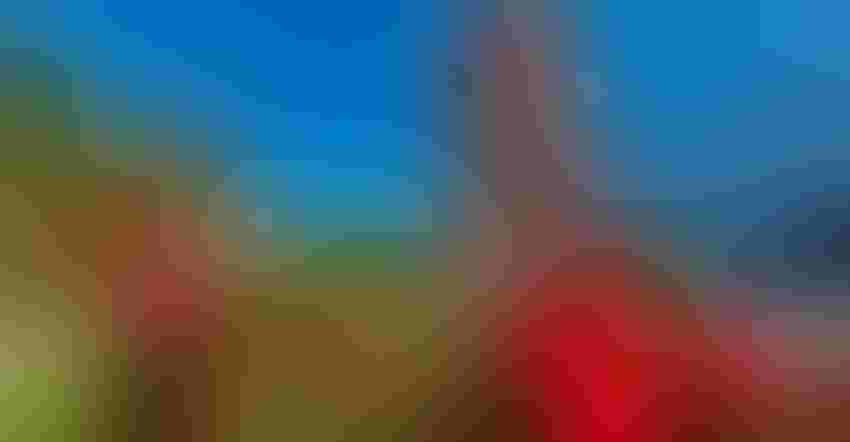 150-YEAR HISTORY: The University of Nebraska-Lincoln is celebrating its 150th year in several ways, including having USDA Secretary Sonny Perdue as a featured N150 visitor to the state fair.
Craig Chandler, University Communication
This year marks the 150th year since the University of Nebraska-Lincoln was chartered and charged with its land-grant mission of public education and service to Nebraska back in 1869. Nebraska Farmer recently held a Q&A with UNL Chancellor Ronnie Green to discuss the university's 150th anniversary and other topics relating to UNL's land-grant mission.
This year marks UNL's 150th anniversary. How has the university stayed true to its original land-grant mission, and what key areas will UNL focus on in the coming years to continue to serve in this role, including agricultural research? I've often said that the University of Nebraska-Lincoln is the DNA of the state of Nebraska. By that I mean we are indelibly linked — to such a degree that may be unique to only a select few land-grant universities and the states they serve. 
That bond between our university and our state has helped us keep our land-grant mission squarely in front of us, as for 150 years, we have created access to a world-class education and conducted research that matters to Nebraskans and has the power to transform lives.
Working on the cutting edge of agricultural sciences and natural resources research will always be a critical part of what we do as Nebraska's Big Ten, flagship, world-leading land-grant university. We work closely with all involved in production agriculture in Nebraska, conducting research and providing guidance on the challenges and opportunities Nebraska producers face every day. The impact is deepest in Nebraska, yet it extends far beyond our state's borders. We're at the forefront of addressing the challenge of ensuring food, water and natural resources security for our growing planet.
The university's outreach and engagement mission continues to be recognized as a national leader, with Nebraska Extension engaged in all 93 counties of the state in areas such as agriculture and agribusiness, natural resource stewardship, youth development, STEM education, community development and vitality, human nutrition and well-being, and manufacturing. Nebraska 4-H continues to lead the nation, where in more than three-fourths of our counties, 1 in every 2 age-eligible youth are enrolled in 4-H.
Our university has remarkable upward momentum, and nowhere is that more clear than in our growth in research and innovation: We've seen a 25% increase in research expenditures over the past decade. Beyond our work in agriculture, I believe we'll continue to see growth in other long-held positions of strength in early childhood education and development, physics, nano- and materials sciences, social and behavioral sciences, and computational sciences. We are also poised for growth across our engineering programs, including major expansion in a school of computing, as we anticipate even greater need for talent and innovation in that space for Nebraska.
What are some unique ways the university is celebrating its 150th anniversary this year? It has been my honor and privilege to serve as the university's chancellor during this monumental year marking 150 years since our charter on Feb. 15, 1869, and I was filled with Husker pride as we celebrated with several events during Charter Week in February.
The Music and Milestones event at the Lied Center was a special way to round out the week, which generated an outpouring of Husker spirit on campus, across the state and from faraway Nebraska alumni outposts around the world.
Some aspects of our celebration continue. The Nebraska State Fair has long been a showcase for our agricultural research, Extension outreach and 4-H efforts.
This year, it also will be a showcase for our 150th anniversary, drawing in fairgoers from across the state to celebrate the university. Events include a Nebraska lecture on Husker football history with longtime Nebraska sportswriter Mike Babcock, a pep rally with the marching band, our Herbie Husker and Lil' Red mascots, and our spirit squad.
We also will be honoring some of our land-grant families, the folks who now own the land granted to the state in the mid-1800s, and leased or sold to fund the opening of the university.
Oh, and there will be UNL Dairy Store "Nifty 150" ice cream. We are also very pleased that U.S. Secretary of Agriculture Sonny Perdue will be a featured N150 visitor to the State Fair in August as well.
The State Fair lecture is part of our Nebraska Lecture series that is hosting speakers presenting on topics important to our university's history each month in 2019. The University of Nebraska Press has published a new book chronicling the university's first 150 years, and we have a traveling exhibit visiting locations around the state and highlighting historical points of pride.
Homecoming, the week ending with Saturday, Oct. 5, will be a special experience with N150-themed fun for all.
Subscribe to receive top agriculture news
Be informed daily with these free e-newsletters
You May Also Like
---