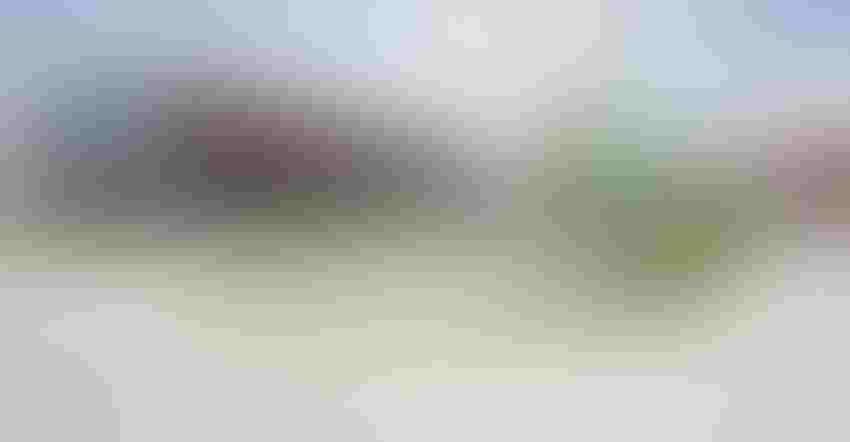 IMPROVE HEALTH CARE: Chief Construction and Development built the recently opened Grand Island Regional Medical Center, a 67-bed hospital facility.
Photos courtesy of Chief Industries
Chief. If you're a farmer, the mere utterance of the name brings to mind images of shiny, metallic, galvanized steel in the farmyard. However, if you live in Grand Island, Neb., it may conjure images of brick and glass. If you're from Aurora, Neb., you may recall vinyl siding and asphalt roof shingles. That's because Chief Industries is reaching out and improving all aspects of life in rural Nebraska.
The Grand Island-based company has spent more than 60 years helping farmers and ranchers add on-farm grain storage with its big round bins. Chief started back in 1954 as a construction company, says Roger Bullington, general manager and president of Chief Construction and Development. "We've always been rooted in construction," he says, "whether that was grain bin materials or metal buildings."
But 10 years ago, the company decided to expand into the development space.
Construct a medical complex
Chief purchased more than 100 acres on the edge of Grand Island at the intersection of Highway 34 South and Highway 281. The first project on the site was the Grand Island Regional Medical Center.
The hospital, which is at the intersection of Highways 281 and 34, is a $115 million project. The 67-bed facility provides emergency care, surgery, labor and delivery, imaging and diagnostics like MRI and CT, endoscopy, interventional procedures, a catheterization lab, and a pharmacy. It came to fruition with the help of 80 doctor-investors.
Bullington says developments like a hospital not only serve the aging rural population, but also attract young professionals. He points out that many small towns in Nebraska have employment opportunities but lack housing and amenities like quality hospitals.
Chief is adding more to the Prairie Commons site. It just completed a medical office building and is working on a 157-unit independent, senior-living facility. But it is not all concrete buildings, Bullington says, there is a lot of green space.
Two miles of hiking and biking trails will weave their way through Prairie Commons. "We are promoting a healthy lifestyle, along with marrying development with the natural environment," he notes. "There are no pole signs, only monument signs. There is a water feature with a fountain. It has just more rich amenities in the development."
It's the small details that young families look for in a new area, he says. "We want Grand Island to be a place where you can work, live and thrive in the area," he adds. The company is taking that mission to even more regions of rural Nebraska.
Improve housing outlook
In many small communities, there is a housing shortage. In Aurora, Neb., which boasts a little more than 4,400 people, merely 9% the population of Grand Island, there are jobs available, but few affordable family homes, says Mike Morrow, sales and engineering manager for BonnaVilla, a division of Chief Industries.
"The entry-level homebuilding does not offer enough scale to attract builders to come in and build those types of homes," Morrow explains. So, the company worked with a rural development corporation to build 10 homes back in 2017.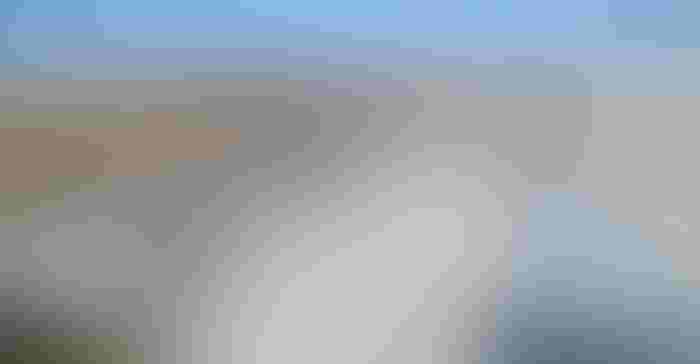 Morrow says the homes are between 1,100 and 1,300 square feet, each with a target price, at the time, of under $200,000. "There was a need for an inventory of homes for people to select from when they moved to the area," he added. The homes are either three-bedroom, two-bath, or two-bedroom, two-bath, depending on the design.
BonnaVilla produces modular homes, meaning they are built in its facility and then transported to the housing development and placed on, in this case, a full basement.
"It is the same as if you built it on-site," Morrow explains. "All of the materials would be the same as used in a traditional home build. And for bank financing, because it is on a basement, it is the same as a conventional home. There's no difference."
Individuals purchase not only the home, but also the plot of land it sits on. "It is just like any subdivision," Morrow adds. He sees more potential for these types of home developments in the future.
"This would solve a major problem, which is lack of entry-level homes, in a lot of these rural communities," he says. "This gives us an opportunity to participate in solving the problem many of our communities face, finding more employees to work and live in small towns."
Whether grain bins, hospitals or housing, Chief Industries is dedicated to improving Nebraska's farms and small towns, Bullington says. "It's kind of what we like to do — to provide a lot of the components that these rural communities really need to continue to grow, or even to try and maintain their population."
Subscribe to receive top agriculture news
Be informed daily with these free e-newsletters
You May Also Like
---