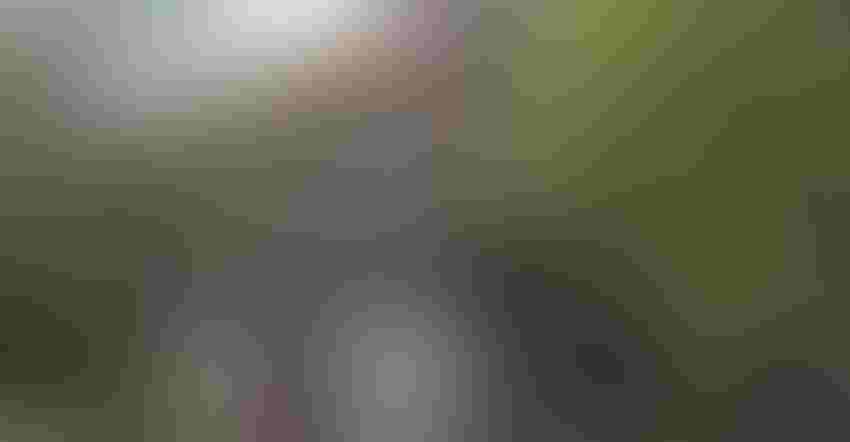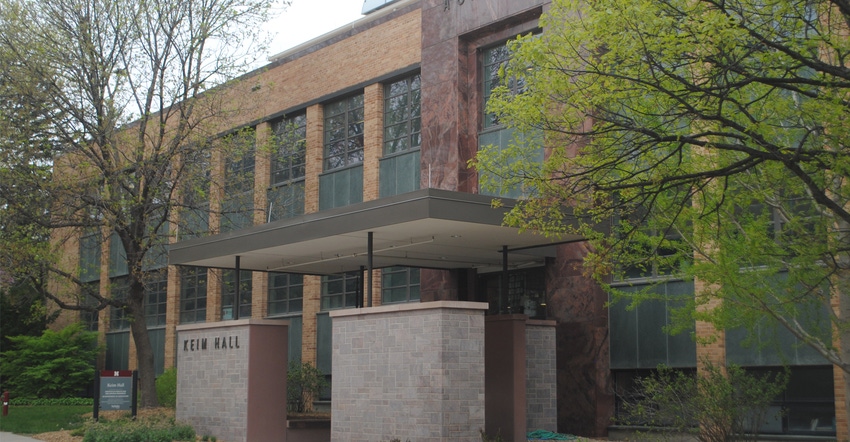 SCHOLARSHIP WINNERS: Nine Husker Harvest Days ag scholarship winners were named in 2020, in spite of the fact that HHD was not held in person. The 2021 winners will be announced in the coming weeks.
Curt Arens
Even though the 2020 Husker Harvest Days was not in person, that did not stop the Agricultural Institute of Nebraska and Farm Progress from awarding Husker Harvest Days scholarships to nine Nebraska youth.
The Husker Harvest Days agricultural scholarships winners were chosen from Nebraska 2019-20 high school seniors pursuing advanced degrees in agriculture, agribusiness or other agriculture-related fields from an accredited university, college or technical school in the state.
The students selected were active in high school and extracurricular activities, engaged in their respective communities, and maintained high grade-point averages.
The 2020 Husker Harvest Days scholarship winners were:
Blaine Bonifas, Aurora. Blaine is the son of Greg and Barb Bonifas. He spent his childhood by his dad's side learning how to interact with local farmers and build trust with producers. A graduate of Aurora High School, he attends the University of Nebraska-Lincoln, where he is studying agronomy.
Judson Bonsack, Dannebrog. Judson is the son of Jason and Danielle Bonsack. After graduation from Centura Public Schools, he is attending the University of Nebraska-Lincoln, where he is studying agricultural economics with the intention of exploring a career in agriculture.
Raegan Fiala, Geneva. Raegan is studying veterinarian technology at the Nebraska College of Technical Agriculture. The Shickley Public Schools graduate says her passion for animals and love for variety in each day has led her to this field of study. She is the daughter of Lance and Dana Fiala.
John Ford, Cairo. John is the son of Byron and Anne Ford. A graduate of Centura Public Schools, he attends the Nebraska College of Technical Agriculture. His experience working on a feedlot has influenced his decision to study animal science.
Jacob E. Kozisek, Grand Island. Jacob chose to study animal science livestock production with a Nebraska beef industry minor at the University of Nebraska-Lincoln. He wishes to have a challenging career that gives him the satisfaction of doing something meaningful at the end of the day. Jacob is the son of Ken and Beth Kozisek and a graduate of Grand Island Northwest High School.
Carsten Loseke, Columbus. Carsten, a Lakeview High School graduate, is the son of Ryan and June Loseke. He attends the University of Nebraska-Lincoln, studying agricultural economics with plans to return to Columbus and help manage the family farm.
Blake Racicky, Mason City. Blake is the son of Greg and Joyce Racicky. Growing up on a dairy farm with a variety of animals is one of the reasons he chose to study animal science at Northeast Community College. He is a graduate of Ansley High School.
Wyatt Siwinski, Central City. Wyatt hopes to make a career in precision ag to help farmers with technical issues and make their operations more profitable. He attends the Nebraska College of Technical Agriculture, studying agricultural equipment management. Wyatt is the son of Mike and Sherry Siwinski. He graduated from Central City High School
Ty Swanson, Wood River. Ty is the son of Steve and Peggy Swanson. He is studying agricultural sciences at Central Community College-Hastings after graduating from Wood River Rural High School. Ty chose this field because of the number of opportunities in agriculture that can be found in Nebraska.
Subscribe to receive top agriculture news
Be informed daily with these free e-newsletters
You May Also Like
---