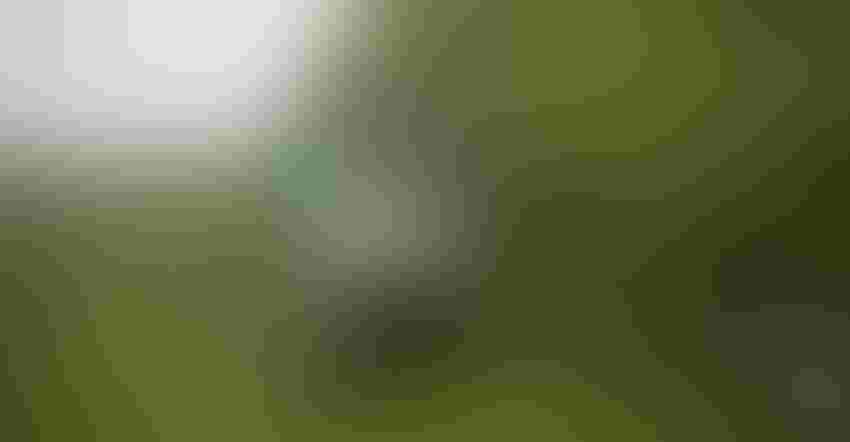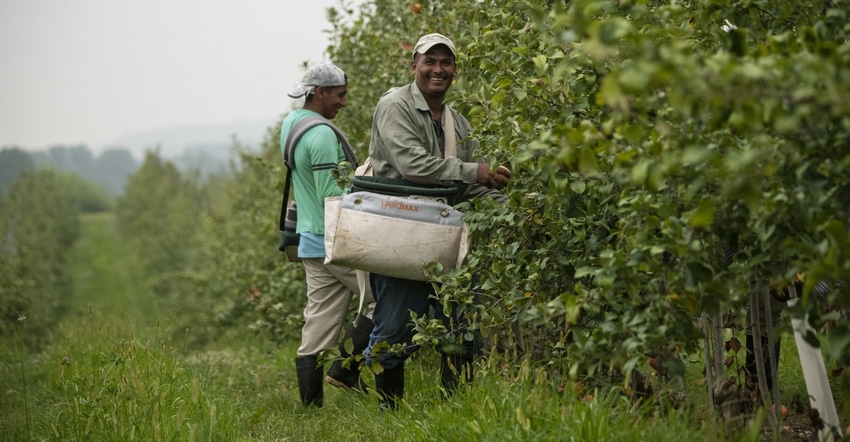 Congress has not attempted comprehensive immigration reform since a failed 2013 attempt, and a comprehensive immigration overhaul hasn't passed into law in more than 30 years. Although the House attempted to address the issues in the ag sector, each have failed to secure bipartisan support.
Chuck Conner, president of the National Council of Farmer Cooperatives, says the inability to bring ag workers out of the shadows in accomplishing comprehensive immigration reform "might be one of my great failures as a leader in agriculture in Washington because we've been at this a long time, and still unsuccessful."
But he sees renewed optimism.
"We feel that perhaps the political environment may be right in 2021 to get this done for the first time in a long time," Conner shares during a session at the USDA Ag Outlook Forum on Feb. 20. "We got it through the Senate in 2013, we couldn't get it through the House. We got it through the House in 2019, we couldn't get it through the Senate. 2021 hopefully is the year where we can get it through both bodies and solve this festering problem for American agricultural that has just been out there far too long."
When Congress wraps up its latest COVID relief bill later this month, Congress' attention will soon shift to immigration reform. On Feb. 19 Rep. Linda T. Sánchez, D-Calif., and Sen. Bob Menendez, D-N.J., introduced the bicameral U.S. Citizenship Act of 2021, describing the bill as a "bold, inclusive, and humane framework for the future of the United States immigration system." 
The U.S. Citizenship Act of 2021 is based on an ambitious framework President Joe Biden sent to Congress on Inauguration Day and touches on reform advocates' top concerns: a path to citizenship for undocumented immigrants, reforming visa systems to clear decades-long backlogs and reopening the U.S. to asylees and refugees. 
Related: Biden administration: Labor issues offer pros and cons
Specifically, it creates an earned roadmap to citizenship for all 11 million undocumented immigrants, providing Dreamers, TPS holders, and some farmworkers with an expedited three-year path to citizenship, and giving all other undocumented immigrants who pass background checks and pay taxes with an eight-year path to citizenship without fear of deportation.
Conner notes that American agriculture achieved amazing accomplishments throughout the COVID pandemic, but that would not have been possible without the many agricultural workers, many who are here undocumented.
"We need to keep them on our farms, and we need to pull them out of the shadows,  give them the legal authority to stay and work on those places, and that's certainly one of our goals," Conner says of whatever immigration proposal passes in Congress. The other necessity of any bill includes a vibrant guest worker program which allows farm businesses to temporarily bring people into the country to do agricultural work, then return to their homes.
"The bureaucracy and the cost of our H2A guest worker program is just making it almost prohibitive for them to survive. So, we need reform," Conner says.
National Milk Producers Federation President and CEO Jim Mulhern notes, "As a leader in agricultural labor reform efforts, NMPF knows all too well that immigration policy is one of the most controversial and difficult issues to solve."
Although Mulhern welcomed the focus and prioritization offered in the U.S. Citizenship Act of 2021, he reinforces reforms to the immigration system must include changes crucial for the dairy workforce. "These include extending to current workers and their families the legal protections they have earned and enabling dairy farmers to use a guest worker program to supplement their domestic workforce when needed."
Bipartisan support needed
In an alert from Michael Best Strategies, the law firm explains Biden, some sponsors of this bill, and even immigration reform groups acknowledge that the U.S. Citizenship Act will not win enough Republican votes to pass into law.
"In the coming weeks, Democrats plan to introduce and hold votes on narrower, but more popular, proposals more likely to attract GOP support," the notice states. "To ensure quick action, most of these narrower bills will be reintroduced versions of bills from the 116th Congress, with votes set for as soon as early March."
Congressional Republicans are most likely to reject the U.S. Citizenship Act's "path to citizenship" for all undocumented immigrants, a concept which conservatives have long derided as "amnesty" for breaking the law, MBS legal team says. 
Democrats are also hoping to win some GOP support with business-friendly employment visa reforms, such as reforms to agricultural and high-tech visas. For example, Rep. Zoe Lofgren, D-Calif., could soon reintroduce the bipartisan Farm Workforce Modernization Act that passed the House in 2019. The Farm Workforce Modernization Act would create a pathway to legalization for agricultural or farmworkers, as well as update the H-2a guestworker visa program for agriculture workers.
While speaking on the same panel as Conner, American Farm Bureau Federation President Zippy Duvall says the issue of ag labor has to be solved. "I hope Congress would take it head on and find some solutions to it."
Duvall adds an important component will be ensuring the solution is affordable, as past discussions focused on standardizing wages. "Our employees deserve to be paid a good salary or pay. But our farmers have got to be able to afford it, because we're price takers, not price makers. They've got to be able to afford it so that we can continue to provide those jobs and continue to grow food on our farms," Duvall says.
Mulhern concludes, "NMPF looks forward to continuing to work with our policy champions in Congress in a bipartisan manner, as well as the administration, to get ag labor reform across the finish line and secure the stable, legal workforce dairy needs to continue producing affordable nutritious food to feed our country and our world."
Subscribe to receive top agriculture news
Be informed daily with these free e-newsletters
You May Also Like
---