Iowa agricultural leaders say they are disappointed the city council of Mason City has rejected a development agreement for a proposed state-of-the-art pork processing plant in the north-central Iowa community. The future of the proposed plant is unclear. "I hope this eventually gets worked out and the plant is built either at Mason City or somewhere in Iowa," says Iowa Secretary of Agriculture Bill Northey. "It would be good for agriculture and would create many jobs in the community."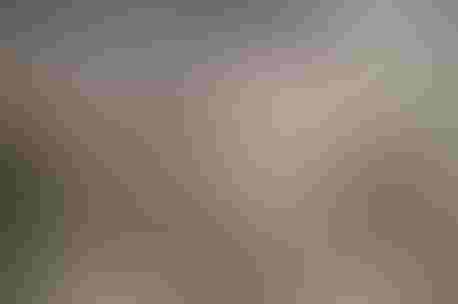 STILL HOPEFUL: Despite Mason City turning down the proposed plant, Iowa officials still hope to get Prestage Farms to build the $240 million pork processing facility in the state.
In March family-owned Prestage Farms announced plans to build a 650,000-square-foot pork processing plant at Mason City. It could eventually employ as many as 2,000 workers and process 10,000 hogs per day. Iowa Gov. Terry Branstad hailed Prestage's decision as a great day for Mason City and all of north Iowa. The city council of Mason City in March unanimously voted in favor of the project. But after a series of contentious meetings since then, the city council met on the night of May 3 and reversed course. The meeting didn't adjourn until 2 a.m. Wednesday morning and the council voted to reject the plant.
Why Mason City said "No" to this project
At that meeting, the Mason City Globe Gazette newspaper reports 63 people spoke to the council; 14 spoke for the project and 48 against. The meeting lasted seven hours, ending at 2 a.m. with a 3-3 tie vote by the council. But a majority was needed. According to Iowa law, Mayor Eric Bookmeyer, a supporter of the plant, can only vote to break a tie on motions not involving ordinances, resolutions, spending over $10,000 or appointments made by the council alone.
The city council rejected a development agreement with Prestage Foods of Iowa that would have provided more than $10 million in property tax breaks for 10 years. The project would have been an economic boon for the region by providing jobs. For area producers it would have provided a more competitive market for hogs.
Soon after the March announcement that the Prestage plant was coming to Mason City, an increasing number of residents voiced opposition. Many worried about environmental costs of the plant. Some said hog confinement production facilities would relocate nearby.
Turning down 2,000 jobs is a big deal
Residents voiced concern about the burdens a flood of new workers could put on the community, especially schools and local government. The doubters ultimately convinced the city council to vote 3-3 and reject the plan that would have offered Prestage about $11.2 million in local tax incentives. The state of Iowa had also agreed to award about $15 million of state financial incentives.
It's rare for a local community to turn down a project the size of Prestage's planned pork processing facility. To apply for state incentives, companies must get local sponsorship and matching funds. In Prestage's case, the funding was supposed to come from Mason City's government.
"It's not typical for this to happen—for a municipality to reject such a big project," says Tina Hoffman, spokeswoman for the Iowa Economic Development Authority. "But these are local decisions and if things have changed and they are looking at things in a different way, that's certainly their prerogative." She says the state financial incentives could shift to another location, though exact amounts would fluctuate.
Other towns are reaching out to Prestage
Officials in Ft. Dodge and Webster City had been in talks with Prestage before the company selected Mason City. Fort Dodge and Webster City officials said they couldn't afford the financial incentives and tax breaks Prestage requested, so Prestage went to Mason City. Now, Webster City Mayor John Hawkins says officials in his city will reach out to Prestage and see if the company can be convinced to build the plant in Webster City since Mason City has rejected Prestage.
Aside from state and local government incentives, Prestage had economic reasons for wanting to locate its plant in northern Iowa. With nearly a dozen pork processing plants, Iowa leads the nation in hog production. Prestage wants to tap into that local supply of pigs. Prestage, which has been raising hogs on contract with producers in Iowa since 2004, has contracts with about 140 hog confinements in the state. It would also buy hogs from independent producers. Company president Ron Prestage said its Iowa plant, if built, would be the pork and turkey producer's first large processing facility, bringing new competition to the industry which is dominated by a few large corporations.
Hog producers say Iowa needs this plant
Iowa Pork Producers Association president Al Wulfekuhle says farmers have a need for hog buyer/processor competition and more processing plants. Mason City seemed like a good fit because of its infrastructure and the city has a good water system with a plentiful supply. There is no packing plant in that area.
Seaboard-Triumph Foods is building a $264 million plant in Sioux City that's also expected to eventually employ 2,000 workers once a second shift is added. The plant, a joint venture between Missouri-based Triumph Foods and Kansas-based Seaboard Foods, is expected to be open next year. With the new Sioux City plant being built, some people question the need for the plant Prestage wants to build. Wulfekuhle says Iowa needs both.
"More packing plant capacity is needed in Iowa," says Wulfekuhle, who has a 1,600 head sow operation, farrow-to-finish, near Quasqueton in eastern Iowa. He believes a vocal minority talked the Mason City council members out of approving the facility. Hopefully, another Iowa community will get the plant, he says. "It makes sense to have the packing plant close to the pigs."
Corn and soybean growers would also benefit
While the Mason City project would have been an economic benefit for the region by creating jobs and for hog producers by providing a market, it would have helped corn and soybean farmers, too. Swine consume nearly one-third of the soybeans and corn raised in Iowa.
Iowa Soybean Association CEO Kirk Leeds is disappointed with the rejection. When leadership was needed, he says some of the elected officials in Mason City failed to deliver. "They were swayed by a group of activists opposed to livestock production and Iowa agriculture," says Leeds. "This was a great opportunity for Mason City and the surrounding area. Now, it's a great loss."
Leeds adds, "The livestock industry is the engine that powers Iowa agriculture and is the most critical factor in adding value to corn and soybeans. Iowa just lost hundreds of jobs and millions of dollars of economic activity." He says this is a reminder that everyone in agriculture has a lot of work to do to remind community leaders of the importance of livestock production and meat processing to the state.
What will Prestage Farms do next?
Ron Birkenholz, communications director for the Iowa Pork Producers Association, says "We're disappointed this project was defeated. The proposed plant at Mason City would have served the pork industry well and would have helped many independent pork producers by giving them another market for their pigs. It remains to be seen what Prestage Farms' next move will be."
In March, Ron Prestage, immediate past president of the National Pork Producers Council, said the location of the plant at Mason City made sense for the company, which has a number of contract growers in Iowa. Prestage Farms and its affiliates is a top producer of pork and turkey in the U.S. as the family-owned company, headquartered in North Carolina, contracts with more than 450 farm families in seven states.
After Mason City's city council voted to reject the proposed financial incentive package with Prestage, the company released a statement: "While we are disappointed, we believe in a bright future for agriculture and wish the people of Mason City all the best."  
Subscribe to receive top agriculture news
Be informed daily with these free e-newsletters
You May Also Like
---