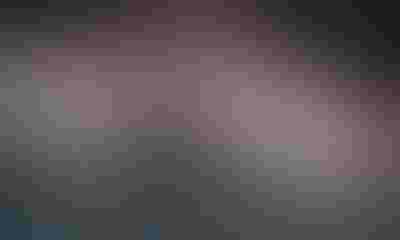 Empty freezers in Iowa food pantries were recently filled up as the Deb and Jeff Hansen Foundation and Iowa Select Farms donated approximately 44,000 pounds of fresh, boneless pork loins to help feed Iowa families in need. The pork was delivered during the last half of June to local community organizations, food shelves and pantries across the state.
"We focus on helping Iowa families who need a helping hand," says Jeff Hansen, president and CEO of Iowa Select Farms. "The pork loin donation helps bring families together for a good meal, which is especially important now that kids are on summer break and without school lunch programs to help them make it through the day."

FEEDING HUNGRY PEOPLE: Iowa Select Farms, based in Iowa Falls, is Iowa's largest pork producer. Partnering with the Hansen Foundation, the firm recently donated 44,000 pounds of fresh pork to help feed families in need.
One in eight Iowans faces the risk of hunger every day
One in eight Iowans, nearly 390,000 individuals, face the risk of hunger every day, according to Cory Berkenes, executive director of the Iowa Food Bank Association, so the donation, valued at $126,800, comes at a time of great need. "There is no one face of hunger, it affects children, adults and seniors; knowing that many of these hard working families will be receiving this generous gift is simply wonderful," Berkenes says.
Each community has their own unique needs, so the Hansen Foundation works with local pantries to determine how they can best meet those needs. In total, 820 cases of pork loins were distributed during this round of donations, and with the great need for lean protein, pantries exhaust their supply very quickly. Whether the pork is used to meet immediate needs or stored in the freezer for future needs, the loins help ease the stress for families wondering where their meals will come from.
Pork donation provides 234,700 servings to Iowa families
"You have no idea how much this donation helps," says Carol Clayton, a representative of Hawkeye Harvest Food Bank in Mason City, Iowa. "We often find our pantries are short of meat, dairy and fresh produce, food items that many families in need simply cannot afford."
~~~PAGE_BREAK_HERE~~~
Each donated pork loin is being accompanied by a free 16-page booklet intended to provide families with information about how to properly store, handle and prepare the pork. The booklet also contains a collection of economical recipes for families to easily turn the pork loin into a full meal with leftovers.
The boneless pork loins are approximately 4.5 pounds each and feed 24 people a 3-ounce serving of pork. The 820 cases of pork loin roasts donated by the Hansen Foundation and Iowa Select Farms will provide about 234,700 servings to Iowa families.
About the Deb and Jeff Hansen Foundation: The Hansen's, who founded Iowa Select Farms and New Modern Concepts in Iowa Falls, Iowa, established the Deb and Jeff Hansen Foundation in 2006 to work with philanthropic organizations to relieve hunger, support military families and strengthen efforts to find a cure for childhood cancer while improving the quality of life for cancer patients.
About Iowa Select Farms: Iowa Select Farms, based in Iowa Falls, is Iowa's largest pork producer. The company has been producing high-quality pork for 20 years and is committed to meeting or exceeding all requirements in efforts to protect the environment and ensure proper care and well-being of swine. With nearly 550 swine farms across the state, Iowa Select Farms is one of the leading economic engines to Iowa's rural communities through the employment of more than 1,000 people, contracting with more than 345 farm families and supporting hundreds of local businesses throughout the state.
Subscribe to receive top agriculture news
Be informed daily with these free e-newsletters
You May Also Like
---