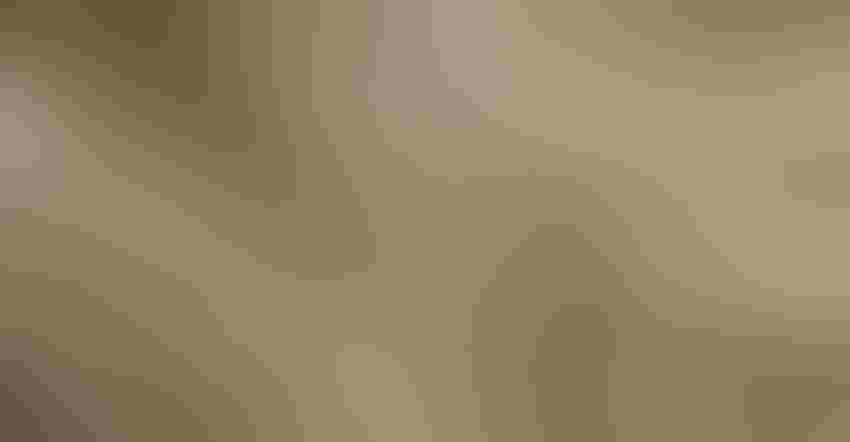 FUTURE IN FIBER: Hemp is said to have thousands of uses. Fiber, which grows on the plant's stalks, is one of the most valuable parts of a hemp plant.
dmitry_7/Getty Images
While it may not seem as exciting as growing hemp for cannabidiol, raising hemp for fiber can become profitable once challenges are addressed.
"You need to be very cautious," said Corbett Hefner, vice president of research and development and business development for Formation Ag. "It's easy to make money in this farming practice and easy to lose money. Work backward; have a plan where you will sell this."
Hemp is said to have 25,000 uses. But Hefner, speaking during the virtual Empire State Fruit and Vegetable Expo, said most of those come from the stalk and stem of the plant, such as cordage, rope, textile, erosion control and batteries from the fiber, and insulation, absorption, hemp crete and plastics from the hurd (woody inner parts of the hemp stalk).
Before making any plans to grow hemp, know how to monetize the crop first, Hefner said. "Only plant what you can afford to plow under."
Hefner encourages farmers to plan seed to sale before investing, understand the agronomics of the industry, and plan proper harvest and storage practices.
It all starts with seed and finding the right type that will grow well in your area and in your soil type. Also, have the right resources to harvest hemp in the way buyers want it. For example, round bales work better than square bales for fiber, he said.
"If you have to store it a while, keep it off the ground to keep those bottom bales from molding," Hefner said.
Planting hemp seed with a grain drill and cultipacker have proven successful for Colorado farmers, he said. Once plants are established, tine weeders can be used for weeding, which can reduce labor costs over hand weeding. When the hemp plants establish a canopy, it's tougher for weeds to take over, Hefner said.
You can also use existing irrigation equipment to water the crops, too.  
"In many places, you can grow this crop under a center pivot," Hefner said.
Fiber hemp stalks should be small in diameter as they can grow quite tall — even past 12 feet. The stalks can be harvested with a combine, and the fibers can be mowed and baled.
Making money
Marc Privitera, CEO and principal engineer at PreProcess Inc. in San Francisco, said that hemp growers are not accurately represented in statistics.
"There are a lot of anecdotal and handshake deals," he said. "This creates a long-cycle capital investment in fiber hemp, larger than a lot of the CBD entrants."
Although hemp's legal status has been clarified in New York, the industry has been lagging from bottlenecks in processing. But beyond processing volume, Privitera wants the industry to focus on how hemp can really make money.
"There are only about 10 possibilities that make money," he said. "I don't want to take away from anyone. In this industry, the honeymoon is over. We have to deliver economic value. On the fiber side, we have to show that the promise of the fiber uses exist."
Privitera also thinks that material specifications and SKUs must be standardized to ease the transition from field to processing.
"We are going after investment funding but don't have the tens of millions needed to make this an industry," he said. "To really make this go, we've got to make some big investments."
Growers need to hook investors by grabbing their interest with data to back up their claims.
"You have to make financial models that show you will make money. We have to get to where we can put value on the products," Privitera said.
Cars and hempcrete
Products like hempcrete and composite materials have generated interest in developing more hemp-based materials.
"We're making a carbon from the bast and trying to get the hurd to convert to a biopolymer," Privitera said.
Steve Fleishman, director of Light Green Machines in Ithaca, N.Y., said the company is working on natural fiber composites for automotive applications. One of hemp's great advantages in this application is mass reduction.
"Natural fibers such as hemp and flax are strong reinforcements for composites," Fleishman said. "Natural fibers offer lower densities than typical steel or aluminum materials."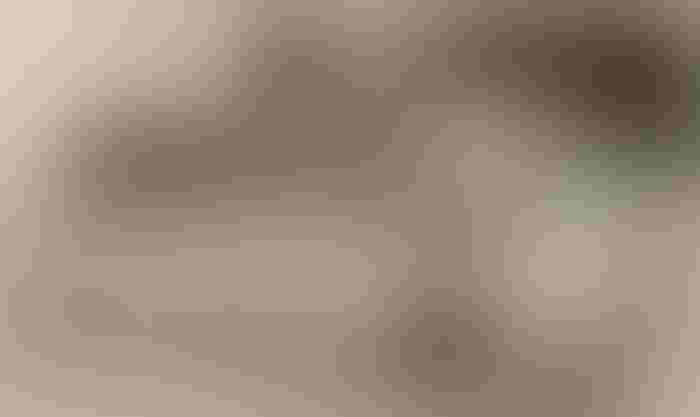 Currently, natural fibers are costly, so they are primarily used in aerospace where the high cost is not as much of a concern. As processing methods improve, Fleishman hopes that natural fiber composites will become more widely used as they can help lower greenhouse gas emissions and are mostly biodegradable.
"It's not fully biodegradable. I think we'll get there," he said.
One of the obstacles to growing the hemp fiber composites industry is the limited number of growers raising hemp for fiber. Natural fibers also are flammable, but Fleishman said he's confident that further research can help reduce this effect.
Car companies such as Mercedes Benz, Polestar (a Volvo subsidiary), Ford and General Motors are using natural fiber applications in limited ways, such as interior panels, trunk liners and other nonstructural components. Fleishman wants to use much more natural fibers.
"The bottom line is the auto industry is hesitant to accept bio components," he said.
His startup, Light Green Machines, is working on a prototype of a sustainable public transportation vehicle that has a target of zero landfill manufacturing.
"The only steel components are cross members and steering column," Fleishman said.
Its fully composite chassis is light. At an estimated 6,500 pounds, it is 37% lower than the benchmark average. It could make the hybrid vehicle excellent on gas mileage, up to 20 miles per gallon compared to 9 mpg for a standard vehicle.
Fleishman anticipates a demo vehicle on the road by the end of 2021. He wants more growers to plant fiber hemp to bring more natural fiber to the transportation industry.
Sergeant writes from central New York.
Subscribe to receive top agriculture news
Be informed daily with these free e-newsletters
You May Also Like
---