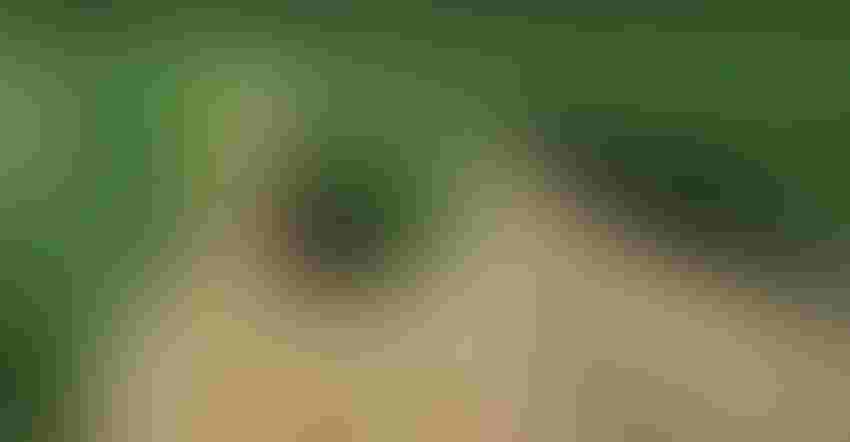 Indiana hemp farmer Don Zolman
The Secure and Fair Enforcement (SAFE) Banking Act of 2021 reintroduced in the House and Senate gives legal cannabis businesses fair and equitable access to the banking system. For the hemp industry, that means leveling the playing field so that farmers' businesses are regulated just like any other commodity.
The U.S. cannabis industry continues to grow at a rapid rate, with the current value estimated at $17.7 billion, a substantial amount of which remains unbanked. As of January 2021, the legal cannabis industry supports 321,000 jobs across the country. Over the 2018-2028 period, job growth in this market is projected to climb 250%, the fastest rate for any sector in the U.S. Bringing in this cash will make the industry safer and give banks and credit unions more capital to lend during the economic recovery as a result of the COVID-19 pandemic, supporters of the legislation say.
Sens. Jeff Merkley, D-Ore., and Steve Daines, R-Mont., joined together to introduce the SAFE Banking Act in the United States Senate. The week prior, Rep. Ed Perlmutter, D-Colo., introduced the same legislation in the House with Reps. Nydia M. Velázquez, D-N.Y., Steve Stivers, R-Ohio, and Warren Davidson, R-Ohio, and cosponsored by more than 100 members.
The bill would allow marijuana-related businesses in states with some form of legalized marijuana and strict regulatory structures to access the banking system. Forty-seven states, four U.S. territories, and the District of Columbia – representing 97.7 % of the U.S. population – have legalized some form of recreational or medical marijuana, including CBD. Yet current law restricts legitimate licensed marijuana businesses from accessing banking services and products, such as depository and checking accounts, resulting in businesses operating in all cash. 
The SAFE Banking Act would prevent federal banking regulators from:
Prohibiting, penalizing or discouraging a bank from providing financial services to a legitimate state-sanctioned and regulated cannabis business, or an associated business (such as a lawyer or landlord providing services to a legal cannabis business);

Terminating or limiting a bank's federal deposit insurance solely because the bank is providing services to a state-sanctioned cannabis business or associated business;

Recommending or incentivizing a bank to halt or downgrade providing any kind of banking services to these businesses; or

Taking any action on a loan to an owner or operator of a cannabis-related business.
"We have a responsibility to legislate for the reality we live in, and the reality is that legal businesses in thirty-three states, including Ohio, are being denied access to the banking system and forced to assume huge risks as a result of operating solely in cash," says Stivers. "The SAFE Banking Act is about keeping people safe, something that 321 of my colleagues recognized last year. I look forward to seeing this bill make it all the way to the President's desk this Congress."  
In the 116th Congress, 206 members cosponsored the SAFE Banking Act and it passed the U.S. House in a broad bipartisan vote of 321 to 103, with 91 Republicans and one Independent voting in support. The bill also passed as part of the Heroes Act, an earlier COVID relief package which was approved by the House on two separate occasions. In February 2019, the SAFE Banking Act prompted the first-ever congressional hearing on the issue of cannabis banking. 
The SAFE Banking Act provides protections from money laundering laws for any proceeds derived from these state-legal marijuana businesses. This will get cash off the streets and into the financial system which is built to root out fraud and illicit activity. This bill also includes protections for hemp and hemp-derived CBD related businesses, which still struggle in accessing financial services despite the legalization of hemp in the 2018 Farm Bill. The current version of the bill has been updated slightly to include minor technical changes to the safe harbor, strengthened hemp provisions, and other technical updates.
There are many industry and banking groups supportive of the bill including the American Bankers Association. In a letter to the sponsors, ABA President and CEO Rob Nichols says, "Providing a mechanism for the cannabis industry to access the banking system would help those communities reduce cash-motivated crimes, increase the efficiency of tax collections, and improve the financial transparency of the cannabis industry. Since bank accounts are monitored in accordance with existing anti-money laundering and Bank Secrecy Act requirements, bringing cannabis-related legitimate businesses into the mainstream banking sector would also help law enforcement to identify suspicious transactions – an opportunity that is not available in an all cash environment."
The legislation would need to pass both houses of Congress and be signed into law by President Biden to be enacted.
Subscribe to receive top agriculture news
Be informed daily with these free e-newsletters
You May Also Like
---