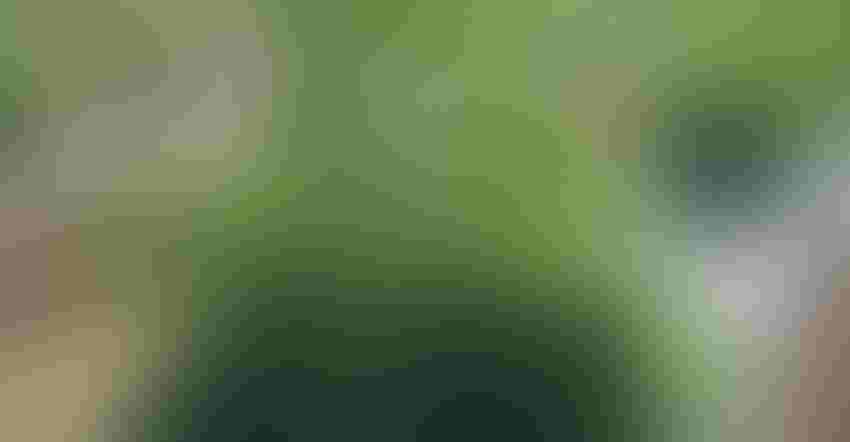 ANALYZING HEMP: Rock River Laboratory now offers hemp analysis for growers and processors. The lab is certified by Wisconsin DATCP for soil analysis and participates in one of the hemp industry's most trusted proficiency programs, administered by the University of Kentucky.
A lot of Wisconsin farmers looking for ways to improve income are hoping that hemp provides at least a partial solution. The growth of CBD outlets in the state offers a ready market, pushing "conventional growers to look at fitting it in with their rotation," according to Zachery Meyer, director of operations for Rock River Laboratory Inc., an agricultural analysis organization with more than 40 years of experience.
The lab recently announced a new addition to its services: hemp analysis for growers and processors. A company news release says, "Fast, accurate, regular lab analyses can now be run throughout the hemp-growing season." This includes testing of the cannabinoid profile to help growers prepare for harvest. Tracking delta 9-THC production in hemp helps plan the growing timeline and guard against THC levels being too high at harvest, while regular CBD production analysis assists in forecasting and future crop decisions.
"As the hemp industry grows exponentially, the necessity for accurate analysis of this crop accentuates," Meyer says. "We're excited to not only be one of the first labs in the state of Wisconsin to offer hemp-specific soil and plant tissue analysis, as well as potency analysis, but to also help farmers and processors find success with their crop." 
Meyer says one lab customer, a multigenerational dairy farmer, went from 5 acres of hemp last year to 55 acres this year. "The opportunity for dairy farmers seems like a logical jump ... experienced production farmers could find it similar to growing row crops, though you can't use some of the conventional pesticides," he says. "It can be grown organically and indoors. A Port Washington customer of the lab raises the product in a large warehouse with grow lights."
Lab testing capabilities
The lab's capabilities include analysis of hemp soil and plant tissue samples for standard agronomic nutrient analysis, plant moisture, and soil pesticide screens (17 pesticides regulated by the Wisconsin Department of Agriculture, Trade and Consumer Protection).
"Working with a reputable third-party hemp laboratory partner, Rock River Laboratory also offers potency analysis for a cannabinoid profile to complete the portfolio of options," according to a news release.
Meyer says the response to the lab services has been "overwhelming," while acknowledging "there could be some initial sticker shock, [but] in perspective, it's not any more expensive than forage analysis, based on the value of the crop, and it helps make better decisions" while keeping THC limits within state regulations.
He says the Rock River Lab staff went through extensive training with the equipment manufacturer and other experienced laboratories. Chad Henke, an accountant with the firm, says there are about 50 employees in Wisconsin and an additional 30 nationwide in the company, which has international reach. Meyer notes that includes 10 professional agronomists and 10 employees trained in animal sciences.
Meyer's background is in communications with small-business experience. He grew up in the Watertown lab started by his father in 1976 and joined the company full time in 2007. He says staff began considering hemp testing last year and decided to do it early this year. The focus, he points out, is on cannabinoid profiles and levels. Just getting started in hemp analysis, Meyer acknowledges that "there's going to be an evolution; this is new to us, just as it is for the growers."   
Rock River Laboratory is certified by DATCP for soil analysis and participates in one of the hemp industry's most trusted proficiency programs, administered by the University of Kentucky. The University of Wisconsin has ongoing hemp research.
More information about Rock River Lab's hemp analysis capabilities, sampling recommendations and shipping requirements, plus frequently asked questions, is available at rockriverlab.com; or call Rock River Lab at 920-261-0446.
Buchholz writes from Fond du Lac, Wis.
Subscribe to receive top agriculture news
Be informed daily with these free e-newsletters
You May Also Like
---