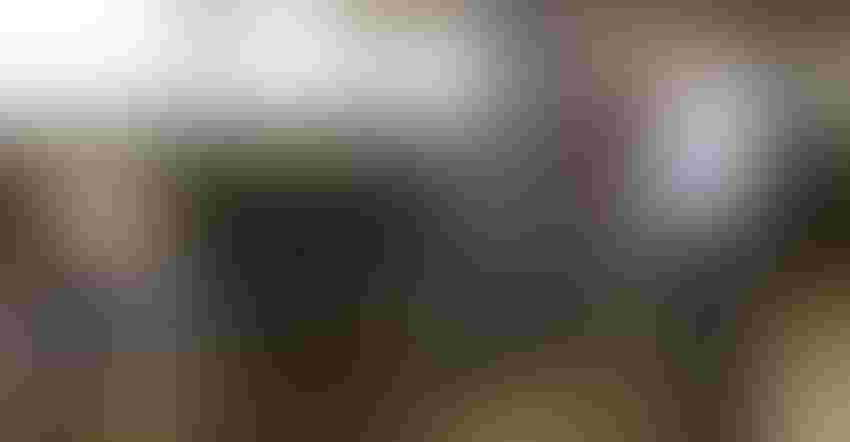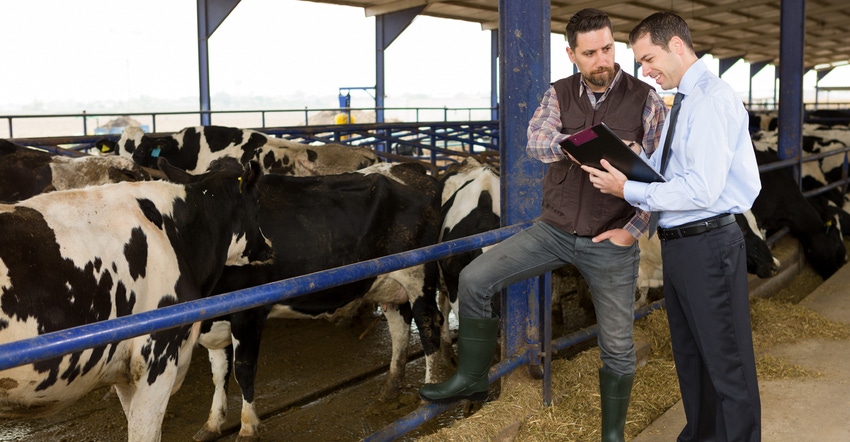 TRY A CONSULTANT: If you are a dairy farmer in Pennsylvania, you can get up to $3,500 to work with a dairy decisions consultant to improve one of six key areas on the farm.
fatihhoca/Getty Images
The Center for Dairy Excellence has grants available for the Dairy Decisions Consultant Program for the 2021-22 year.
The DDC Program provides dairy farm families professional consulting resources to help make decisions that will shape the future of their operation in one of six strategic areas. Once accepted into the program, farms can receive up to $3,500 to work with a dairy decisions consultant who has firsthand experience in the industry.
The application period is now open, and limited grants are available on a first-come, first-served basis.
The Center for Dairy Excellence has a list of 20 dairy decisions consultants with expertise in different business sectors. Farms are paired with a consultant who can help enhance business performance, reach financial benchmarks and explore new opportunities.
New for this year's program, consultants can work with farms in one of six key areas:
1. Employee management and communication. Employee management is more than just ensuring that your employees are doing their job. It consists of procedures and strategies that can help you measure, monitor and interact with the workforce that plays a huge role in your business.
2. Business planning and structure. Business planning is a necessity to help manage volatility and create a road map for decision-making in all aspects of the business.
3. Product marketing and labeling. Effective marketing and labeling of your branded dairy products can create a positive impact on your customers and their purchasing decisions.
4. Direct marketing. Directly marketing products made from your milk to consumers can help a farm capture more revenues, but the processing and branding strategies can be complex.
5. Animal welfare. Veterinarian consultants will help farms establish animal welfare protocols related to the Farmers Assuring Responsible Management Program, as well as help train employees in FARM compliance.
6. Financial management. Financial management and planning can provide dairy farm families with professional consulting resources to help make decisions that will shape the future of their farm.
If a farmer already has a consultant in mind that they would like to work with, that person can be named within the application for approval by the center. Farms are eligible to receive the DDC grant once every three years.
Farms must complete an application and submit the required $100 application fee to participate in the grant program. Once approved, farms can use the DDC grant to be reimbursed for any qualified expenses incurred from July 1, 2021, to May 30, 2022.
Visit centerfordairyexcellence.org/ddc to apply online or download a printed application. For more information, contact Melissa Anderson at 717-636-0779, or email [email protected].
Apply to grow hemp in New York
Richard Ball, state ag commissioner, recently announced that the New York State Department of Agriculture & Markets' Hemp Program Plan was approved by USDA.
After the passage of the 2018 Farm Bill, all states interested in administering a state hemp program were required to submit a hemp program plan to USDA. The plan allows the department to continue to administer a hemp grower licensing program, starting this year. The department is now accepting applications for the program.
All licensed growers participating in New York state's program need to reapply under this new program to grow hemp next year.
The new plan includes new guidelines for growers, including sampling and testing requirements. In addition, all growers will need to complete the FBI Identity History Summary Check. It must be submitted with the application for a grower license and must have been performed no more than 60 days before submitting the grower license application.
New York state launched the Industrial Hemp Agricultural Research Pilot Program in 2015, recognizing its potential impact on manufacturing, job creation and the profitability of farms across New York. Since then, the state has joined with researchers, academics, businesses and processors to develop strategies to advance research and grow the industry throughout the state.
Over the duration of the pilot program, the state had nearly 800 authorized growers and about 30,000 acres registered for growing industrial hemp.
Overtime threshold public hearings
The New York State Farm Laborers Wage Board is convening two more public hearings this month to inform the board in its decision about whether to lower the existing overtime work threshold (60 hours per week) for farm laborers, and the extent to which the overtime work threshold may be lowered in the state.
The hearings will be held virtually via Zoom at 5 p.m. Jan. 18 and 5 p.m. Jan. 20.
Your voice and experience matter. Consider testifying or submitting written testimony.
Once you register to testify, you should receive confirmation from the board with more details about joining. At the hearing, you'll have three minutes to testify. However, you can submit written testimony of any length. It is preferable to submit written testimony even if you have testified orally.
In your testimony, be sure to include your name and your farm or organization's name; description of your relationship to farm labor; and why the farm labor overtime threshold matters to you and what effect a decision to lower it will have on you, your business or your community.
To submit written testimony, email it to [email protected]. 
About the Author(s)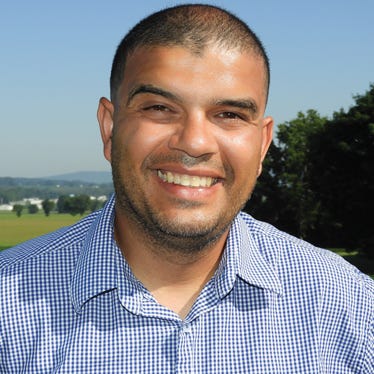 Editor, American Agriculturist
Chris Torres, editor of American Agriculturist, previously worked at Lancaster Farming, where he started in 2006 as a staff writer and later became regional editor. Torres is a seven-time winner of the Keystone Press Awards, handed out by the Pennsylvania Press Association, and he is a Pennsylvania State University graduate.
Torres says he wants American Agriculturist to be farmers' "go-to product, continuing the legacy and high standard (former American Agriculturist editor) John Vogel has set." Torres succeeds Vogel, who retired after 47 years with Farm Progress and its related publications.
"The news business is a challenging job," Torres says. "It makes you think outside your small box, and you have to formulate what the reader wants to see from the overall product. It's rewarding to see a nice product in the end."
Torres' family is based in Lebanon County, Pa. His wife grew up on a small farm in Berks County, Pa., where they raised corn, soybeans, feeder cattle and more. Torres and his wife are parents to three young boys.
Subscribe to receive top agriculture news
Be informed daily with these free e-newsletters
You May Also Like
---