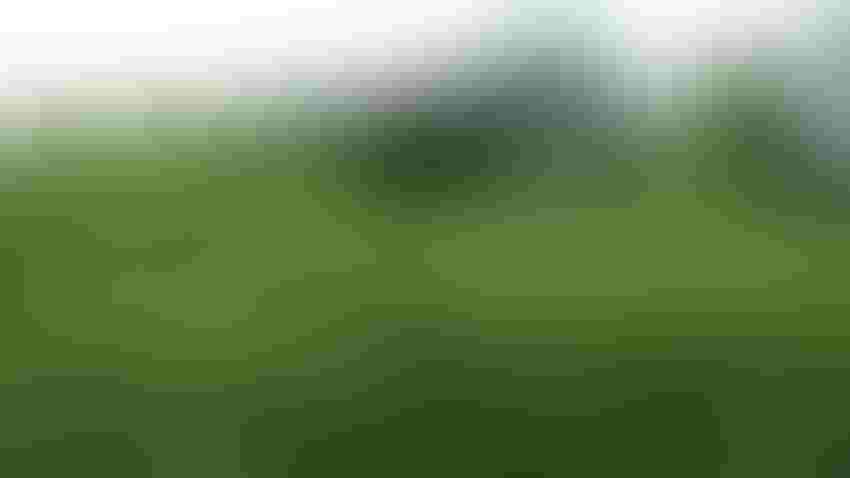 Manufacturing demand for fiber hemp is seen as strong
David Suchoff
At a Glance
There aren't enough farmers producing hemp to satisfy market demand.
Floral hemp for the most part has lost its luster in North Carolina due to weaker demand for CBD, but that doesn't mean hemp is forgotten in the Tar Heel State. There is a renewed interest in fiber hemp thanks to strong manufacturing demand.
"I think fiber hemp has a really special place in North Carolina. That's not to say floral hemp or CBD doesn't fit. It fits very well. The market just wasn't there. We're seeing tremendous growth in fiber hemp," says David Suchoff, North Carolina State University alternative crops Extension specialist.
Suchoff and other speakers highlighted the market potential for fiber hemp at an April 13 seminar on new and emerging crops sponsored by the North Carolina Department of Agriculture and Consumer Services at the newly completed Steve Troxler Agricultural Sciences Center in Raleigh.
Suchoff noted that manufacturers want to use fiber hemp in textiles and other products, but there aren't enough farmers producing hemp to satisfy market demand. Manufacturers don't have enough biomass available to make products and they don't want to invest in the manufacturing process if they don't have the hemp to process.
"We have farmers saying, 'I'd love to grow it, but I have nowhere to sell it.' It's a classic chicken and egg story," Suchoff said.
Still, Suchoff is bullish on the future of fiber hemp in North Carolina because more hemp processors are coming into the state and the state's textile industry is well suited to process hemp. Plus, Suchoff says North Carolina is well suited for producing hemp, particularly in the historical tobacco-producing counties.
Two components
Suchoff explains that fiber hemp is grown for the stems, much like linen, which also comes from stems and the fiber within the stems. He notes that in the stem of the hemp plant there are two components. There is the bast, which is the bark of the hemp plant where the very long and strong fibers are located. Then there is the hurd, which is the woody inner core of the hemp plant.
The bast is used for apparel, textiles, nonwovens, and other products. Suchoff points out that from a textile standpoint, the hurd is considered a waste product, but there is strong interest in using the hurd for generating hydrogen or biofuels. It can also be used in animal bedding and for construction materials.
"There are a number of applications for it. Our program focuses more on bast production because that's where the market is and where farmers can generate the most income," Suchoff said.
Suchoff believes the hemp industry is poised for growth in North Carolina due to more processing infrastructure and the historic textile industry that wants to use hemp. He says there is a great deal of excitement for the potential of growing, processing, and creating fiber hemp products all within the same state.
At the seminar, Patrick Brown, a fourth-generation farmer who farms near Henderson in Warren County, highlighted his experience in growing hemp. He planted roughly 130 acres of industrial hemp last year. Brown Family Farms traditionally grew tobacco, but Brown notes they got out of tobacco in 2017, after growing the crop for 60 years. They were looking for an alternative crop to produce along with corn, wheat, and soybeans.
"I was looking for a crop that would benefit the land. We researched industrial hemp, and we started out in the floral business in 2015. We had a market for it. We created our own vertical integration brand. We're continuing to grow for CBD, but we've been scaling back because the most interest to me was the fiber and hurd industry," Brown said.
Back in 2015, Brown notes there wasn't a market for fiber hemp, so they focused their efforts on floral hemp in 2016 and 2017. Soon, markets were identified for fiber hemp and the family moved into that market. The Browns worked with two companies, BioPhil Natural Fibers and Best Fibre Tech beginning in 2020 and began growing small sections of hemp for hurd for textiles for BioPhil Natural Fibers, which is based in Lumberton, N.C. Brown says he is pleased with the results.
Less nitrogen
"What we noticed in trial and error was the way that we planted it and drilled it into the soil, we noticed that each and every year we were putting less inputs into the crop which was beneficial to us as farmers," Brown explains. "We went from putting as much as 120 to 140 pounds of nitrogen every year from cutting back to 60 or 70 pounds of nitrogen to the acre. When we incorporated cover crops into that program it was less than that."
Brown says he plans to keep producing fiber hemp because he has a good market through BioPhil Natural Fibers. He believes demand will continue to grow for fiber hemp.
"It's good for us as North Carolina farmers to be able to supply a product in the state that can be processed here and also give us an opportunity to plant other crops as well.We've been growing fiber hemp for three years, and this year will be the first year that we're double cropping non-GMO soybeans after our harvest," Brown said.
Meanwhile, Graham Page, director, advanced manufacturing at VF Corporation, believes fiber hemp and North Carolina are a perfect match. VF Corporation, a large apparel, footwear and accessories company, is looking to use hemp in more of its product lines. Page stresses that he does not see hemp replacing cotton, the traditional and historic fiber produced in North Carolina. He says hemp is a good crop for the state.
"We see reduced land use and more fiber produced per acre than other natural cellulosics. And I'm not calling out a particular natural cellulosic. But I would say for hemp it's our belief that hemp and cotton are best friends forever. We're blending hemp with cotton. That would be the key product moving forward," Page said.
Page said reduced pesticides, herbicides, fertilizers and water are needed to produce hemp. He also said hemp offers soil restoration benefits.
"We really see an opportunity for soil restoration because the hemp plant has a very large and deep root system. You're putting those roots into the ground and you're capturing more organic material in the ground. We really see hemp as a big potential sustainability play. In the United States this is a nascent industry. It's very small. We have lots of demand, we don't have supply. That's where we're focusing our effort. We are looking forward. We certainly see hemp as a great tool for our toolbox. We see hemp as a carbon sequestering sequestration story as well," Page said.
"In North Carolina we have agriculture, we have plenty of rural farmland, particularly in tier one counties where hemp can be grown. We have hemp processing, so we have the post processing in pilot capacities in North Carolina from the field to the factory. There is a lot of that infrastructure in North Carolina. There is the rest of the textile manufacturing after spinning. We have knitting. We have weaving. We have dyeing and finishing, etc. We have all of that within one state."
Subscribe to receive top agriculture news
Be informed daily with these free e-newsletters
You May Also Like
---