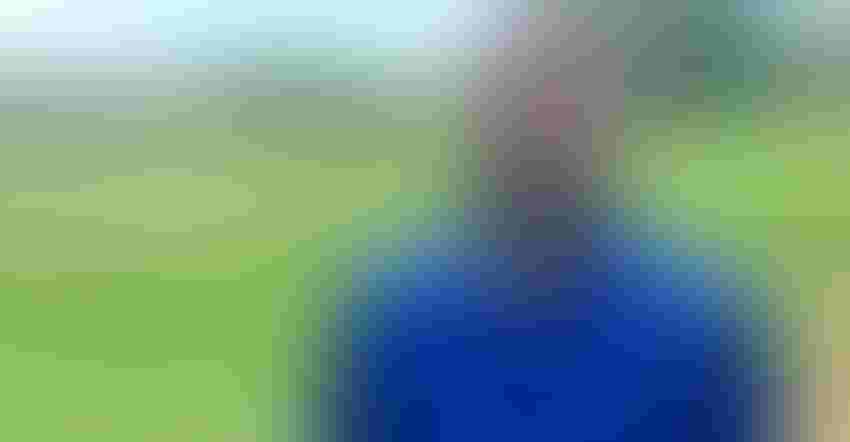 LEADING HEMP: Brad Wenger, New Holland's marketing manager for self-propelled forage harvesters and the leader of the company's hemp initiative, says the company has learned a lot from its hemp plots.
When New Holland Agriculture announced in 2019 that it was partnering with the National Hemp Association to develop commercial-scale equipment for the hemp industry, hemp was, for lack of a better word, hot.
But two years later, the industry has cooled down quite a bit as the realities of growing the crop and marketing it have led many growers to sour on it. Still, New Holland sees a bright future for hemp.
In fact, it's growing hemp on its 120-acre research farm located on the outskirts of its North American headquarters.
"We're still trying to understand and work with the industry partners, really get the industry off the ground. So, it's still early," says Brad Wenger, the company's marketing manager for self-propelled forage harvesters and the leader of the company's hemp initiative.
The 5-acre hemp plot, planted no-till on May 11, is the second attempt Wenger and others are making at growing the crop. It's split between 2 acres of Altair and 3 acres of Anka, varieties grown for fiber and grain.
"The goal is to harvest the fiber for industrial uses," Wenger says. "We will harvest it by mowing it down, conduct field retting for two to four weeks, and then round-bale it. The harvesting will take place in August, depending on crop and weather. At the end, we will have round bales containing industrial hemp that can be separated into two main components and a bonus of some grain collection."
The company has sidestepped what really drove hemp's growth, especially in Lancaster County, in 2018-19: cannabidiol, or CBD. They're placing their bets on fiber and hemp.
"For us, the focus is fiber. That's going to convert well to large-acre farms, farmers who are using traditional hay and forage equipment, or cash-crop equipment," Wenger says. "That's what's going to translate to our customer base."
Field experiences
The company has been working with Penn State Cooperative Extension, which is doing research on industrial hemp at its Southeast Agricultural Research and Extension Center. But they're working in tandem to understand the effects of area soil types and weeds on the crop.
Last year's plot at the New Holland farm was 15 acres split among four varieties. It was scaled down quite a bit this season, Wenger says, because there was too much harvested material that the company didn't know what to do with.
But Wenger says it allowed them to tinker with various mowers, combines and wrappers to see what things worked and what didn't work. They also got a better understanding of field retting, the process of allowing hemp to decompose naturally in a field through the action of dew, molds and bacteria to allow easier separation of the plant's bast from its woody core. This can take anywhere from four to six weeks and must be closely monitored.
"Last year, one of the lessons we learned early on was giving your seed a good start, so we had a little bit of a drought in early June of last year, and so we didn't get the crop up as quickly as we like," Wenger says. The results were weeds, and lots of them.  
Planting season was better this year with more rain and hotter conditions that allowed the crop to shoot up quickly. Two weeks ago, the stand was only 2 inches tall. Now, it's approaching 2 feet tall and will be harvested in August, although weeds are still an issue. No synthetic herbicides are currently approved for industrial hemp, so field management is critical.
Wenger says they've also been looking at refining off-the-shelf kits to cover rotating shafts to handle wrapping issues and have tinkered with different size balers to better understand moisture issues.
Disk mowers, side-pull and center-pivot mowers were used to harvest last year's crop. A self-propelled windrower with a 19-foot disk head also was used. Wenger says that they had questions early on about whether the disk header would be able to handle the crop because of its spinning blades, thinking that a sickle bar header might work better. But the disk header performed well, he says, although steel rollers likely will perform better over time.
They even combine some of the crop for grain seed.
"It was a little wet, so we had some seed bridging in the unload … of the combine, so we had to kind of shovel it out a little bit," Wenger says. "We knew it was a little wet; we just wanted to try it, test it."
Industry woes
If anything has been learned since the widespread legalization of the hemp industry, it's that without a supply chain or some sort of reliable infrastructure, the industry has hit a lot of roadblocks.
Wenger says that decortication facilities — the mechanical process needed to split the stalks into its various usable products — aren't up to the task of handling large acres of fiber and grain yet.
"A lot of people are experimenting with it, but nobody has really figured out a really effective system," Wenger says. "A lot of the systems right now are doing 1-ton-an-hour throughput of decortication. It won't take too many acres to overwhelm a decortication facility. We really need them to learn to scale.
"Maybe they're not using the right equipment. We're looking at our own partners and equipment that we can potentially increase that throughput, using different machines so it can get the job done a little bit better, more effectively."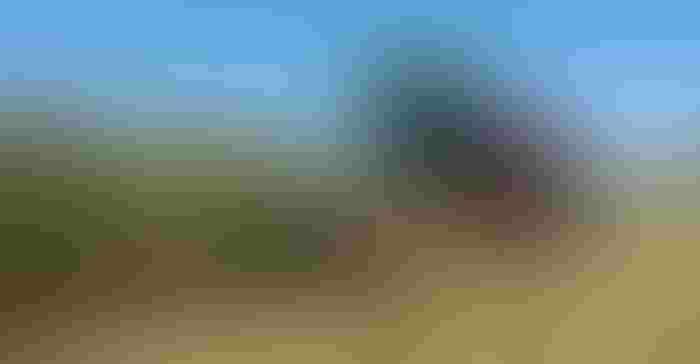 Establishing partnerships with other companies that are interested in using hemp in their products is also important, Wenger says, adding that New Holland is looking at possible partnerships with Chobani, Patagonia and BMW among others.
"You know, they're looking for ways to be more sustainable just like CNH industrial is, looking to incorporate the crop in textiles or packaging, or door panels, mirrors, things like that," Wenger says. Even New Holland is looking at how hemp can be used in its manufacturing process.
"We're looking at it for some types of shielding that's fiberglass now that could potentially be hemp in the future," he says.
Whatever happens in the future, the company is still making a bet that industrial hemp is here to stay, and that it'll be ahead of its competition.
"This crop really lends into that with the small grain that it is," Wenger says. "And also, it's a little bit more difficult but also still considered a type of hay and forage crop using similar tools. So, it really fits in well to what we do and what our core emphasis and focus is."
Subscribe to receive top agriculture news
Be informed daily with these free e-newsletters
You May Also Like
---