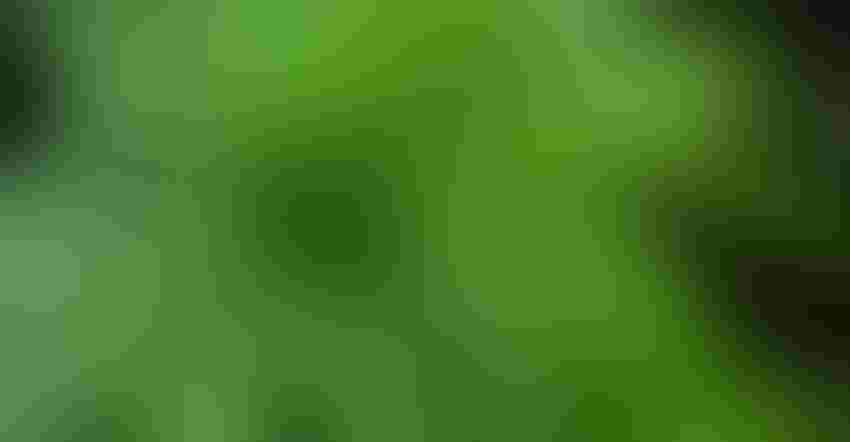 EXTRACT: Hemp Foundry in Monee, Ill., doesn't buy hemp for CBD production in bulk. It enters processing agreements with farmers that result in a delayed but larger payday compared to bulk processors.
The Illinois-based Hemp Foundry wrapped up its first year selling hemp clones specialized for CBD production and oil extraction in 2019 — helping many of the two dozen or so Illinois growers it works with earn a profit, while others in the industry are still looking for buyers.
While contracts between CBD, or cannabidiol, extractors and hemp growers are scarce in the budding industry, Hemp Foundry's 50-50 pay-to-process agreement with growers who don't buy its clones, and a 60-40 profit-split agreement benefiting those who do, resulted in harvests that went straight to its Monee, Ill., extraction facility.
From there, the oils are sold and labeled under brands such as Simple Soul to be stocked on shelves around the state. Companies from across the country come to Hemp Foundry to buy CBD as well. The profits are shared with the farmer.
"When you work directly with an extraction company rather than selling in bulk to a processor, you can get a much better return on your material versus the traditional way where you grow, get it ready, sell it all at once and get a check," explains director of cultivation Tim Horras, who advises farmers working with Hemp Foundry.
"When you work with an extractor, that's going to split the profits from the end product rather than just pay you a pittance for your biomass," he adds.
Horras does some back-of-the-envelope math for an acre of hemp planted in 4-foot rows, which would yield 2,500 plants at about 1 pound of biomass each after large stems and leaves are removed. While a farmer could sell the biomass to a bulk processor at about $10 per pound at today's prices, bringing in $25,000, the farmer could instead send the product to an extractor like Hemp Foundry and bring in around $105,000.
Horras explains that the extractor takes the 2,500 pounds of biomass to make 85 liters of so-called "crude oil," which Hemp Foundry can process further into distillate, losing 30% of the oil in the process. Ultimately, a grower can fetch $175,000 off that 1 acre of hemp, and while 40% would go to the foundry, the grower would still get three times as much as going through a bulk processor — with $20,000-plus in net profit after factoring in labor and $4 clones on a 2,500-plant field.
How it works
Horras says Hemp Foundry prioritizes sales for its growers based on when their harvest was received. Whenever a company approaches the extractor for CBD oil, Hemp Foundry goes down the list and ask its partners, the farmers, if they'd sell at the price the buyer is asking.
While Hemp Foundry extracts all biomass immediately into crude oil to avoid mold issues with storing, it keeps the oil as winterized crude oil until it can fill an order. Sometimes the oil is turned into a full-spectrum oil that includes cannabinoids other than CBD; other times a 100% CBD isolate is produced.
"Say you're No. 1 on the list and you've got 100 liters of crude sitting at our facility. We'll get a phone call from someone looking for 15 kilograms of isolate and they're willing to pay $20,000. That's when we call you and say, 'Hey, I've got an offer here.' You can always decline, and then we go on to the next farmer on the list," Horras says, adding that while there is a wait on the ultimate payday compared to selling biomass, there's a steady demand for Hemp Foundry oil.
Since Hemp Foundry's facility can handle 2,500 pounds of hemp a day, it processes product even for farmers who didn't buy its clones. Horras says the foundry only sells clones because they believe that results in the best yields and highest-quality product for their farming partners, but they'll take hemp grown from seed just the same.
"If you buy clones, you have priority access to our extraction facility come fall, and a 60-40 profit-share agreement, as opposed to our pay-to-process arrangement that lands at about 50-50 when you do all the math," he says. He notes Hemp Foundry weighs a farmer's material once it comes in and keeps track of it with a unique number.
The company also thoroughly tests the product it receives for trace heavy metals and other contaminants, taking samples from the harvest themselves rather than relying on samples sent in by the farmer. Full testing costs $275 for everyone, no matter how large or small their harvest is.
"In 2019, we didn't have to reject anybody's stuff," Horras says.
Of the organic-certified farms that supplied Hemp Foundry with product this year, he says there's potential for higher-premium organic products. However, since CBD products could only be sold with a USDA certified organic label starting last year, the market hasn't yet matured to where there's a lot of buyers reaching out to Horras for organic products.
"There might be enough of a premium in organic that a farmer could just do the traditional 'grow it, cut it, dry it, sell it' and walk away. But for most farmers, really the only way to make good money doing this is by working with an extraction company," he concludes.
Subscribe to receive top agriculture news
Be informed daily with these free e-newsletters
You May Also Like
---