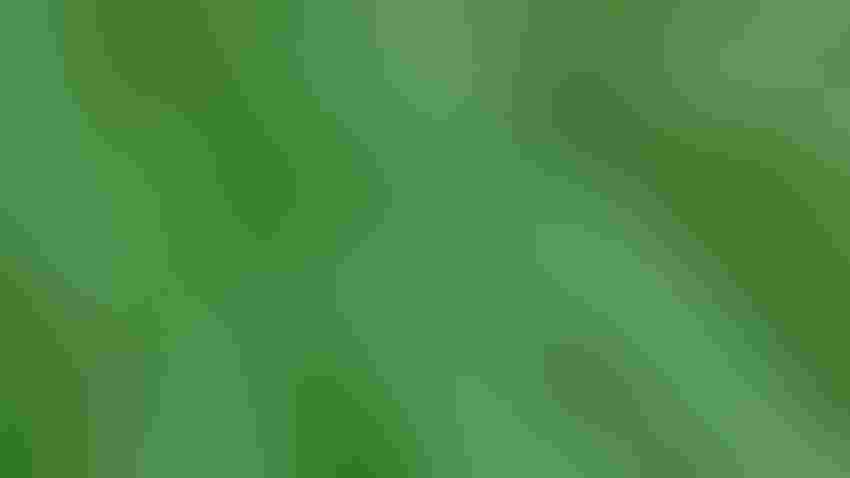 HEMP GROWERS WANTED: Hemp growers are wanted to conduct on-farm variety trials during the 2023-25 growing seasons.
Dragunov1981/Getty Images
Michigan State University, with its partners in Illinois, Indiana and Wisconsin, is seeking registered and experienced grain or fiber hemp growers to conduct on-farm variety trials during the 2023-25 growing seasons. Growers will be asked to plant replicated strips of five hemp varieties, sample and record observations of the crop at key growth stages.
A stipend of $500 per year is available to offset participant expenses. Participating growers also have an opportunity to serve on an advisory group for the project, which will meet quarterly online.
Interested growers are encouraged to submit an application here by Feb. 15. Contact James DeDecker at 989-225-3221 with questions on the Midwestern Research Collaborative Project.
Visit michigan.gov/hempgrowing for more information and to download a Grower Application. Email [email protected] with questions on Michigan hemp cultivation requirements or call industrial hemp program specialist Molly Mott at 248-521-0501.
Stabenow not seeking reelection
Sen. Debbie Stabenow, D-Mich., will not seek reelection in 2024, ending a two-decade-plus career that including becoming the state's first female U.S. senator in 2000 and chairwoman of the Senate Agriculture Committee in 2011.
In making the recent announcement, Stabenow, 72, said she will remain committed to the 2023 Farm Bill, Michiganders and American agriculture.
Stabenow will depart the Senate in January 2025, but for now, she turns her focus to the 2023 Farm Bill, which is typically renewed every five years and contained about $428 billion in program funding in the last version. Stabenow's co-authored the past two farm bills, the last being the most bipartisan in history.
She used her role as Senate Ag Committee chairwoman to expand farm bill assistance beyond traditional row crops and include more funding for nutrition assistance programs.
6 Michigan dairy businesses receive innovation grants
The Dairy Business Innovation Alliance, a partnership between the Wisconsin Cheese Makers Association and the Center for Dairy Research at the University of Wisconsin-Madison, announced 31 companies and cooperatives receiving $2.4 million in grants with six Michigan companies among those chosen.
Selected businesses include Charlevoix Cheese Co., Furniture City Creamery in Grand Rapids, Saltless Sea Creamery in Traverse City, Semifreddo LLC in Hart, Thistle Dew Creamery in Vassar, and VernDale Products Inc. in Detroit.
In September, the Michigan Department of Agriculture and Rural Development joined the federal DBIA program, which aims to support small- to medium-sized dairy businesses in diversifying on-farm activity, creating value-added products, enhancing dairy byproducts, and creating or enhancing dairy export programs.
Since its creation in the 2018 U.S. Farm Bill, DBIA has administered technical assistance and more than $3.7 million in grants to dairy businesses in five Midwestern states. Additional funding from USDA is now supporting an expansion of the program's service area to include Indiana, Kansas, Michigan, Missouri, Nebraska and Ohio.
Future funding will become available in early 2023.
Engelsma's Apple Barn wins annual cider contest
Engelsma's Apple Barn in Walker, Mich., took first place at the 24th annual Michigan Apple Cider Contest, marking its seventh first-place win in the contest. Twenty-two cider makers competed for the top spot Dec. 7 at the DeVos Convention Center in Grand Rapids.
Jim and Becky Engelsma are owners of Engelsma's Apple Barn, and their daughter, Bridget, is the cider maker.
Blake's Orchard and Cider Mill in Armada, owned by Pete and Paul Black, won second place in the contest, while Farmer Whites Farm Market in Williamsburg took third.
The Michigan Apple Cider Contest began in 1996 with the goal of improving cider making, promoting the industry and educating the public.
Stephenson to lead national AFBF committee
After two years as the Michigan Farm Bureau's state-level Promotion & Education chair, St. Joseph County farmer Julie Stephenson is taking her talents to the national stage. She led Michigan's P&E program through the thick of the COVID-19 pandemic, a challenging term that saw the innovation of creative approaches to remote outreach.
Stephenson will serve on the American Farm Bureau Federation's P&E committee starting this year, stepping into the shoes of another Michigan P&E standout, St. Clair County's Stacey Lauwers.
Ten individuals representing qualifying Farm Bureau P&E states make up the national-level committee.
With more than 20 years of Farm Bureau experience and involvement in Michigan, Stephenson encourages others to get involved with the organization in any way that works for them.
Plan to support cottage food businesses moves forward
The Senate Agriculture Committee unanimously approved state Rep. Julie Alexander's plan to support Michigan small businesses by offering new labeling and delivery options for cottage food products.
The cottage food law allows people to sell safe food products made in their home kitchens without obtaining a state license. The law applies to items that aren't potentially hazardous and don't require temperature controls, such as jelly, candy, granola and baked goods.
Current law requires an in-person delivery for cottage food sales. Alexander's House Bill 5671 would allow a cottage food operation to fulfill internet and mail orders and deliver products through a third-party service, provided that the seller offers customers a chance to meet in person or virtually before a sale. The new delivery options would only be available to customers in Michigan.
Additionally, HB 5671 would raise the cap on annual gross sales for cottage food operations from $25,000 to $40,000, with automatic future increases based on annual inflation.
The bill, which previously passed the House of Representatives with bipartisan support, now proceeds to the entire Senate for consideration.
Subscribe to receive top agriculture news
Be informed daily with these free e-newsletters
You May Also Like
---